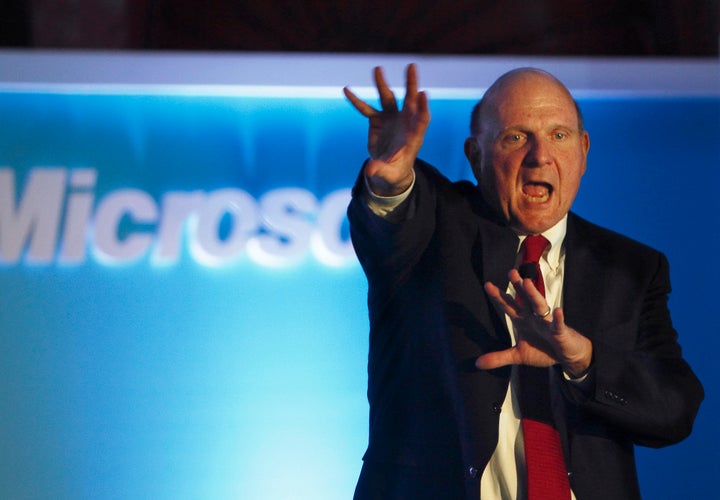 On Tuesday, Microsoft hosted a big demo for Windows 8, the company's forthcoming operating system that features seamless switching between a tablet-optimized user interface and a desktop PC-optimized interface. The next day, Microsoft announced via their Building Windows 8 blog that the developers' preview of the OS would support a new version of Internet Explorer 10 that doesn't need Adobe Flash to surf the web. While browsing in "Metro," the tablet-friendly side of Windows 8, this version of IE10 eschews plug-ins, namely Adobe Flash, in favor of complete reliance on HTML5.
(Flash and other plug-ins will still be available on the desktop version of the Windows 8 OS.)
While Adobe plug-ins do allow you to open PDFs and watch Lana Del Rey over and over again until you throw up, they're also notoriously difficult for computers to process.
Running Metro-style IE plug-in free improves battery life as well as security, reliability, and privacy for consumers. Plug-ins were important early on in the Web's history. But the Web has come a long way since then with HTML5. Providing compatibility with legacy plug-in technologies would detract from, rather than improve, the consumer experience of browsing in the Metro-style UI.
Finally, something Apple and Microsoft can actually agree on.
In 2010, Steve Jobs came out strongly against Flash, citing its poor performance on mobile devices like iPhones, iPods, and iPads. "Flash was created during the PC era - for PCs and mice," wrote Jobs, adding that "Flash isn't necessary" for Apple's mobile gadgets.
However, according to Danny Winokur, vice president and general manager of Platform at Adobe, this is not the end of Flash. In a post on Adobe's official blog, he writes, "We expect Windows desktop to be extremely popular for years to come (including Windows 8 desktop) and that it will support Flash just fine...In addition, we expect Flash based apps will come to Metro via Adobe AIR, much the way they are on Android, iOS and BlackBerry Tablet OS today."
Calling all HuffPost superfans!
Sign up for membership to become a founding member and help shape HuffPost's next chapter