 The OS has received mixed reviews from critics since its October launch. But what the response been on the consumers' end? So far, it's been one great big meh.
Our colleagues at HuffPost Tech U.K. report lukewarm enthusiasm among current Windows 8 users, according to Toluna QuickSurveys, a market research firm that conducted a poll of 2,000 PC users. Per the research, two out of five Windows users say they're likely to upgrade to Microsoft's.
In all, 38.6% said they were either "very likely" or "quite likely" to upgrade. By contrast, 27.4% said they were either "quite" or "very unlikely" not to upgrade - and 29.4% had no interest either way. Finally, 4.5% said they did not own a Windows PC.
(Toluna, which surveyed only those who volunteered for its service, could not provide a sampling error.)
One wrinkle in the Toluna survey results is that there's a decent level of excitement for buying tablets that run Windows 8. Indeed, 12.5 percent of respondents said that they'd like their next tablet to be a Windows 8 tablet, about the same portion of people who said they wanted to buy an iPad (12.9 percent), HuffPost U.K.'s Michael Rundle reports.
There are other reasons for Microsoft to be optimistic as well. Suddenly, folks are beginning to think of Microsoft, traditionally known for its all-work-and-no-play software, as a "cool" consumer tech company. And Microsoft's business clients seems to be taking a wait-and-see approach as early adopters upgrade and weigh in, Reuters reports, meaning these businesses could start buying Windows 8 upgrades over the coming months and years.
So while Windows 8 may not be shattering every adoption record just yet, there's still some time ahead before its massive, built-in consumer base begins to come around.
Before You Go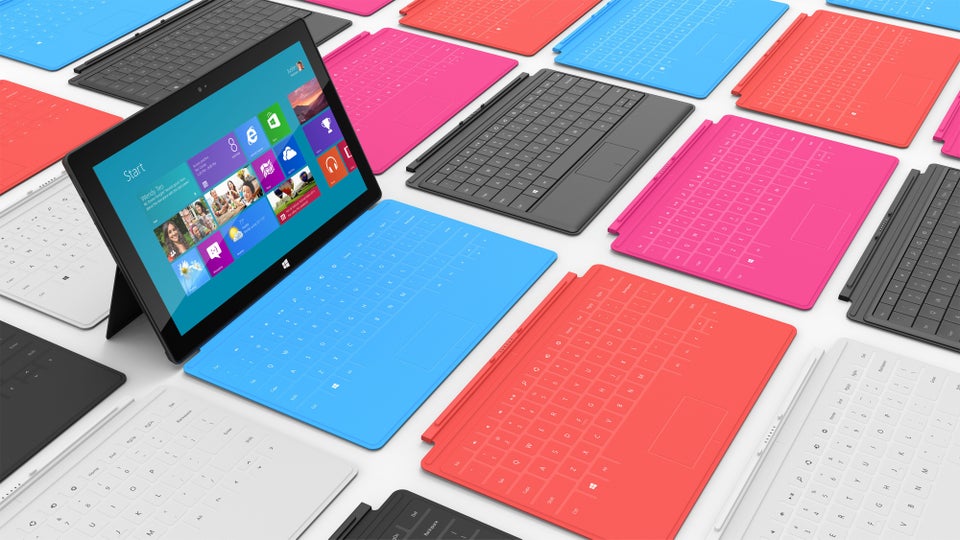 The 7 Surface Reviews You Should Read
Popular in the Community