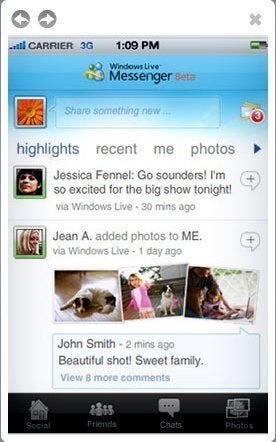 Goodbye, Windows Live Messenger.
"Skype and Messenger are coming together," wrote Tony Bates, President of the Skype Division at Microsoft, on Tuesday. "We will retire Messenger in all countries worldwide in the first quarter of 2013 (with the exception of mainland China where Messenger will continue to be available)."
Brian Hall, general manager of Microsoft's Windows Live unit, had a similar message for users on the Windows blog.
For those who grew up in the pre-Facebook, pre-smartphone era, the news is bittersweet. Some of our first social activity online took place using instant messaging programs like AIM, ICQ and Windows Live, once known as MSN Messenger. But it makes sense to end operations, given that the world, as Microsoft acknowledges here, has largely moved on to other platforms and services.
User numbers for Windows Live Messenger, which was first launched in 1999, have been dropping in recent years. According to Tech Crunch, the instant messaging service may have lost around 200 million users since 2010.
"Skype's top-up services offer the chance to monetize its users and Microsoft is also looking towards opportunities in the living room. Messenger doesn't seem like an appropriate communications platform for TVs or the firm's Xbox console -- but Skype does," he continued.
What do you think of Microsoft's decision to drop Windows Live Messenger? Tell us in the comments below.

Popular in the Community