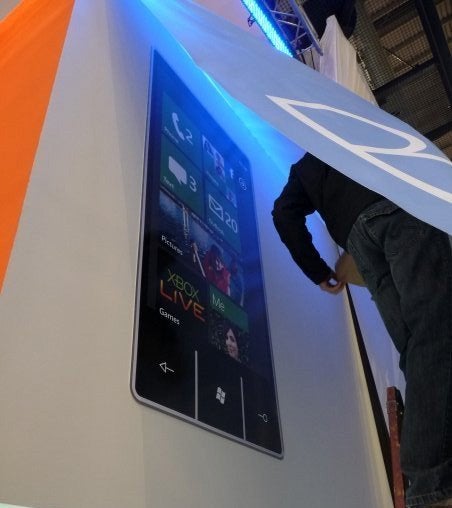 Microsoft unveiled the new Windows Phone today at the Mobile World Congress 2010 and already, early Windows Phone reviews suggest that it bares little resemblance to past versions of Windows Mobile.
'This really is a completely new OS—and not just Microsoft's new OS, it's a new smartphone OS, like webOS new, like iPhone OS new. You haven't used an interface like this before,' Engadget writes.
Gizmodo is also excited about the new Windows Phone: 'Windows Phone 7 Series is more than the Microsoft smartphone we've been waiting for. Everything's different now.'
Phone Scoop writes, 'The Windows Phone 7 user interface has been totally redone. Instead of the typical grid of icons, the Microsoft system uses actively updating "live tiles" and "hubs" that gather features and content into onscreen panels.'
Ahead of its launch, MobileCrunch was able to try out Windows Phone 7 and shared some initial impressions of the device.
MobileCrunch's early Windows Phone 7 Series review notes that the device is very fast, heavy on animation, and has an interface that resembles Zune's:
Some more details from MobileCrunch:
- As far as we've heard so far, the details we broke in January are spot-on. Much of the interface is very Zune like. As we said then, manufacturers will not be able to make massive modifications to Windows Phone. Microsoft specifically said that things like HTC's TouchFlo will not exist on Windows Phone.
- The Zune brand will be used for music/video content, while Xbox Live will be used for Games.
- The homescreen is made up of two pages: on the left is a series of "panels", either square or rectangular, which serve as shortcuts to your favorite applications and pull in data from them. On the right is a simple list of all the applications installed on the handset. You flip back and forth between the two pages by swiping.
Calling all HuffPost superfans!
Sign up for membership to become a founding member and help shape HuffPost's next chapter