This week, Microsoft wanted to subtly remind everyone how great and mighty it used to be.
A new video released by the company offers the backstory of an iconic photo that almost certainly was your desktop image at some point. "Bliss," a shot of a grassy hill and a blue sky, was the default background for all machines running Windows XP, the operating system that Microsoft introduced in 2001 and stopped supporting this month.
According to the company's new XP tribute video, what was perhaps the most ubiquitous photo in computer history was not Photoshopped. Here's the exact shot "Bliss" photographer Charles O'Rear took in 1996: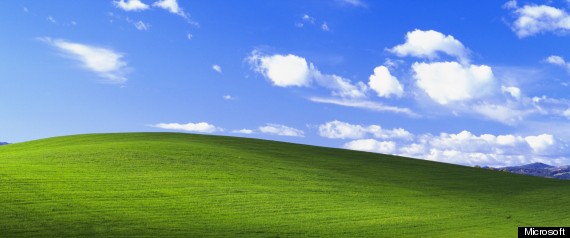 "It was taken near my home, north of San Francisco," O'Rear says in the video. "It's the real deal. It wasn't Photoshopped. What you see is what you get."
While driving on Highway 121 in California, the former National Geographic photographer decided to slip off the highway and take the shot, according to this 2010 Napa Valley Register article. Years later, Microsoft paid him a handsome (undisclosed) sum for his sincere landscape.
Here's that same scene in 2013, taken from Microsoft's new video: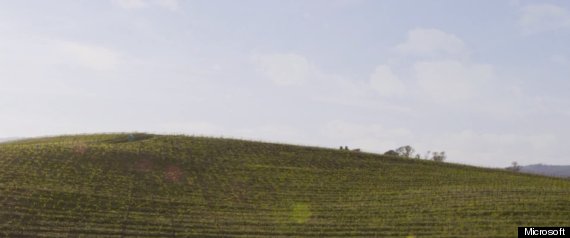 So far, the company hasn't exactly had an easy time phasing out XP. The Huffington Post reported last month that when Microsoft stops supporting the OS, hundreds of millions of computers running everything from ATMs to the power grid will be left vulnerable to hackers.
But when it comes to bolstering its public image, Microsoft may have realized that nostalgia sells. A '90s-themed ad for Internet Explorer -- featuring Lisa Frank folders, Tamagotchis and Hungry Hungry Hippos -- went viral last year, proving the aging behemoth can leverage some of its past popularity to get people's attention today.
For the entire backstory on the iconic "Bliss" photo, watch the video below: