Chicago is a vibrant city full of magic and wonder. A point which could not be made more apparent than with this breathtaking time-lapse work above, entitled "Windy City Nights," created and posted by Max Wilson who writes about the project:
Windy City Nights is the result of a two year journey through Chicago at night. I started this timelapse project back in April of 2012 after getting inspired by a video I saw posted on Vimeo titled "We are Chicago" by Ross Gerbasi. The video contained several night timelapse sequences that were captured in Chicago. Just prior to this, I had been shooting timelapses and started practicing the art on a regular basis. I had been shooting a lot of sports photography since 2005 and just really started to enjoy the art of timelapse. I have always enjoyed the challenge of night time photography and long exposures. There is something about the lights at night and the passage of time that is really captivating and what better place to capture this than the City of Chicago. Chicago is a really unique city, it has great architecture, the Chicago River and is surrounded by Lake Michigan. There is so much happening all the time and the lights at night here are truly amazing.
Simply stunning, and an absolutely perfect reflection of the city which it honors through such vibrant visuals.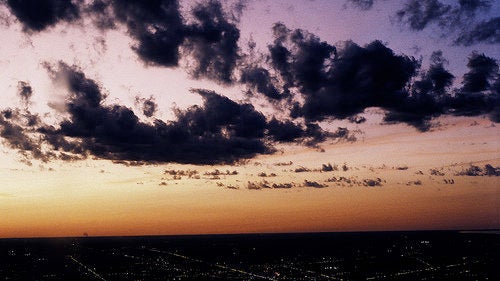 13 Inspiring Photos Of Chicago
Popular in the Community