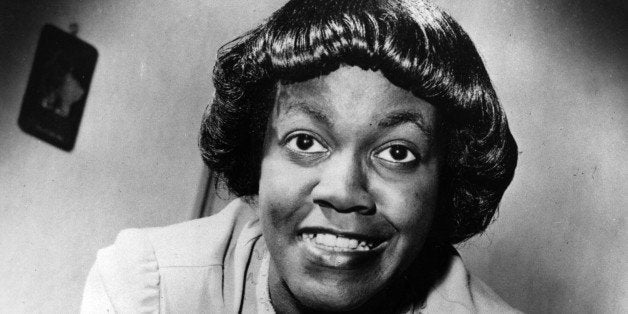 The Windy City (Chicago, Illinois) has produced its share of accomplished women. I felt the wind while I was in Chicago recently and met some amazing women, who are making tremendous contributions to society, just like the women in this blog. The women profiled below have all been inducted into the National Women's Hall of Fame. Match the woman with her achievement: (answers at the end):
____ 1. She established a settlement home, Hull House, to offer services to immigrants and the poor. Hull House, where she lived and worked, was in their neighborhood.
____ 2. Moving to the U.S. in 1889, she established orphanages, day care centers, clinics and hospitals to minister to the less fortunate. She was the first American to become a saint.
____ 3. Received the 1950 Pulitzer Prize for her book of poetry.
____ 4. She passed the bar in 1869, but was denied admission because she was a woman. In 1892, she was admitted to the U.S. Supreme Court and the Illinois Supreme Court, retroactive to 1869.
A. Myra Bradwell
B. Gwendolyn Brooks
C. Jane Addams
D. Frances Xavier Cabrini
Although Myra Bradwell passed the bar in Illinois with high honors in 1869, she was not allowed to practice law because of her gender. In 1868, she had established the Chicago Legal News which carried articles about laws, ordinances, and court opinions. An ardent suffragist, she also used this platform to advocate for women's rights and suffrage. In order to publish the Chicago Legal News, she had to receive a special charter which allowed a married woman to run such a business. In 1892, she was admitted to the U.S. Supreme Court and the Illinois Supreme Court, retroactive to 1869.
Because no religious order would accept women when Frances Xavier Cabrini took her vows in 1877, she founded the Missionary Sisters of the Sacred Heart of Jesus. When she relocated to the U.S. in 1889 (she had been born and raised in Italy), her direction from the Pope was to minister to the growing number of impoverished immigrants. She ultimately directed 67 houses (orphanages, day care centers, clinics, and hospitals) which were staffed by 1,500 nuns who aided the less fortunate. Several of those institutions were located in Chicago including Columbus Hospital, which she founded in 1905 and where she lived, worked, and died. In 1946, she was the first American to become a saint. In 1950, she was deemed the "patron saint of immigrants."
The recipient of the Nobel Peace Prize in 1931 and an Illinois native, Jane Addams is most famous for her establishment of Hull House, a settlement home in a poor and immigrant neighborhood in Chicago. The model for Hull House was Toynbee Hall in London, England which provided services to the poor. Addams and her friend, Ellen Gates Starr, established Hull House, which eventually grew to 10 buildings and provided child care, educational services, an art gallery, a kitchen, and other services. Addams served as the first female president of the organization later known as the National Conference on Social Work. She was active in the peace movement and chaired the Women's Peace Party. Addams is featured on a U.S. postage stamp that was issued in 1940.
Growing up on the south side of Chicago, Gwendolyn Brooks read and wrote as a child. Her first poem was published when she was 14 years old. She attended college but could not find suitable work during the Depression. Brooks was hired by the NAACP in Chicago and served as publicity director of its youth organization. All this time, she continued to write, and during the 1940s was published in Harpers, Poetry, and the Yale Review. In 1945, she published her first volume of poetry. The 1950 Pulitzer Prize was awarded to her for 1949 book of poetry Annie Allen. Brooks told her truth in her writings -- it is said that she was a poet who discovered the neglected miracles of everyday existence.

Learn about more she-roes and celebrate amazing women. These exceptional Windy City women are among the more than 850 women profiled in the book Her Story: A Timeline of the Women Who Changed America. We salute their outstanding accomplishments and are proud to stand on their shoulders.
(answers: 1-C, 2-D, 3-B, 4-A )
Popular in the Community