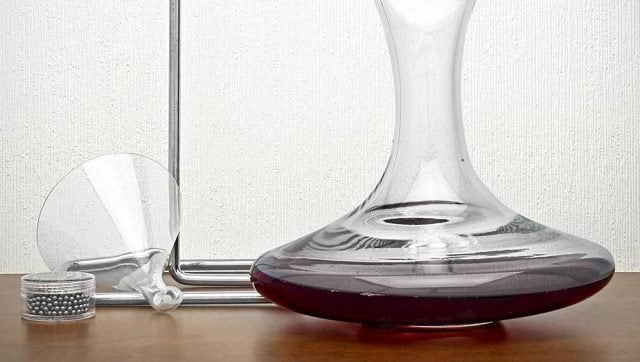 We'll be the first to admit it to you: although we like wine quite a bit, and have even made it one of our resolutions to drink more of it in 2013, we're not experts by any means. So, sometimes when someone tells us we "have to decant wine," or "really must try a wine aerator," we get a little suspicious. We are, above all, total weirdos who like to make each other blindly taste wine and report back on what we think. Like most things we wonder about, wine aeration called for a taste test.
We stopped into our local wine and spirits store and asked one of our trusted advisors for some help. We wanted a moderately priced bottle of very drinkable wine that really benefitted from being allowed to breathe. Our wine guide helped us settle on a 2003 La Parde de Haut-Bailly, a Bordeaux blend that he recommended we decant for an hour before drinking. We tried not to tell him what other dastardly tricks we had up our sleeves for this wine taste test. $20 later, we were on our way.
We had four different versions of the same wine to try: straight from the bottle after pulling the cork, poured through an aerating spout that you put into the neck of the wine bottle, traditionally decanted as recommended and finally (the most exciting version), hyperdecanted. In case you've never heard of hyperdecanting, it is the controversial practice of pulsing wine in a blender to quickly aerate it, as pioneered by cooking mad scientist Nathan Myhrvold, author of "Modernist Cuisine."
The verdict? With a few exceptions, we tended generally to agree that the same wine straight from a bottle tastes nearly identical to wine poured through an aerator (we used this one). Once we got to the third wine, which was decanted traditionally, everyone took distinct notice of new flavors, mellowed alcohol and more pleasant aroma. Then things got kind of interesting. The fourth cup of wine, which was hyperdecanted in a blender, threw us all for a loop. Some of us thought it was blander, some thought it tasted rounder and a bit sweeter. Overall, we agreed that traditionally decanted wine was our favorite.
But, if you're short on time, blitz that stuff in a blender and probably no one will be the wiser.
Check out the tasters' full comments on each decanting method in the slideshow below.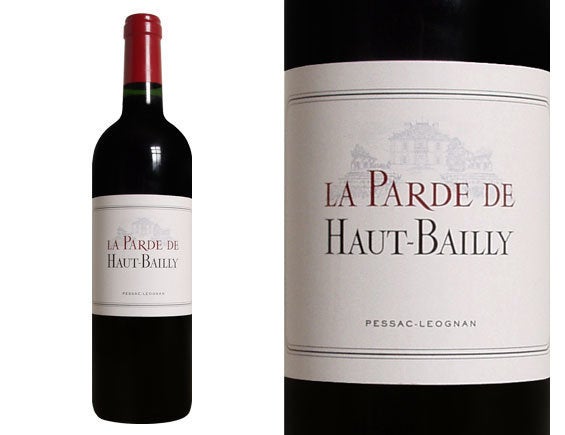 Wine Decanting Taste Test
Related