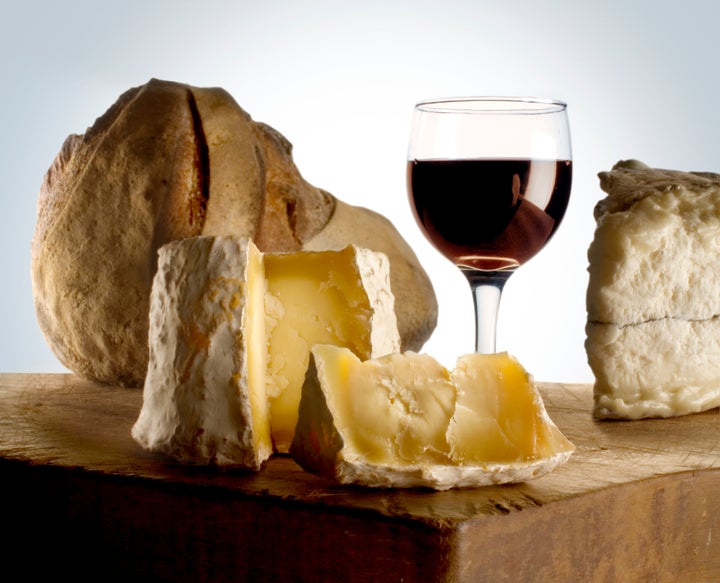 The fact that wine and cheese are a sensory match made in heaven is not news to anyone. But now science has conducted a study to prove that our desire for cheese while we sip our pinot is one we should absolutely embrace. Cheese, as it turns out, can actually make wine taste better. Yep.
The French study, published in the Journal of Food Science, took four types of wine (Pacherenc, Sancerre, Bourgogne, and Madiran ― two reds and two whites) and paired them with four cheeses (Epoisses, Comté, Roquefort and Crottin de Chavignol). They found testers who were well acquainted with both products, and had them describe their experience of the wine before eating the cheese ... and then after tasting the cheese.
What they found was that in most cases the cheese made the wine taste better (and at the very least it didn't affect the taste). The reds were found to taste less astringent when paired with any of the four cheeses, and it had stronger notes of red fruit. The cheese also had an impact on the aroma of the dry white (yet had no impact on the sweet white wine.)
The variety of cheese tasted with a type of wine did not change the effect. Though if you want to get fancy with your pairings, there are many handy guides that can help you.
What does this mean for all you wine and cheese lovers out there? Just keep doing you.