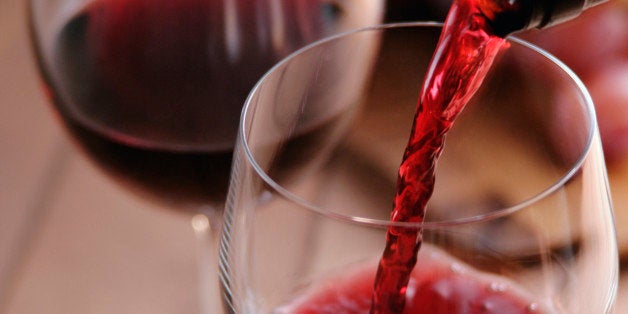 Wine is a notoriously intimidating subject, but it doesn't have to be that way. Spend five minutes talking to master sommelier and co-founder of Corkbuzz Wine Studio Laura Maniec, and you'll feel instantly at ease. Chatting with one of the world's youngest women master sommeliers -- or any wine expert for that matter -- may not sound like a logical approach for tempering your wine insecurities, but Maniec just has a way about her.
One of the most accessible and delicious ways to approach wine is by pairing it with food. Maniec knows this better than anyone. Corkbuzz, which has two locations in New York City and one opening in Charlotte, NC, celebrates food as much as it does wine and Champagne. Enter A.J. Schaller, the chef at Corkbuzz as of August and another incredibly accomplished and disarming woman who will leave you inspired, not intimidated. Not only does Corkbuzz offer menus geared for food and wine, it also offers classes on the subject. Think rosé and burgers, and biscuit-making with wine pairings. Feeling more at ease yet?
Pairing wine with food is easier than it sounds, and Maniec and Schaller can prove it. Here are six guidelines these experts suggest. Note, these are not hard-and-fast rules. Every wine is different and experimentation is part of the fun. By the end of this list we guarantee you'll feel more relaxed and ready to take on the wine world, one meal at at time.
Focus On The Weight Of The Wine
Instead of stumbling over the types of wine when you can't even pronounce or remember some of the grapes, just think about the weight. Take what you know and ask a sommelier or someone at your local wine store to fill in the rest. Are you eating a heavy meal of filet mignon and scalloped potatoes? (Amen.) Then you'll need a heavy wine, like a Cabernet or Merlot. Eating a delicate dish of fluke crudo? You'll want something light, like a Riesling.
What Grows Together Goes Together
This is a classic approach that's stuck around for a reason. Generally speaking, meat goes well with wine that comes from landlocked areas. For example, Rioja goes great with pork. Similarly, wines that come from coastal regions pair well with seafood. Wine from Tuscany tastes great with Tuscan tomatoes and olive oil.
Think About Freshness And Age
Meniac and Schaller like to think seasonally, pairing fresh food with younger wines and earthy food with wine from the old world. They might pair spring vegetables like peas and ramps with a California Chardonnay, whose fruitiness will match the freshness of the vegetables. They might pair mushrooms with Barolo or Burgundy.
Don't Get Bogged Down By Color
White wine goes with seafood and red wine goes with meat, right? Not necessarily! Think more about the weight and the origin, and less about the color. A light-bodied red, like a Pinot Noir, can pair really nicely with tuna, for example. At Corkbuzz, Maniec recommends the octopus with a Grenache.
Fat And Tannins Are A Great Match
Tannins are responsible for making wine taste dry. They come from the grape skins and stems. The thicker the skin, the more tannic and drier the wine. Tannic wine goes well with fatty food, and we're not just talking about red meat. Think about a rich sunchoke ravioli with cheese, butter and cream. That's one fatty, awesome meal that would go really well with a big, dry red, Meniac says.
Don't Over-Think Things
Wine should riff off food, but it could compliment a dish or contrast with it. There's no right way to do it, so have fun and don't stress. The worst thing that can happen is you'l find a pairing you don't love, and you'll have to open up another bottle of wine to try.
Cheers!


fregole.tumblr.com
Support HuffPost
A No-B.S. Guide To Life
Related
Before You Go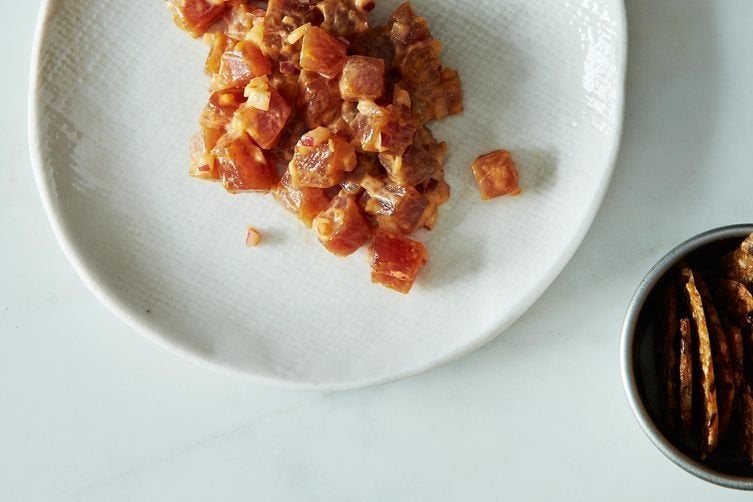 12 Times Red Wine And Seafood Made A Great Match
Popular in the Community