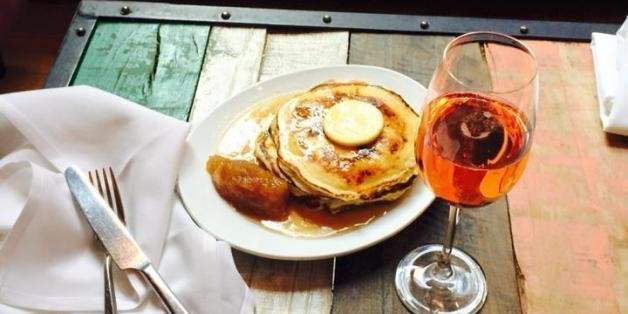 The real question is why aren't you drinking wine at brunch? Sure Bloody Marys are awesome and mimosas and bellinis are delightful, but wine is classy. When you're feeling like a mess from the night before and need help convincing your friends and yourself that that wasn't you trying to pour drinks for the bartender at last call, wine at brunch is your friend. Ordering a glass of Riesling or Rosé will instantly legitimize you and gloss over any questionable behavior you may or may not want to make disappear as quickly as your eggs Benedict.
If you aren't yet sold on wine at brunch, the folks at New York City's Corkbuzz Wine Studio will convince you. Co-founder of Corkbuzz and master sommelier Laura Maniec, and Corkbuzz's chef A.J. Schaller know a thing or two about food and wine pairings. Their Union Square restaurant and wine bar, which just opened a new location in Chelsea and will be opening another in Charlotte, NC soon, not only centers around enjoying food and wine in unison, but it also offers classes on the subject. For brunch, they've got the lowdown on excellent pairings for everything from pancakes to burgers -- because we all know brunch calls for a burger every now and again.
While you might not immediately think of a wine bar as the right place to get brunch, it's actually a perfect location. The bar might have 40 open bottles of wine at the end of the night, which means you'll have a huge array of glasses from which to choose the next morning. Most restaurants, on the other hand, will offer only a handful of wines by the glass. Of course, if you're looking for a whole bottle at 11 a.m., a wine bar will also have you covered.
Here are five wine and brunch pairings, recommended by the experts, to get you started on what we hope will become a long journey of exploring wine options at brunch. Once you figure out what you like, the sky -- ok, maybe the bill -- is your limit.
Pancakes + German Riesling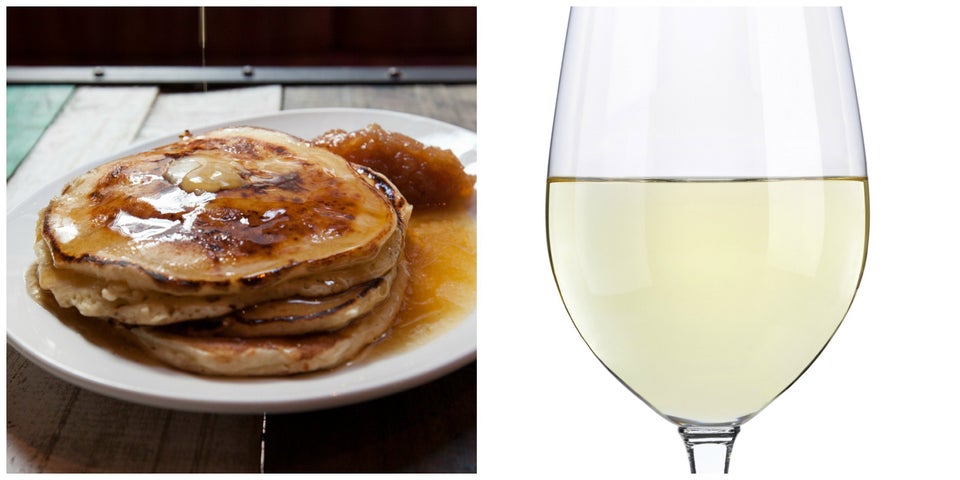 Corkbuzz;Brian Macdonald via Getty Images
Eggs + Sparkling Wine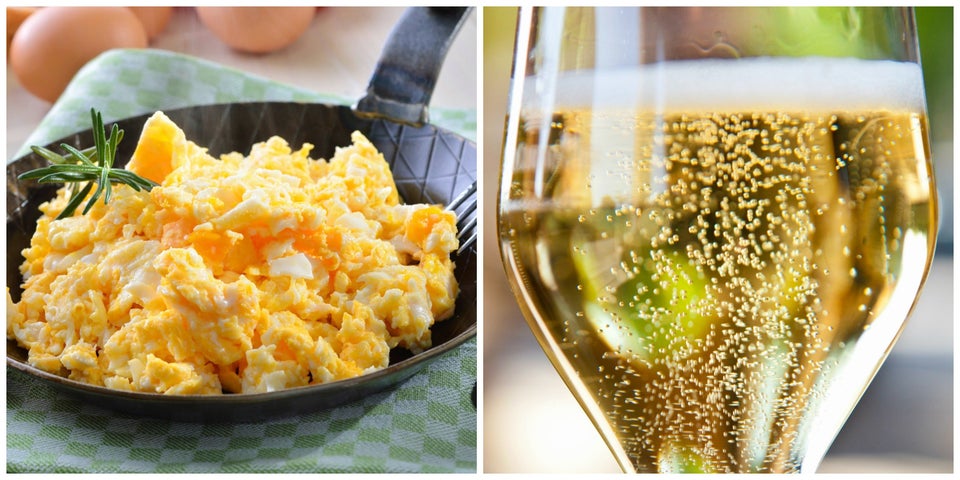 kabVisio via Getty Images;Slow Images via Getty
French Toast + Pinot Noir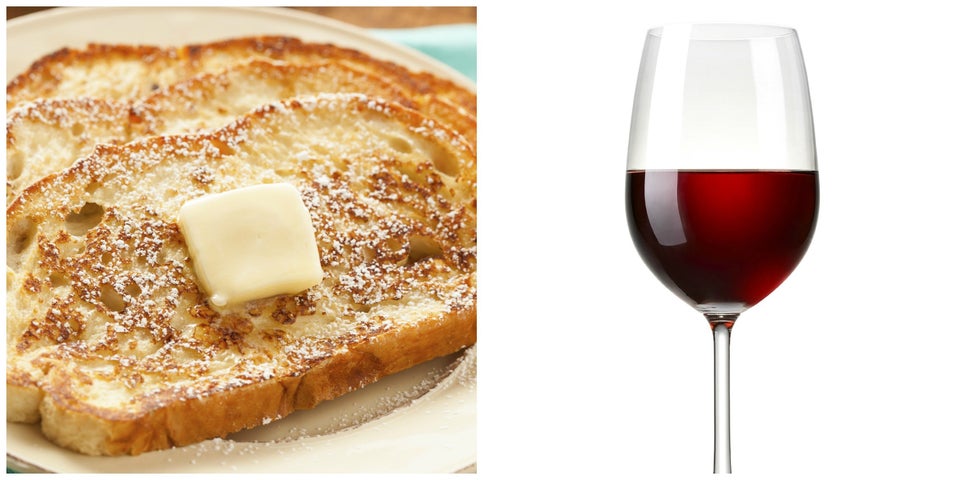 somchaisom via Getty Images
Vegetable Frittata + Gruner Veltliner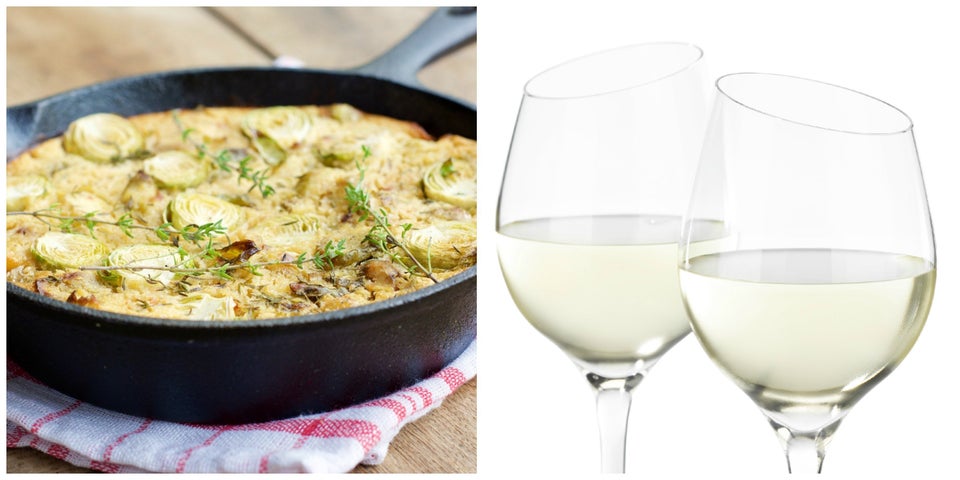 Westend61 via Getty Images; Brian Macdonald via Getty Images
Burger + Rosé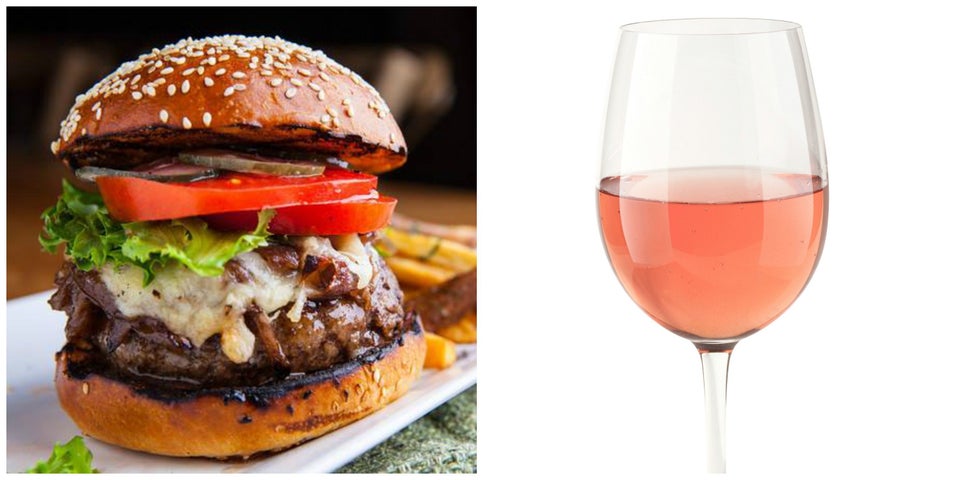 Facebook/CorkbuzzWineStudio; Albert Fedchenko via Getty Images
Before You Go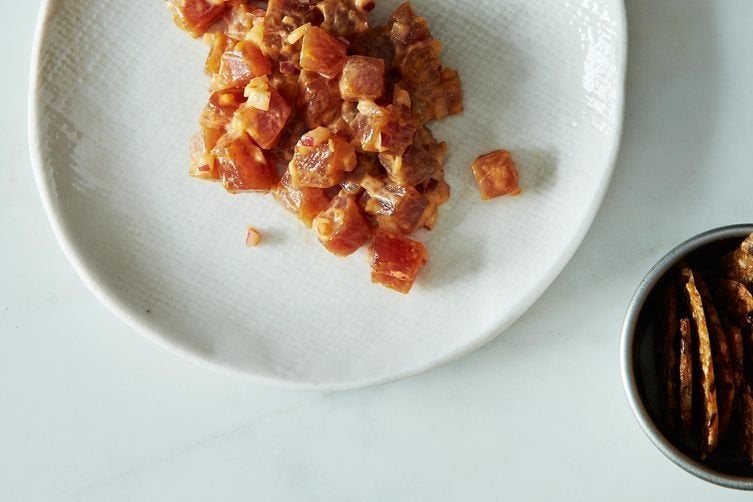 12 Times Red Wine And Seafood Made A Great Match
Popular in the Community