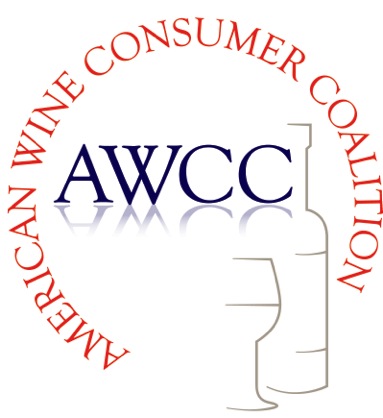 In New York you can have a bottle of wine shipped from a California winery, but it's illegal to buy that same bottle at the supermarket. In Arkansas you can pick up that bottle with your groceries, but you can't order it from an out-of-state retailer. And in Massachusetts you can't do any of the above. American wine buyers face different restrictions in every state, and have little representation when new legislation is introduced.
The American Wine Consumer Coalition is out to change all that. Executive Director Tom Wark, who also runs the wine blog Fermentation, announced the group's launch yesterday saying "new laws and regulations represent the interests of the alcohol beverage trade, not the consumers." I spoke with Tom about the new coalition and why it's time wine lovers to unite and wield some political power.
Why do wine drinkers need their own lobbying group?
A couple of years ago there was bill before congress, HR1161, that would have resulted in severe restrictions on consumer access to wines. They had two hearings and not one consumer was invited. As a result, they got the opinions of wholesalers, wineries and distributors, but didn't speak to the people who would be impacted the most. This is because there is no organized advocacy group behind them. It was time to consider something like that and now it's finally launched.
Which laws do you feel hurt consumers the most?
There are 36 States which ban wine sales from out-of-state retailers. You have 17 states that don't allow wine purchases while shopping for groceries. Some states don't allow you to buy wines on a given day. There laws are still on the books because consumers haven't been able to tell legislators what they want. The idea behind the AWCC is to give them a voice. Otherwise, you'll never see a liberalization of wine laws.
What are your immediate goals?
There are certain states where access to wine is severe: Massachusetts, Pennsylvania, Texas, Michigan and, to a degree, New York. In Massachusetts, you can't have wine shipped to you directly. In Pennsylvania the selection of wine is determined by the state and not the free market. We'll focus on those states first, where consumers are the most limited.
Also, fairly soon, we're going to have a report card and rate every state based on five criteria: winery to consumer shipping, retailer to consumer shipping, winery in grocery stores, BYOB in restaurants and state control of wine. Pennsylvania and Utah get marked down because the state controls distribution.
Anything you want to accomplish on a national level?
It's rare for wine laws to be considered on a national level. Almost everything is controlled by the states. There has been a push to allow the Post Office to ship wines and if that issue comes up again we would definitely be in favor.
What does the AWCC need most right now to help its cause?
Money and people. We don't anticipate being a group that gives out money to campaigns, but we do see ourselves doing a lot of lobbying. Talking with politicians about the interests of the consumers - that takes money. We're in fundraising mode right now. The cost of joining is very small, $35 for consumers, which is the same as a good bottle of wine. Members get certain discounts and benefits, including a free subscription to the Connoisseurs Guide to California Wine which is worth $90 itself.
Which groups will be challenging you?
In some states you have powerful "prevention communities." They oppose any laws that allow more access to wines. Wholesalers generally oppose all shipping laws, they don't want the competition. And if you're in a state that doesn't allow wine sales in grocery stores, then liquor stores are usually against changing that. In most cases, the interests of wineries, wholesalers and retailers coincide with those of consumers. They just fear it will hurt their business, but it won't.