Many in the wine industry are saying that this is the moment for American wines. As the harvest comes into full swing, I caught up with David Duncan, CEO of top family-owned American wineries Silver Oak Cellars and Twomey Cellars, premier makers of Cabernet Sauvignon, to talk about the wine season, the state of the industry, and insider tips to experiencing wine country.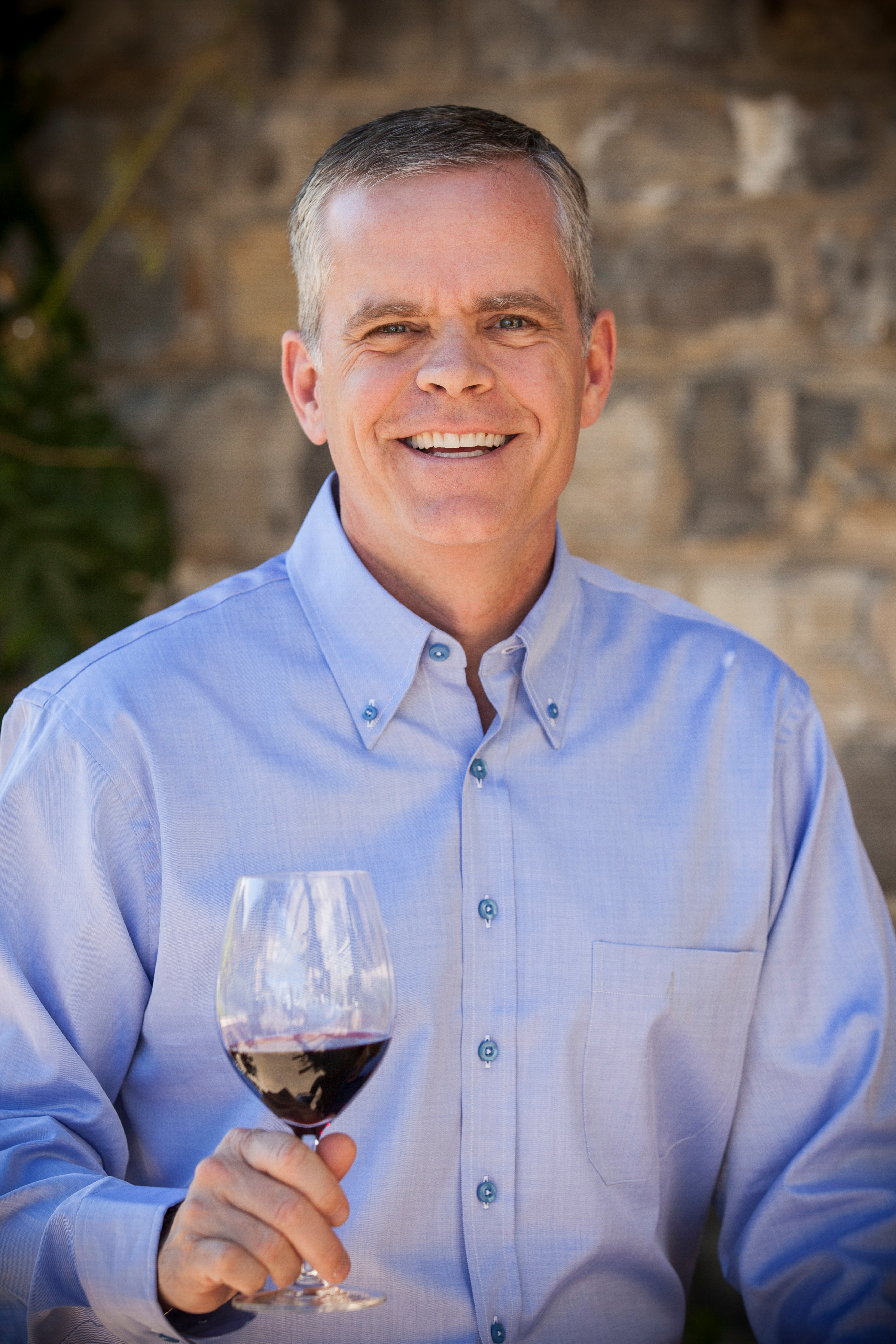 Photo courtesy Silver Oak Cellars
How has the American wine industry changed in the past decade or so?
The American wine industry is on fire in the past decade, for a few reasons. First, you have Americans drinking the most wine in the world -- we recently passed the French in both consumption per capita and production -- so there is greater demand here. This kind of demand has lead to increased consolidation and importing in the U.S., as well as more knowledgeable wine-drinkers. The American wine industry has really raised the bar accordingly.
Next, you have Americans embracing cuisine in a major way, and wine is an integral part of food culture. And it's not just about cuisine; there is a major emphasis on ingredients, and wine delivers such a transparent journey into what's in the wine, where it comes from and who made those decisions - this has really been a driving trend in the wine industry since its inception. Most recently, single vineyard designated wines play particularly well into the local and organic food movements.
There's also been a major move into using technology to support human instincts - not replace, but support -- from the vineyard to the oenology lab. We just began using an innovative new process in the vineyard known as Berry Sensory Analysis (developed by the French Institut Cooperatif du Vin) that informs our decisions on when to pick our fruit at its optimal level of ripeness. We also work with a company called Fruition Sciences, which has done some really groundbreaking work in gathering data from the vineyard and transmitting that information to our winemaking team in real time.
One thing that hasn't changed -- Cabernet Sauvignon is still king. It remains the best-selling varietal in white tablecloth restaurants; they are the highest cost for fruit, etc. Another "sauvignon" is on the rise though -- we are seeing a real boom for American Sauvignon Blanc.
What are we seeing in the current wine season? Emerging Trends?
1) I think California Merlot is back. Next year is the ten-year anniversary of the movie Sideways coming out, and it really tanked the Merlot industry in a random, ridiculous way. But as a result, Merlot-makers have had to make their product irresistible to overcome the stigma, and so you have these fantastic Merlot options out there. The irony is that Mile's prized wine in the movie, a Château Cheval Blanc, is 40% Merlot.
2) The industry is experiencing a shift to food-friendly wines that are moderate in alcohol and softer in their tannic structure. Taking a cue from the Europeans, more Americans are using wine to enhance their meals, rather than just consuming for pleasure. People don't want wines made for tastings, they are seeking out wines that enrich their meals and celebrations.
3) In terms of weather this season, bud break was early this year. We experienced a warm June and a cool July that perfectly balanced the vines. August has been perfect so far. Like many producers here in the Napa Valley, we are already beginning to harvest our 2013 Twomey Estate Sauvignon Blanc.
From a winery owner's standpoint, what do you look for in a pro when they're wine tasting?
I always say enjoy what you like. It's that simple.
Still, there are a few hard and fast wine-tasting tips that have always served me well. For example, it's better to taste wine in an unscented environment and it's never a good idea to brush your teeth right before.
Professional wine tasters also pay attention to their other senses, namely sight and smell. The first thing I do is observe the wine for qualities like color and clarity. Always smell the wine and pay attention to the aromas you notice before taking your first sip. As you taste, notice how the wine opens up and make your own observations how the wine lingers on your palette.
Also, it's important to point out that when visiting wineries, the tasting room staff can make all the difference in the world. I choose wineries where someone can personally walk me through the wine-tasting experience and help me cultivate a relationship with the winery.
Harvest is a great time to go wine tasting too because you get a better sense of the total process -- from vineyard to barreling. Finally, when my wife and I go wine-tasting, we like to pick wineries based on other interests... food, gardening, architecture... elements that add to a unique sense of place and personality that is reflected in the wines.
What are your five favorite insider places to go in Napa?
FAVORITE RESTAURANT: Cindy Pawlcyn's Wood Fired Grill. Cindy's restaurants are Napa institutions, and when my wife and I have date night we find ourselves coming back to Cindy's newest restaurant.
FAVORITE FRUIT STAND: The peaches at the stand on Deer Park Road and Silverado Trail are my personal favorite.
FAVORITE WINDING ROAD: Spring Mountain Road. When I fly back home into Santa Rosa, I prefer to take Spring Mountain Road. The views from the highest peak on the mountain are amazing as you descend into the Napa Valley.
BEST INTIMATE LIVE MUSIC VENUE: I'm in a band made up of vintners and wine industry professionals called the Silverado Pickups. We practice at Jeff Gargiulo's house, so this happens to be my personal favorite venue. We tend to drink Sauvignon Blanc at practice because it's softest on the vocal chords.
FAVORITE LOCAL STORE: Vintage Home: Great finds right in downtown St. Helena. Sunshine Foods Marketplace has the freshest produce when it's my turn to cook!