We're not ashamed to admit that when it comes to wine pairings, sometimes we're just stumped. Most of us know that we're supposed to pair red wines with meat and white wines with fish. But when you see the plethora of options when it comes to reds and whites, you soon realize that those guidelines are a little too loose.
If you've spent some time preparing a nice dinner, you probably don't just want to opt for a general color of wine. And you don't have to. No, you don't need a wine sommelier to carry around in your pocket, you just need this handy chart provided by the good folks at Wine Folly.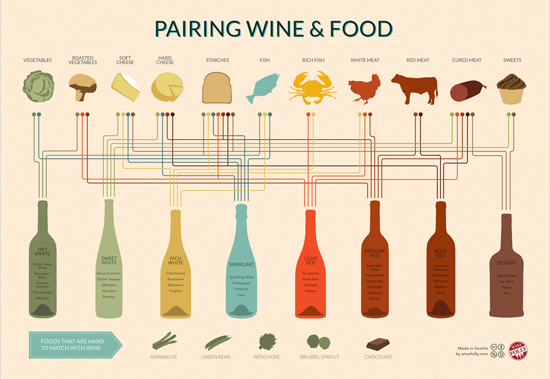 The Wine & Food Pairing chart is the best we've seen in breaking down the complex information involved in pairings. The bonus is that it looks good too. If you really like it, and want to put a frame on it, you can get your own copy for $19.95.
If all this is too much for you to handle, just add the wine to your food.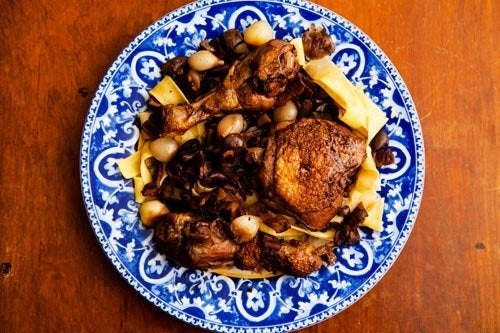 Don't Waste That Wine -- Cook With It