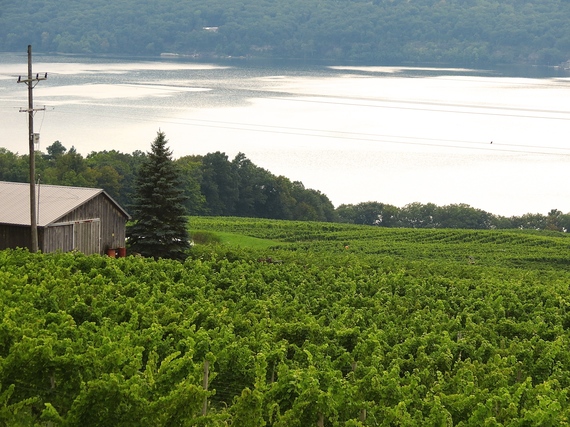 Formed by the dramatic action of retreating glaciers about 10,000 years ago, the Finger Lakes, with their spectacular gorges and waterfalls, take visitors on a walk through geological time. Despite their proximity and great natural beauty, they somehow seem to remain one of New York State's best-kept secrets. Increasingly, visitors are seeking them out for the wine country here and the buzz it is generating.
Driving the length of Seneca or Keuka lakes, the vineyards slope down towards the lakes and evoke vistas reminiscent of Germany's Rhine Valley. With a climate that is similar to the Rhine region, it is no surprise that Riesling is the prime grape here. The Rieslings here have astounding breadth, ranging from the mineralic to the unabashedly floral and perfumed.
But if Riesling is the only grape you think of when you hear about the Finger Lakes wine country, it's time for a rethink. Winemakers here are making some exceptional, peppery Syrah, woody Pinot, award-winning Cabernet Franc and spicy Lamberger (made from the Austrian grape also known as Blaufränkisch).
If you are looking for a wine-tasting experience that involves large tasting rooms, case production in the tens of thousands, and brands with big distribution, you will find those aplenty driving through the well-established wine trails. That is definitely a part of the wine-tasting experience here, as in other wine regions. However, if you yearn for the smaller hidden gems, where the people pouring in the tasting rooms are likely the ones who have been involved with the wine from "bud to bottle," there are some discoveries waiting to be made.
You might want to start with these seven wineries and then add to the list as you savor the distinct terroir and winemaking traditions of the Finger Lakes. Most of these make only a few hundred cases of each wine, and you can smell and taste the passion and attention to detail that's involved. These are also the wineries where you will feel extra welcome lingering on through a lazy afternoon enjoying a bottle of your exciting new find, in a back patio overlooking the lake.
Perched on a small hill on the east side of Route 414, the tasting room at Damiani Cellars has one of the best views of Seneca Lake. This is also the only winery in the region to get a 90-point rating from Wine Spectator for a red wine so far (2010 Reserve Cabernet Sauvignon). The Meritage and Syrah are must-try wines, and you'll want to sample the Sauvignon Blanc for its very unconventional palette profile. They have live music Thursday through Saturday, and Brandy in the tasting room tells us that they're setting up for bocce on Sundays.
This is the winery with the warmest welcome and probably the richest history. The family that owns the vineyard has worked this land for seven generations and will tell you stories about how the lake froze in '74. Their vineyards overlook the deepest part of the lake, which retains enough heat for it almost never to freeze, protecting the vines in the harsh New York winter. Winemaker Justin Boyette makes well-balanced wines that are true to terroir. Hector makes fewer than 4,000 cases currently and is about to release their first Blaufränkisch vintage.
Silverthread's tasting room is on the slopes between the 414 wine trail and Seneca Lake and has an unmistakable "off-the-beaten-path" quality to it. You will find Paul and Shannon Brock, the husband-and-wife team that owns and runs Silverthread, pouring in the tasting room. This is the winery you should head to if you wish to understand why Finger Lakes Rieslings are internationally celebrated. Three of Silverthread's Rieslings have 90 points in Wine Spectator. Once you've figured out why, you will want to linger.
If you find yourself at Silverthread around lunchtime, drive up to Dano's Heuriger (pronounced Hoy-rig-er) on Seneca, a one-of-it's-kind Viennese-style lakeside restaurant where, weather permitting, you can sit outside and sample their delectable spreads or dig into a good old-fashioned Wiener Schnitzel.
The cozy tasting room at King's Garden can get busy, but you will always have the opportunity to chat with Mike Oleksyn, the winemaker and owner. They make red wines with rich and distinct aroma profiles, and production is just under 3,000 cases. The 2011 Syrah, with its distinct peppery notes, pairs deliciously with a rack of lamb or steak au poivre. If you want to experience the much talked about vintage variation in this wine-growing region, try their 2009 and 2010 Cabernet Sauvignon, both excellent wines that could not be more different.
The folks at Shalestone believe in doing one thing and in doing it well. "Red is all we do" is the tagline here, and an audacious one in a wine region traditionally known for its whites. The windows in their tasting room provide an almost cinematically perfect view of Seneca Lake. Winemaker Rob Thomas aims for consistency in his wines across vintages, and production is under 1,500 cases. The written tasting notes are quirky and fun reading while you sip. The 2011 Synergy (a Cabernet Sauvignon and Syrah blend) is described as "A hard working man of good muscle tone meets a cosmopolitan, long legged woman." Need we say more?
You may never have heard of the husband-and-wife winemaking team of Sébastien and Céline LeSuerre. But given their precise and experience-laden approach to handcrafting their wines, we suspect that you will hear a lot more about them and their wines in the near future. After having worked in vineyards in many different countries--from France to Australia--Sébastien and Céline decided to settle on the shores of Keuka Lake. They currently make just a few hundred cases of some exquisite whites and just one red (Pinot). They carefully source fruit from various growers in the region. For their first vintage, Sébastien selected grapes after tasting at over 400 vineyards. The Chardonnay is the best we have tasted in the region. They are preparing the soil on their eight acres of land for estate plantings in the next couple of years.
Ravines was founded by the winemaker-and-chef team of Morten and Lisa Hallgren. Morten grew up on a wine estate in the Provence in southern France and has practiced winemaking in Bordeaux, at the Biltmore Castle in North Carolina, and as chief winemaker at the famous Dr. Konstantin Frank's wine cellars in Keuka Lake. Their vineyard is located next to the widest part of Keuka Lake, between two ravines, and it is this location that inspired their winery's name. The knowledgeable tasting-room staff will offer some carefully selected cheese-and-chocolate pairings to enhance these food-friendly wines, which have received a lot of well-merited attention and awards internationally.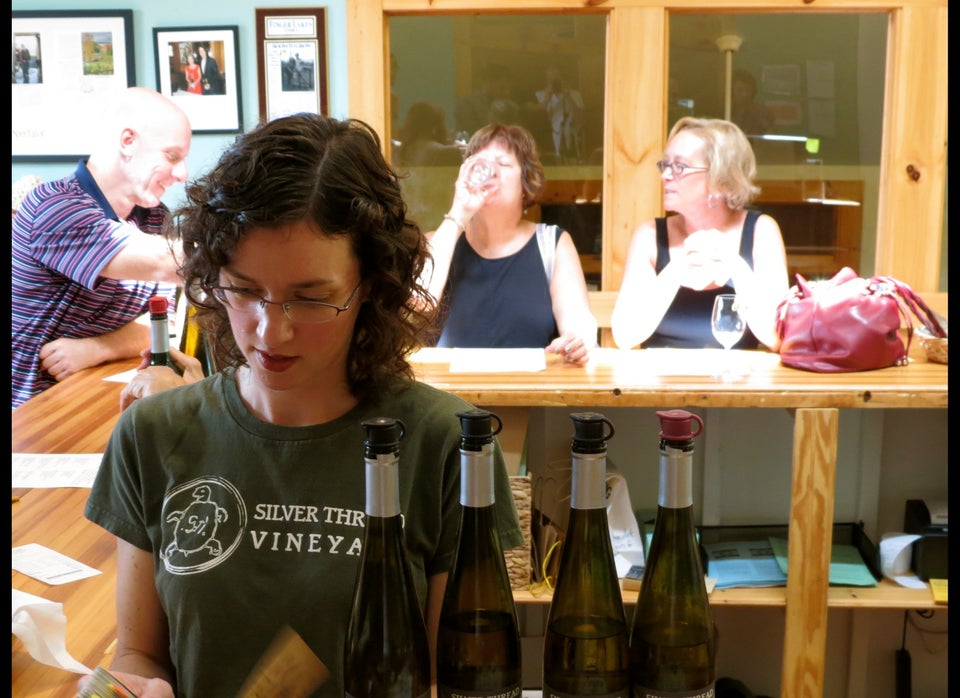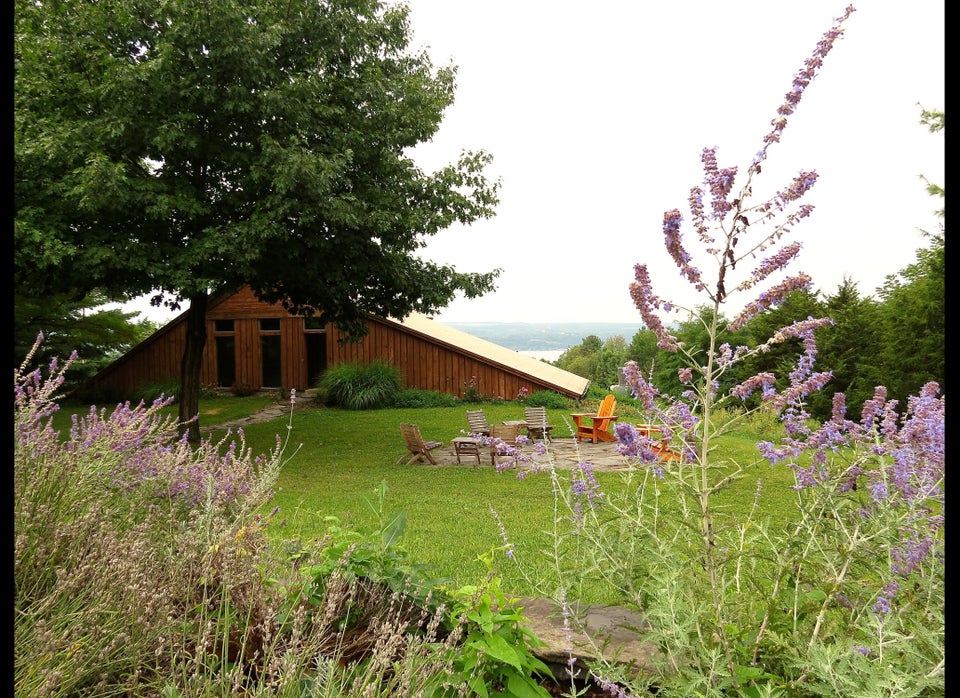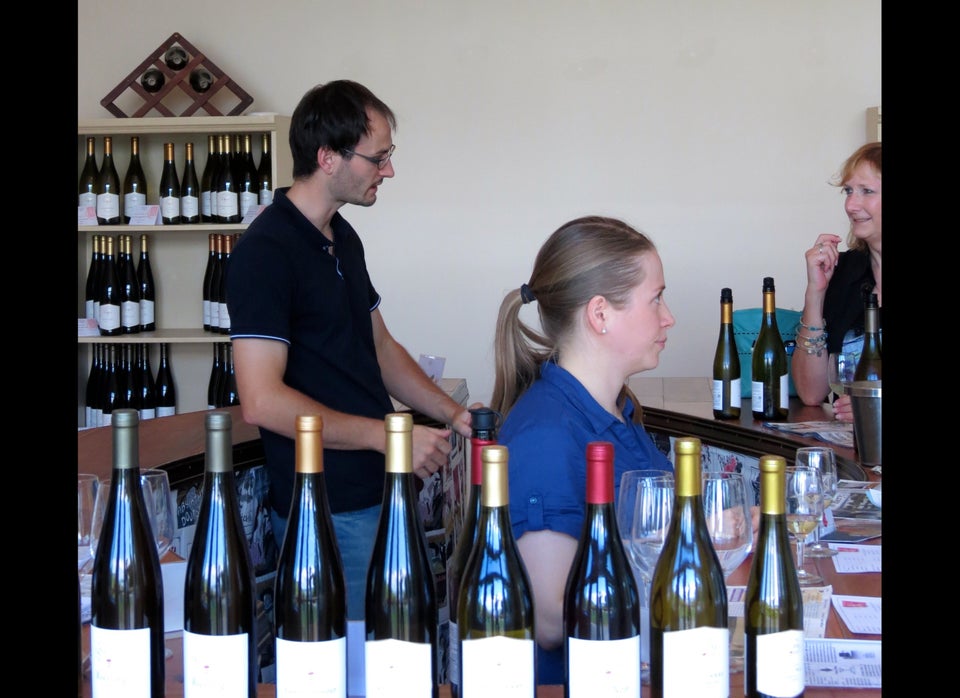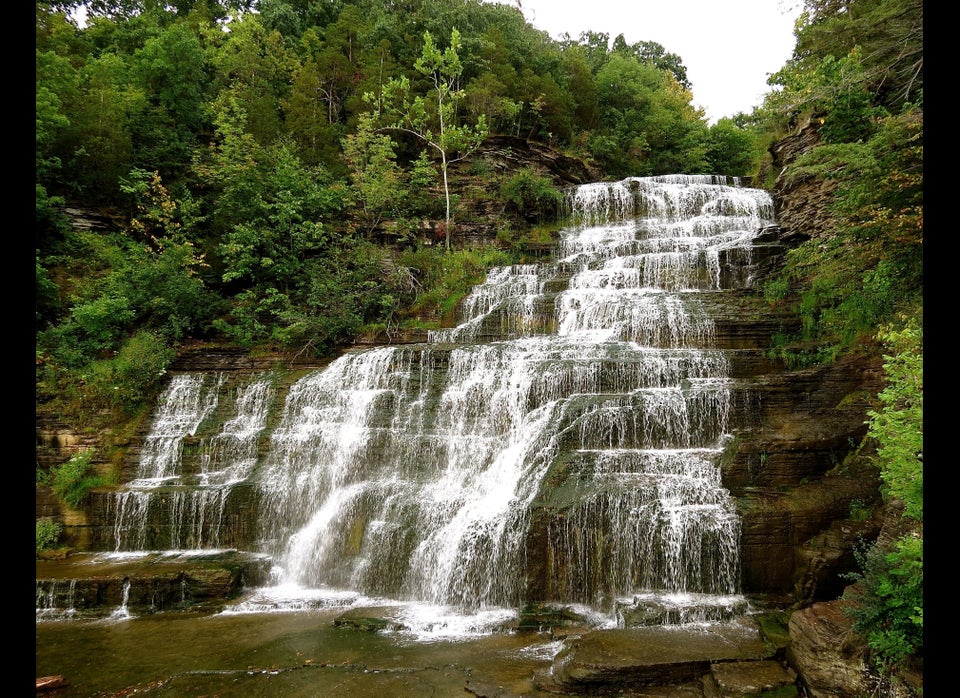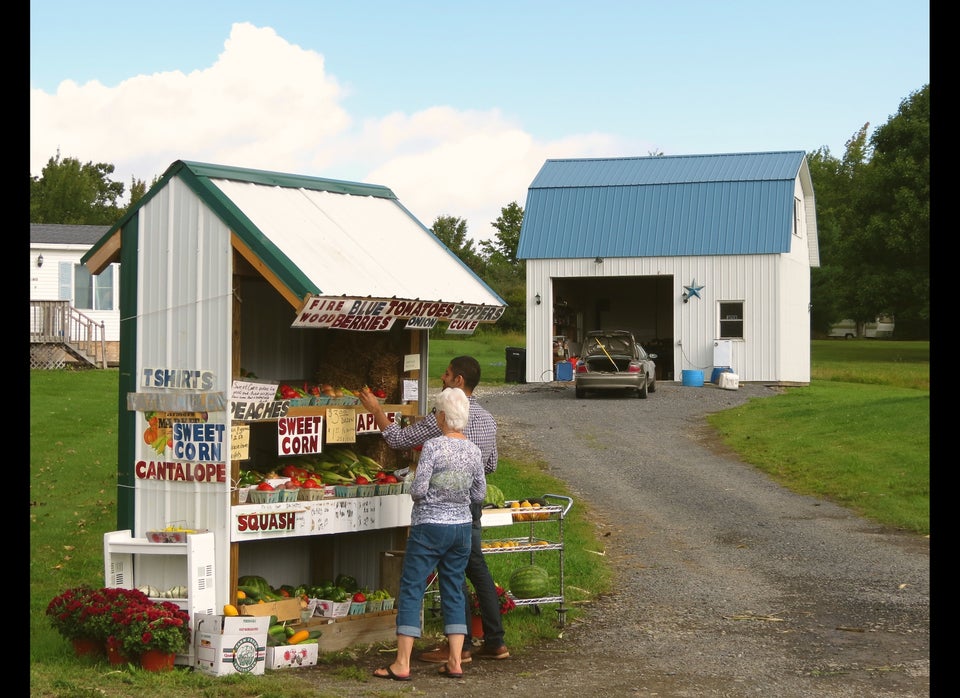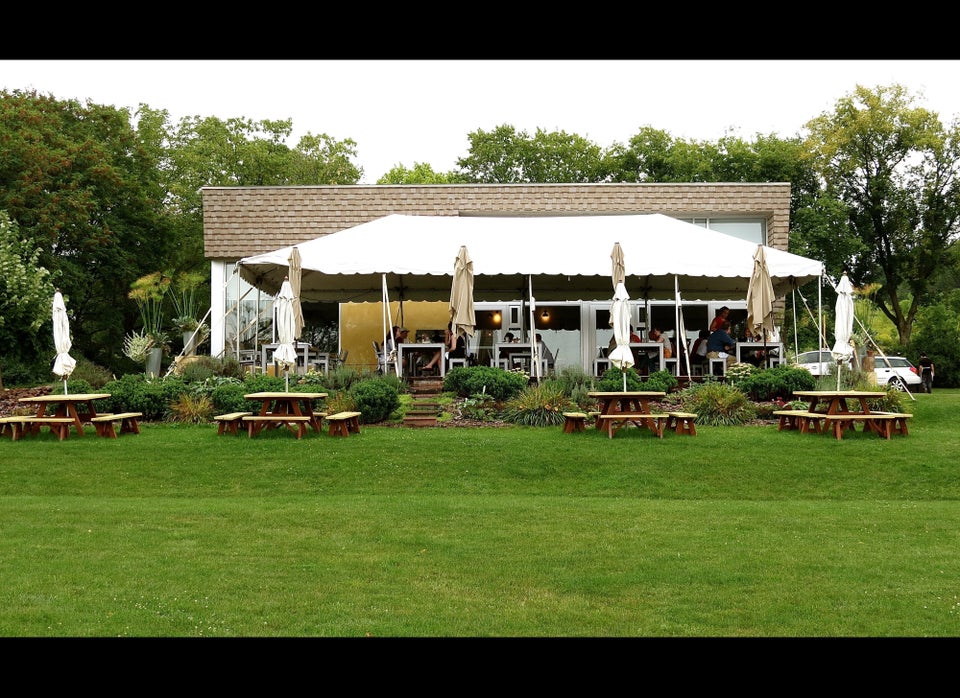 Related