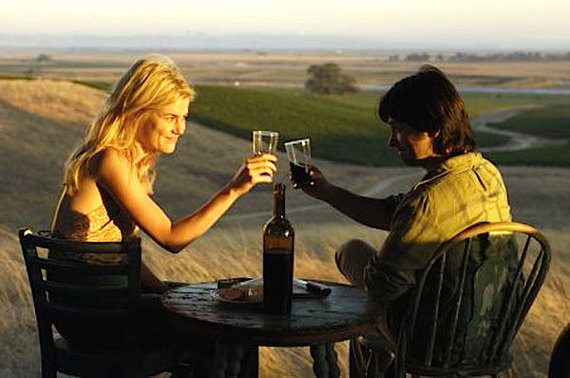 Sometimes--often, actually--it's better not to think too much about the wine you are drinking and just enjoy it for what it is. Special in small ways, refreshing, surprising, appealing because you don't have to think about it. And in summer that's the philosophy I generally follow when it's 95 degrees outside and I haven't the energy to be highly critical. Here are some wines I'm enjoying right now.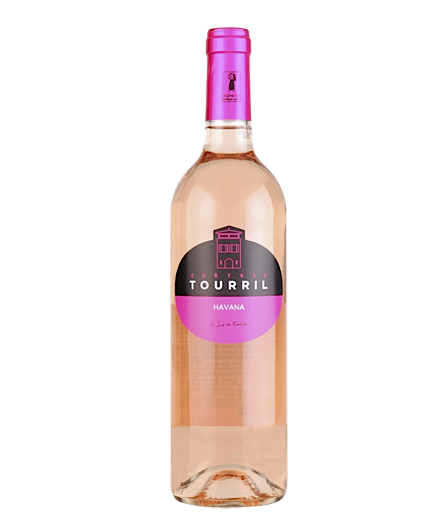 CHÂTEAU TOURRIL HAVANA 2015 ($12)--Located near Carcassone in the Languedoc, Château Tourril is just 32 acres in size and its name is taken from a Gallo-Roman tower on the property. The owner likes calling his wines after Cuban cigars, hence Havana, a rosé made from Minervois grapes like Cinsault, Carignan, Roussillon and Grenache that give it a cheery color and bright flavor. It's wonderful as an aperitif or with a crab salad, especially while listening to Soeur Sourire sing "Dominique" in the background.
CHÂTEAU MESSILE-AUBERT 2009 ($20-$25)--A Grand Cru Classé Montagne Saint-Émilion, Messile-Aubert is made from 80% merlot, 20% Cabernet Franc, and 20% Cabernet Sauvignon. It's very smooth, unprovocative, and an apt choice for anything you toss on the grill this summer. Its age has provided balance, with the tannins mellowed out, but somehow I find it difficult to taste the "crushed rocks" that Wine Advocate does.

TASCANTE BUONORA 2014 ($20)--The Carricante grape is showing good promise in Sicilian vineyards like this one, both fermented and briefly aged in stainless steel to give it as fresh a profile as you could wish for in summer. Tascante is one label of the 1,480-acre Tasca d'Almarita estate dating back two centuries, and this bottling comes from grapes grown around Mount Etna, so it picks up minerality in abundance. Still, no crushed rocks.
CHÂTEAU SAINT-MAUR 2015 ($25)--Just a tad high for a rosé but, at 13% alcohol, it has more body and aromatics than many from the Côtes de Provence, this one specifically from around Golfe de Saint-Tropez. It really is more pink than rose-colored, and the fruit component is well complemented by its citrus acids. The wine is made from 54% Grenache, 26% Cinsault, 13% Carignan, 2% each Mouvèdre and Cabernet Franc for the body, and 1% each Syrah, Ugni Blanc, and Rolle for complexity. It's the kind of wine you remember drinking on your first visit to the French Riviera when you were either in love or longing to be so.
MURPHY-GOODE LIAR'S DICE ZINFANDEL 2013 ($21)--"This wine is no roll of the dice," reads the label. "It's a sure-fire winner." Fair enough. (The name comes from games of Liar's Dice co-founder Tim Murphy played with Sonoma County growers.) It's a big, bold zin, briary and lip-smacking, and if you drink it with anything that has a char on it, you'll be very happy indeed. Slosh it into the glass. Good price, too.
MASSOVIVO AMMIRAGLIA VERMENTINO 2014 ($18)--Made by the Frescobaldi family of Tuscany, this shows off how a commonly bland white grape, Vermentino, can show its character (Massovivo means "living rock," a nickname for the Ammiraglia terroir). With a fine 13% alcohol, the wine emerges from four months in stainless steel and one in bottle. Just about any seafood will match well with this sprightly wine, but it would be equally good with a vegetable-based pasta.

DOMAINE GEROVASSILIOU AVATON 2012 ($60)--The name Avaton means "inviolable and sacred," which seems a stretch, but this is an impressive modern red wine of Greece, made from ancient but unfamiliar grapes--Limnio, Mavrotragano, and Mavroudi--which makes it at the least a curiosity and at best the kind of hearty, layered red wine at just 14% alcohol that will be perfect with roasted or grilled lamb and w
Popular in the Community