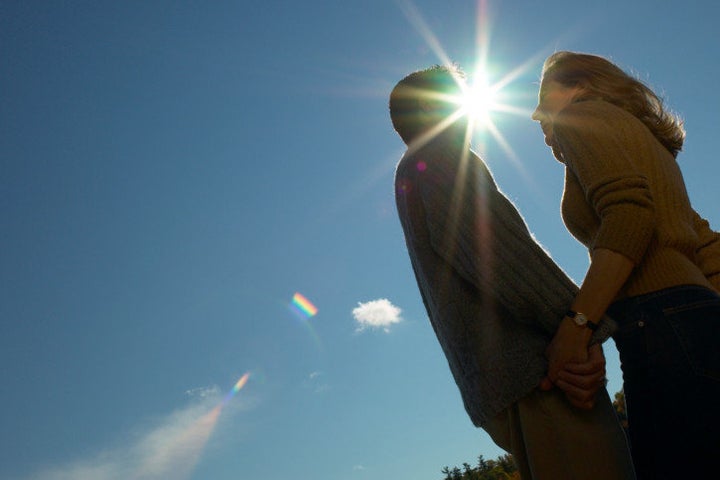 As an environmental activist, it was refreshing to be asked to write about marriage. Shortly after I got married, for the first and, probably, last time, I went to a fortune-teller on a friend's recommendation. Now, the experience didn't change my life and didn't even really alter my opinion of fortune-tellers. But he did tell me something that I've held on to for the past eighteen years. He told me that I was lucky in my marriage because my husband and I "fly wing to wing."
I have taken the message and spirit of those words and treasured them over the years. Regardless of whether he is in front of me or behind me, above me or below me, my husband and I are always wing to wing -- doing our own thing but conscious of the other, developing our own interests and using our own talents, moving towards the future together with support and love for one other. It's one of the many things that I think is truly great about my marriage, and something I'm grateful for every day.
Not too long ago, I was vacationing with my family in a popular honeymoon destination. As I saw all the newlyweds around me, I couldn't help but wonder about their relationships. Every couple has a story, but I believe the real story lies in our curiosity about what brings people together and what keeps them together.
In the next couple of posts, I want to highlight some incredible new young couples I have recently come across who are not only sharing their love and their lives, but their passions and ambitions, as well, by doing really great, positive, wonderful things for the world.
They are inspiring not only in the depth of their relationships, but in what they are able to accomplish together. They, too, fly "wing to wing" -- which I thought was captured perfectly in this picture of one of these couples on their wedding day. Dynamic, cool, blissfully happy, and trying to change the world.
Stay tuned, because whether you're single or taken, a romantic or a cynic, these stories from these wonderful newlyweds will inspire you.