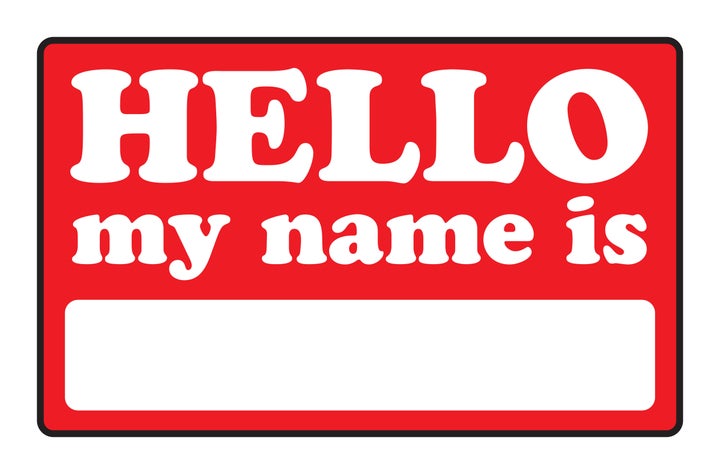 Rebecca Fitzgerald, we look forward to meeting you.
We asked HuffPost readers for help, and you collectively responded with 450 separate entries that included almost 1200 suggestions. Since then we've been sifting and sorting and narrowing and speaking names aloud; like lovesick middle schoolers, we even doodled a few on legal pads during meetings. We had a few specific requirements for the new name: It had to be simple. It had to be inclusive of mothers and fathers. It couldn't be a pun that made you groan. Mostly it had to reflect an embracing, smart, doing-the-best-we-can sense of parenting.
And we kept coming back to the one that just felt right. One that evoked the essence of parenting as part art, part science, a little magic, a lot of elbow grease. One that called to mind things like ancestry (our debt to those who came before and our obligation to those who come after), carpentry (building them strong), archery (aiming straight, adjusting for the wind) with just a touch of pageantry (the grandest of life's experiences) mixed in.
So, thanks to Rebecca, we are proud to bring you PARENTRY. It is all of the above, plus a combination of Parent and Try -- which is as apt a summary of parenting as I've ever heard.
For Rebecca that means an email from me shortly with an official invitation to come to New York, take a tour of our offices, have lunch with Arianna and the Parents team, and allow us to deliver our thanks in person. (And yes, we really meant it when we said we'd throw in a digital subscription to the New York Times.)
To everyone else, that means we had a chance to glimpse your creativity, and sense of humor, and kaleidoscopic view of what a parenting space can be. We hope we will live up to your vision as this new name sits atop the spot where you and I get to pause and talk every day. For now that will be right here, at the top of the left-hand blog rail. But we have some dynamite redesigns in the works that will make our interactions all the better.
And thanks so very, very much.