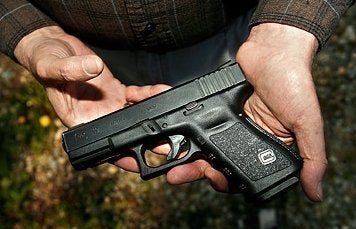 An emotional night inside the Winnetka Village Council chamber as residents pleaded with council members to keep a 20-year old handgun ban in place.
The issue has come up because three Winnetka residents sued the village claiming the ban violated their Second Amendment rights.
Council members expressed their frustration over the vote and feared if they didn't repeal the ordinance it would cost the village thousands of dollars to fight the suit with risk of losing in court.
"This is a case of a lawsuit trumping democracy," said Councilman E. King Poor.

The council voted 6-0 to repeal the ban which would mean handguns in homes would now be permitted but firing guns and gun sales would stay illegal.
Popular in the Community