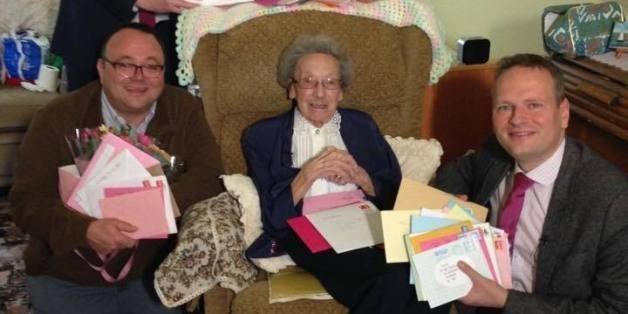 No one should have to spend a birthday alone, especially when it's a 100th birthday.
At the end of the month, Sheffield, England, resident Winnie Blagden will turn a century old. But she lives in a nursing home and doesn't have family or friends to celebrate with, according to BBC Radio Sheffield.
However, the station BBC Radio Sheffield is working to make Blagden's birthday extra special. On Tuesday, the station posted a photo of Blagden on its Facebook page with an address for people to send birthday cards and letters. As of Friday afternoon, the post has been shared more than 48,000 times and viewed an estimated 2.5 million times. Blagden has seen some of the cards sent to the station but will get the rest of the gifts a few days before her actual birthday, Blagden's nursing home, Serenta told The Huffington Post in a Facebook message.
"It's a big achievement [getting to 100]," Blagden told BBC Radio Sheffield. "You know, if you've no family and someone's good enough to come and be around [and look after] you like that, I've had nothing to grumble about really."
Thousands of people have responded both online and in person, Mirror reported, offering to send roses and even meals to the birthday girl. Among them is a nearby pizza restaurant that posted a birthday message to Blagden saying its employees would come serve her lunch, as well as a Sheffield cafe that offered to make a birthday cake.
Sue Pinder, who is a caregiver and owner of Serenta sparked the project by contacting the radio station.
"It will mean the world to her," Sue Pinder told the outlet. "Because in Winnie's eyes, she's just a normal person. She says she's got a lot to be thankful for."
Gifts and letters to Winnie can be sent to BBC Radio Sheffield, 54 Shoreham Street, Sheffield, S1 4RS.
Related
Before You Go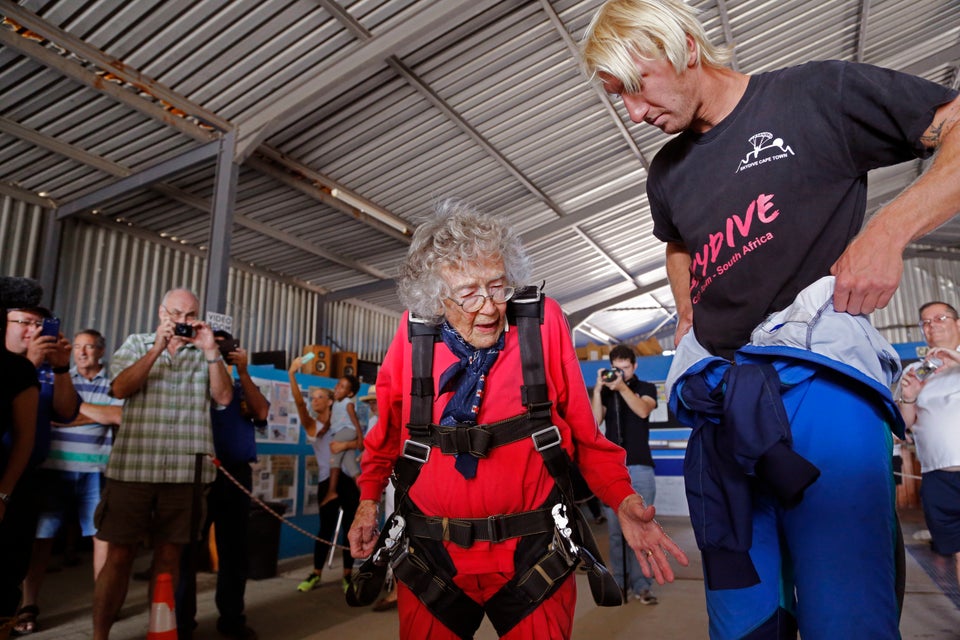 Great Grandmother Goes Skydiving For 100th Birthday