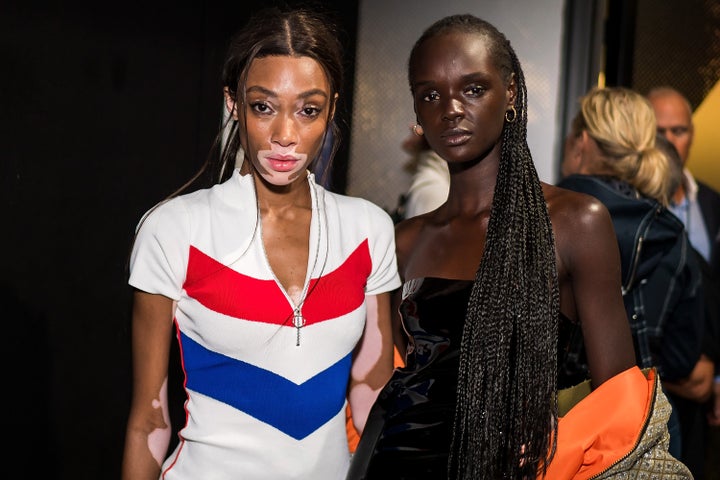 Duckie Thot and Winnie Harlow's dreams are coming true, one runway at a time.
Both models posted emotional videos over the weekend after finding out they'd been selected to walk in the Victoria's Secret Fashion Show in November.
Thot, 22, who regularly models for Rihanna's Fenty brand, started freaking out when she received the news.
"Words can't express how much this means to me, thank you Victoria's Secret for the opportunity of a lifetime," she tweeted Sunday.
It's also a historic moment for the show, as Harlow will be the first model with vitiligo to walk the runway, according to Elle. Vitiligo is a skin condition that causes the loss of skin color in blotches.
"I'm not a 'Vitiligo Sufferer.' I'm not a 'Vitiligo model,'" she wrote in an Instagram post earlier this year. "I am Winnie. I am a model. And I happen to have Vitiligo."
"If anything I'm SUCCEEDING at showing people that their differences don't make them WHO they are!" she added. "All our differences are apart of who we are but they don't define us! I'm sick of every headline ending in 'Vitiligo Sufferer' or 'Suffers from Vitiligo.' Do you see me suffering?"