Once upon a time, nearly 100 years ago, a real boy named Christopher Robin sat in his room and played with five dolls: a toy bear, donkey, kangaroo, pig and tiger. That boy was English author A.A. Milne's son, and those dolls were, of course, Winnie-the-Pooh, Eeyore, Kanga, Piglet and Tigger, the inspiration behind one of the most well-known children's book series of the 20th century.
Almost a century later, those same toys are on view in Manhattan thanks to the New York Public Library. Except, at the ripe old age of 95, the original residents of the Hundred Acre Wood look better than they did when they were handed over to the Library in the 1980s.
That's because they just got a makeover.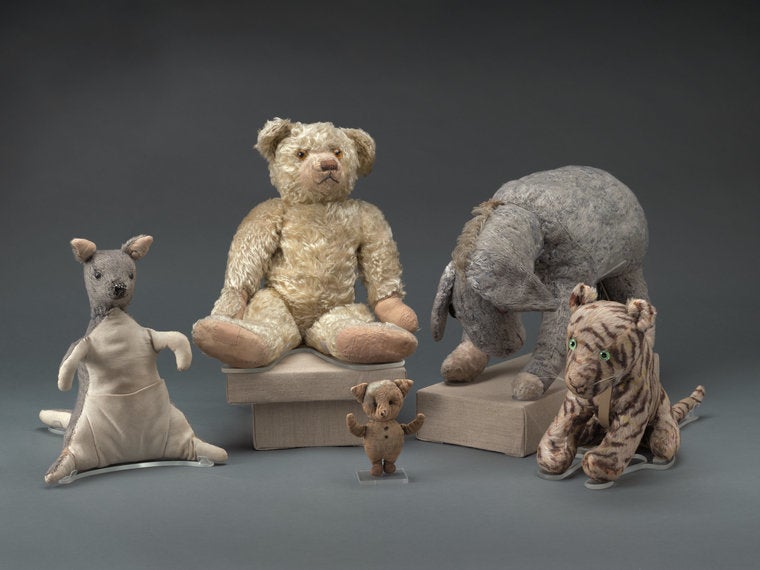 A year ago, NYPL conservators decided that the famous doll collection needed a facelift. Or, more specifically, neck alignments, clavicle repairs and bottom fluffing. With the restoration, the library hoped to bring back some of the toys' past luster ― not exactly fixing every tear and fade, but cleaning and repairing them so they more closely resembled the stuffed animals Christopher Robin knew.
This month, Pooh and the gang are finally back on display, bearing custom-colored plush fabric patches and nylon Maline net protection.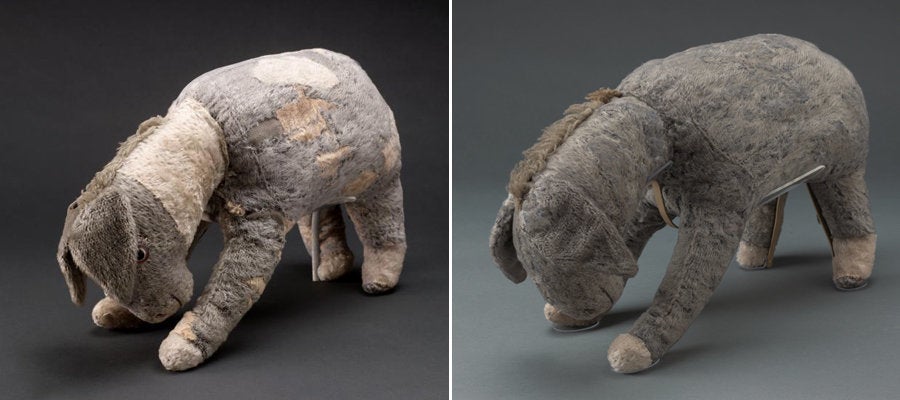 "The New York Public Library takes the long-term preservation of these beloved dolls very seriously. Being ever mindful of their care and condition, and given recent advances in textile conservation techniques, we decided that the time was right to undertake restorative work on these treasures. As a result of the treatments they have received, the dolls have been not only cleaned, repaired, and stabilized — thereby ensuring their continued survival — but also returned to a state that is, in many ways, closer to how they appeared when they were in the possession of the Milne family."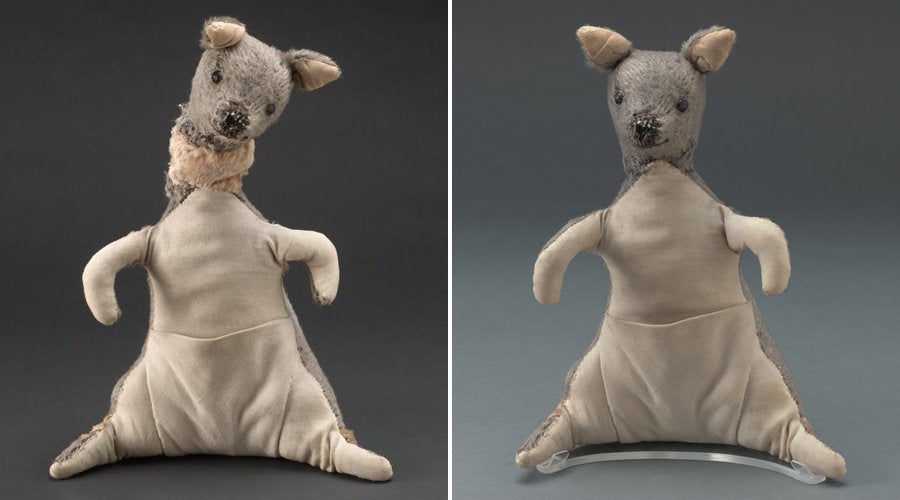 The dolls' return to the NYPL marks Pooh's upcoming 95th birthday, as Christopher Robin initially received the Harrods teddy bear on Aug. 21, 1921. The toy bear takes his name from an actual black bear, dubbed Winnie, who lived at the London Zoo when Christopher Robin was a child.
The stuffed animals would go on to inspire Milne's 1926 book Winnie-the-Pooh, the 1928 book The House at Pooh Corner, and a slew of adapted stories, TV shows and films that followed.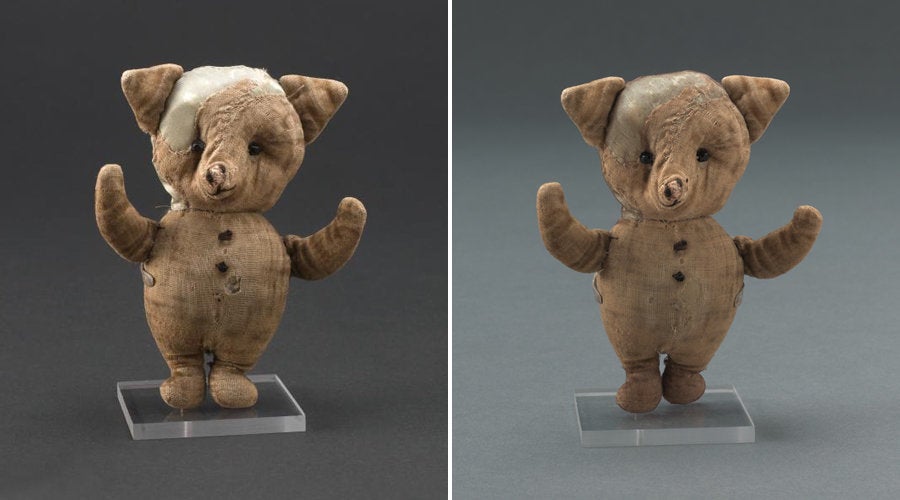 When Christopher Robin was older, the Milne family sold his stuffed animals to their publisher E. P. Dutton (sans Roo, who allegedly disappeared in an apple orchard in the 1930s). The toys wound their way to the NYPL library collection in 1987.
Today, the toys are housed at the NYPL's Children's Center in the Stephen A. Schwarzman Building in New York City, where kids are invited to make birthday cards for the characters still worshipped by budding readers today.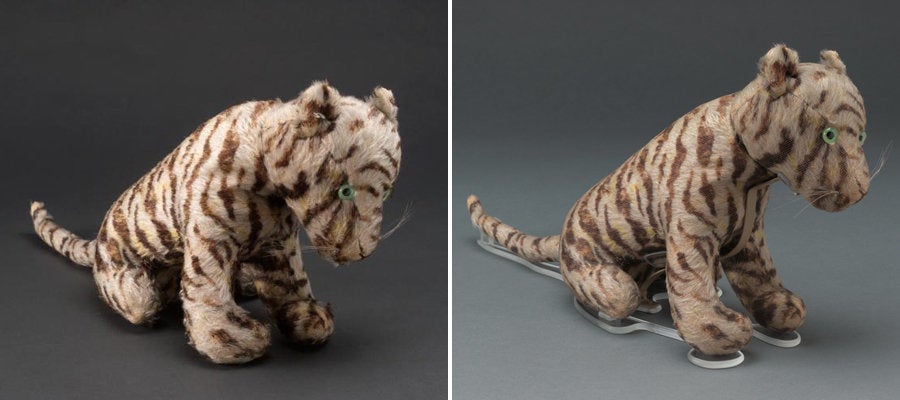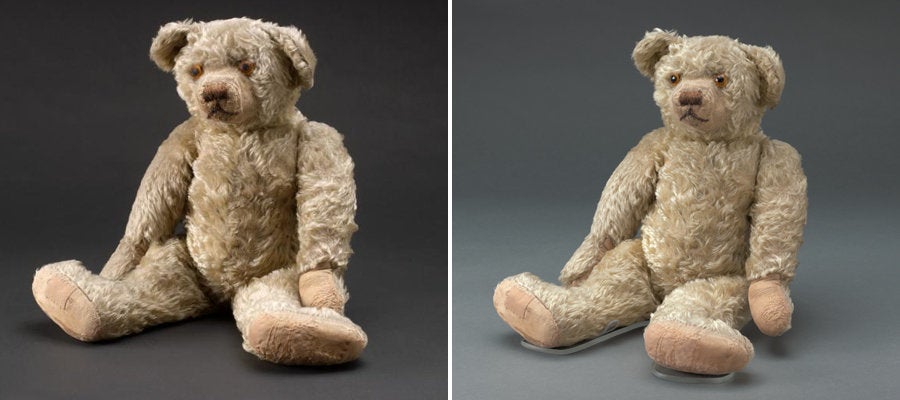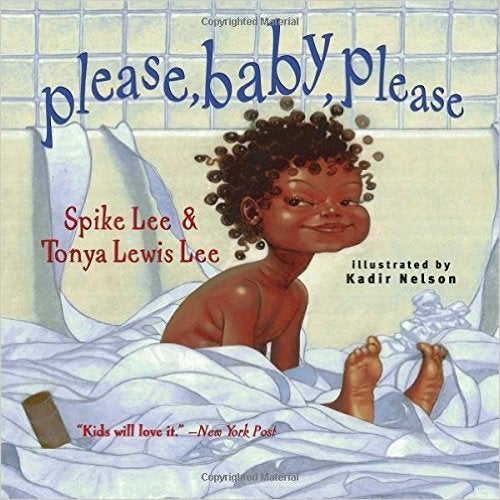 21 Children's Books Every Black Kid Should Read