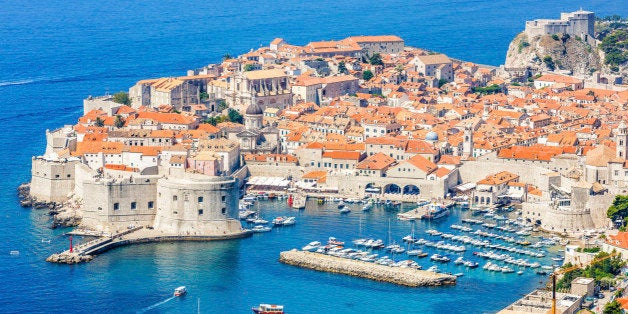 Richard Gere, Sean Connery, John Malkovich, Tom Cruise, Oprah, Jay-Z, Beyonce and many other A-listers have vacationed on its coast; Game of Thrones features its medieval castles and fortresses, and Anthony Bourdain opened an episode of No Reservations sitting in one of its many amazing taverns and declaring,"The next big thing is Croatia."
People who visit often comment on how generous and happy Croatian people are. And those who are adventurous enough to really immerse themselves with the local culture come back with stories of unforgettable nights spent sitting around a table, drinking homemade wine, eating homemade cheese and prosciutto, chatting, joking, singing and feeling alive.
So, how is it then that a country so rich in culture and natural beauty like Croatia has been brought down on its knees, languishing in recession with its children suffering the most?
That certainly doesn't sound like winning.
According to Unicef Innocenti Report Card 12, Croatia and other countries listed as the most affected by the Great Recession have more than one child in five living in poverty.
There are many complex issues that have added to the severity of the crisis in Croatia (like corruption and mismanagement) that are best explained by political and economic experts.
But here, I'd like to bring up an issue that makes many of my dear Croatian friends uncomfortable.
When my husband, an American adventurer who had traveled to many countries around the world first visited Croatia in 1999, he was amazed with the number of designer store-fronts, brand new expensive cars and beautiful side-walk cafes always crowded with well-dressed and good looking people. It was a stark contrast to what he knew about the country's struggle to rebuild after the war in the 1990s.
Croatians love their heritage, their beautiful country, their food and their cultural abundance. And we have a hard time admitting that somehow, somewhere, we failed.
I was born in Croatia in 1970, and from my earliest childhood I was taught to work hard, be proud of my country and to present only my best side. I never questioned authorities and systems, accepting that it was the only way to live.
I can easily recognize how I (and many of my contemporaries - especially women) were bullied into submission, by the fear of failure, humiliation and rejection.
I moved to America at the age of 21. The biggest cultural shock was the fact that I needed to adjust my attitude towards failing. Failure is not only accepted in America, it is often considered a stepping stone to success. Stories of those who have "made it" usually mark an ability and willingness to take a risk, fail, and pick themselves back up again. Think Steve Jobs, Abraham Lincoln and Thomas Edison.
Change requires risk, and with any risk comes the possibility of failure.
Fear of failure and humiliation keeps us inactive. We give up, throw our hands in the air and hope that a fairy Godmother or better government system would just fix everything, which only leads to a deeper sense of helplessness and defeat. By giving up, we give the power to those few who keep abusing it, only perpetuating the vicious cycle. Only a few win at life at that point and those most vulnerable, like children and elderly, suffer the most.
But at some point the pain becomes greater than the fear of failure and we awaken.
Over the past few years I've travelled to Croatia regularly and have witnessed how one by one, more and more people are waking up, rolling up their sleeves and moving forward in solidarity and strength, despite the bullies and the system that would still like to shame us into the belief that we are powerless.
As I write, speak, sing and host a TV show about waking up and living the life we were created for in order to bring positive change into our world, many have connected with me.
In late December of 2014, I got a LinkedIn message from one of the four women behind Portal Dobrote (transl. Portal of Goodness), the grassroots organization that created the first Bread for Later campaign in Croatia.
Bread for Later is a simple exchange of generosity, kindness and love. The women from Portal Dobrote approached bakeries and put up signs that encouraged customers to buy an extra loaf of bread for those who literally couldn't afford it. The campaign soon spread like a wildfire -- even into the neighboring Bosnia and Herzegovina. The stories that came out of it were powerful for both the givers and the recipients, and lives on both sides were being transformed.
Portal Dobrote didn't stop there. They launched a new project to provide school lunches for children in Croatia who didn't qualify for social services, but whose parents couldn't afford a sandwich or a cafeteria lunch and personally invited a number of people to join them. Croatian designer Aleksandra Dojcinovic partnered up with the hockey club Medvescak and auctioned off 30 toy bears dressed in designer pieces. I put together an IndieGoGo fundraiser, No Child Left Hungry & No Person Left Powerless. on which Melbourne Knights, a soccer club from Melbourne, Australia became one of the first supporters. Our financial goal was set to a modest amount - enough to buy lunches for 100 kids until the end of the school year.
But our far bigger and lasting goal is to support the example of the four women who were not afraid to step out of a passive existence and step into their power to make a difference. Our goal is to empower every individual to break up the fear of failure and humiliation and emerge as agents of change.
Since the launch, Portal dobrote have received an outpouring of contributions. Some people are going to schools in Croatia themselves, asking principals if they can directly pay for another child's lunch.
That's what winning at life in Croatia means right now. Even if the win is as seemingly small as providing a $1 school lunch.
Croatia is just a small sample of the world we live in. The world that needs to wake up to both its beauty and and its inner power, and to stand up against those who are mismanaging its resources and abundance of wealth.
So what can I do to win at life today, you might ask?
Each of us has the incredible power to touch people's lives, soothe their pain, and comfort their sorrows. Give up your seat on the bus to the elderly, donate books to the disadvantaged, make a deposit into a struggling student's lunch account, and share a 'trade' secret to someone who is struggling with their business. Smile at a stranger who seems down.
And next time when you visit Croatia or any other gorgeous place in the world, you will know that you have contributed to the beauty and well-being of it, and yes, you will absolutely be winning at life.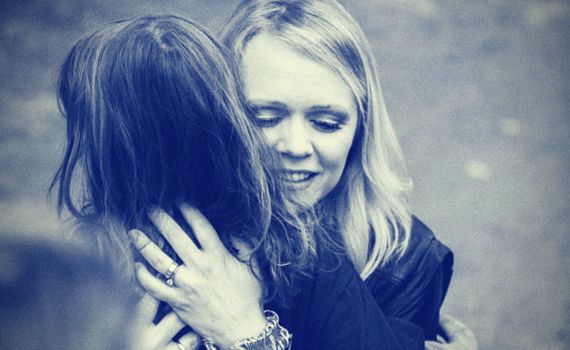 Support HuffPost
The Stakes Have Never Been Higher
Related
Popular in the Community