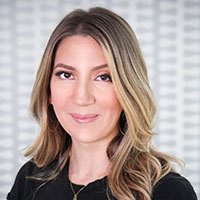 Stumble out of bed. Check texts. Check email. Try not to run into furniture en route to making coffee. Shower. Walk to subway/bike/car/commuter train. Insert earbuds and start listening to new Spotify playlist. Open book--so analog--and stare at page. Imagine creating a SpongeBob T-shirt. Lose place in book.
The popular press has described a crisis of attention, a world awash in distraction, where consumers struggle to stay afloat. In a new study, the team at Scratch, Viacom's creative consultancy, discovered that consumers have no such crisis; in fact, they have more tools than ever to tune out what they don't like, and tune in to what they love.
Whose crisis is it? It's definitely a challenge for marketers, content makers and anyone trying to build a brand or break through. When attention is limited and stimulation is constant, how do you stand out? Scratch has been studying the state of attention today to answer this question and others. Here's what we've found.
Even though there's more competing for consumers' attention than ever before, they're not overwhelmed.
According to the Scratch Attention Study, 75% of consumers believe their ability to pay attention is improving or remaining constant, and 70% believe they're paying the right amount of attention to the things in their lives. They're empowered by choice. Our challenge as marketers is to get them to choose us.
Not all attention is created equal--engagement is the apex.
Attention is defined by what you want to do with it. For neurologists, it's about promoting brain function; for Buddhists, seeking transcendence. At Viacom, it's about engagement. It's about getting consumers to see our content, feel it and own it. When consumers choose where to engage, they assess the experience by asking, "Was that experience worth it?" If they engage with our content again and again, sharing it with others, making it their own and creating thriving fandoms, then we know we're on to something.
Sixty-five percent of people choose to consume different types of content depending on their mood. If you want consumers to see your content and feel strongly about it, you need to deliver it to them at just the right time, in just the right way. Sometimes they want a marathon session of Broad City, and sometimes they just want a quick shot, like a 6 second Vine from King Bach.
Of course, consumers also want to know what their friends are watching, and how much those friends like what they're seeing - 84% of consumers watch content recommended by other people, and 75% report that they watch a show because other people are talking about it. We're all relying on the community at unprecedented levels, with more tools than ever to discern who's loving what.
When consumers take ownership of a brand, marketers can reap real rewards. More than 9,600 people attended Brony-Con in 2014. More than 5,700 handmade Teenage Mutant Ninja Turtles are for sale on Etsy. And don't forget Reddit, where fandom abounds (I'm no stranger to Serial subreddits myself). 76% of people self-identify as members of a fan community, and 66% of Millennials say fandom is an expression of themselves or their values. Those are powerful numbers, but even more powerful is when a niche interest goes global; there, we see just how dynamic collective attention can be. If 61% of people say that the things they remember most are those they experience with others, then it's no wonder that #thedress and Left Shark resonated so strongly.
Standards of measurement need to change.
We're human, so we have a sense of what gets attention. Intuition is far from an exact science, and current methods of quantification don't take into account that the way consumers connect with Inside Amy Schumer is not the way they connect with the news. Those shows serve different purposes, and resonate in different ways with their audiences, so it's no surprise people engage differently with each. That's why Viacom is continuing its study of the science of attention in partnership with Spotify and Yale Center for Customer Insights, working to understand and quantify the nuanced roles of focus, connection and memory and what they mean for our brands and for our partners.
Creating the next big thing has never been more possible or more challenging. We're exploring a new frontier. We have a chance to be true pioneers. And that opportunity has definitely got our attention.
Scratch is a creative consultancy that applies Viacom's expertise in consumer understanding, brand strategy, design, content, storytelling and more, to help clients resonate in culture, activate consumers and win in their industries. For more information, go to scratch.viacom.com or email scratch@viacom.com.
Calling all HuffPost superfans!
Sign up for membership to become a founding member and help shape HuffPost's next chapter