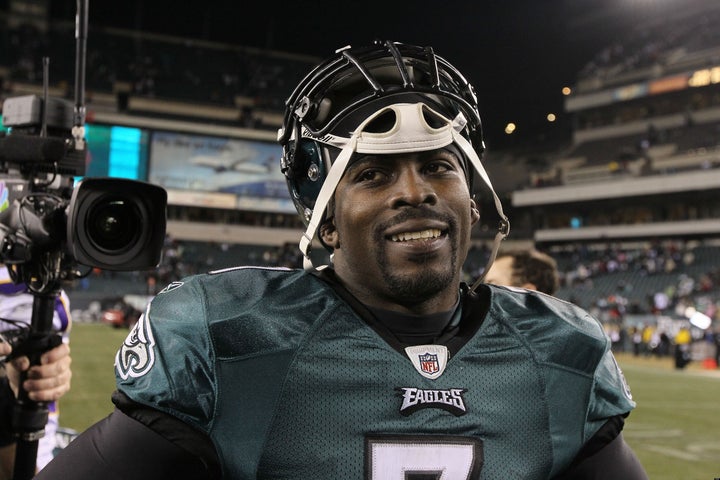 Dan Marino is not one of the greatest NFL quarterbacks of all-time.
Neither is Fran Tarkenton.
Jim Kelly certainly falls short.
Don't even think of uttering the name of Dan Fouts.
Warren Moon? You can't be serious.
Jim Krieg is just another obscure player whose name is barely even recognized outside the Pacific Northwest.
These outstanding slingers have their names brought up every Super Bowl, and always for the exact same reason.
They can and never should be considered a truly great NFL quarterback because no matter what they did in their careers, no matter how many touchdowns or highlight reels they may live on, they never notched the one accomplishment that insures legendary status.
They never won the Super Bowl.
So for those who swear by this theory, these exemplary slingers all stand on a somewhat lower pedestal than Joe Montana, Terry Bradshaw, Troy Aikman, Tom Brady and John Elway. Follow the logica and this theory must also dictate that Doug Williams, Jim McMahon, Mark Rypien, Brad Johnson and Drew Brees are all superior to those who have never been fitted for the ring.
After all, does not one inescapable conclusion lead to the next?
As in the case of so many other verbal exercises in sporting futility, the debate over achieving actual greatness as a QB in the NFL takes so many bad snaps its tough to consider anything of substance actually emerging from the rhetoric. So let's set this straight once and for all.
Losing or even being in a Super Bowl does not make an NFL quarterback any less of a legend. Being in and winning a Super Bowl surely does not automatically grant legendary status to a quarterback.
Hold those slings and arrows of outrageous discourse for a few more minutes. This will allow me to both explain the perfectly sensible logic behind my argument, and allow me more than enough time to warn the editors here to insure the seething criticism filter is in place for the "Comments" section.
Let's use the man who revolutionized the QB position with his running and passing skills as the lead example.
Fran Tarkenton, something of a ghost to those of you who believe the NFL is only about 30 years old, ranks as one of the true legendary players. Taking snaps at a time when defensive lineman were encouraged to rip the heads off pansy QB's and then have them mounted on the locker room wall, Tarkenton's over 47,000 passing yards is to this day a top 10 record. He held six NFL career records when he retired after the 1978 season. He was part of 3 Minnesota Vikings' teams that went to the large dance in a 4 year span.
In Super Bowl VIII, the vaunted Vikings "Purple People Eater" defense was touched for 2 touchdowns on the Miami Dolphins' first 2 possessions. 17-0 by the time Tarkenton was finally able to puncture one of the best defensive units in NFL history, and the terribly conservative play-calling of Bud Grant, three running plays from the 7 yard line, cost Minnesota any chance at victory.
Super Bowl IX against Pittsburgh featured near perfect defense on both sides of the football. The Steelers won 16-6 with a glad hand to Tarkenton's teammates, who couldn't hold onto the football if it was glued to their hands, (and likely was in the era of stick-em), an offensive line that failed on key plays, a kicker who botched a 39 yard attempt, and one of the worst ever blown calls by a zebra.
And in the XI version, again the Minnesota defense turned into a band of stiffs and let the Raiders roll up a 19-0 edge. Tarkenton, again forced to play from a deficit, was picked twice at key times. Sure, he made his mistakes. But in three Super Bowl games, Tarkenton did his job. Others failed.
And football is a team game. Despite all the histrionics and overblown platitudes, quarterbacks do not win games on their own. Ever. Not once.
They can only win if the entire team performs every single play, and especially in those instances where the difference is a Vince Lombardi Trophy or being forced to donate all that champagne to a local frat house.
Dan Marino's only Super Bowl, XIX against San Francisco, saw Miami with a lead in the first half and the game beginning to resemble what could be called one of the greatest games in NFL history. Marino and 49ers QB Joe Montana combined for over 800 passing yards. Wasted for Miami as 49ers boss Bill Walsh outcoached and out-maneuvered Don Shula in brilliant fashion. The Dolphins defense was cotton candy to Montana's bullets and was manhandled by the 49ers offensive line.
Marino never saw another Super Bowl in his 17 professional seasons. All his fault? Hardly.
Miami failed miserably in giving him a balanced offense with a running game. It was Marino on every play, every season. Remember, no QB wins a Super Bowl by himself. Without all the tools, Marino was doomed.
Jim Kelly did his part in taking the the Buffalo Bills to four, count 'em, four consecutive Super Bowls. Don't even try to count historic efforts and career records. In Buffalo the name "Scott Norwood" is the equivalent of what "Bill Buckner" was in Boston.
Let us not dwell merely on those who never won the Super Bowl. What about those who did just once? Are they greater QBs than the ones mentioned here?
Doug Williams? One Super Bowl appearance. One victory. A mediocre career featuring an under .500 record in Washington, both regular season and playoffs. Right place at the right time. He certainly delivered when called upon, but was never called upon again.
Mark Rypien has a ring for Super Bowl XXVI not because of his stellar career, rather for the dominating team (there's that word again) engineered by Joe Gibbs.
Few in Tampa Bay think of Brad Johnson for the blowout win over Oakland in Super Bowl XXXVII. That was Tony Dungy's team. One season, one time. The next season Johnson was ticketed for the land of relative obscurity.
Take absolutely nothing away from these athletes. They earned their ring and the notation to be called a "Super Bowl Champion".
But tag them with any form of the word "great", as it pertains to playing in the NFL? Not even close.
The argument spouting that a QB can "never be considered truly great unless he wins the Super Bowl" is not only foolish, it's insulting to these players I've mentioned and many more. To even start the debate with that opinion exhibits a lack of knowledge about football, team sports, and what it takes to win that borders on coma stage.
The answer to this debate is there for anyone to see. All you have to do is look.
And understand what it takes to be a true and complete legend.
Winning is great. Winning does not necessarily make one great.
Popular in the Community