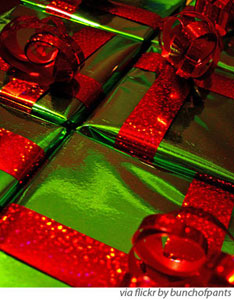 If there's one thing I learned from growing up with an excessively Type A mother, it's that organization is the key to success. Whether it's packing for vacation or shopping for, well anything, if you organize your itemized list properly, everything is easier. My mother's preferred method is an MS Excel spreadsheet with a printed copy in her back pocket, but I have an alternate suggestion.
Taking tips from the General of OCD Organization, the first step is to make a list of people you need to buy gifts for. Whether you choose to do this on a sticky note, napkin, or spreadsheet is entirely up to you. Most gift recipients will fit into one of two ranks - inner circle or outer circle - or for our purposes, fellow troops and allies. Your fellow troops will include immediate family members, significant others, roommates, best friends and those who you tend to spend a little more on for the holidays. You'll find your allies in neighbors, friends, teachers and other family members like aunts, uncles and cousins.
Budgets vary from one person to the next, but setting a spending bracket for each group with exceptions along the way, will keep you from derailing the mission. Now the tricky part - choosing the gifts! Like any good wooden toy soldier, you'll want to consider each person's likes, dislikes, and weaknesses (kitten calendars anyone?). Once you have your strategy together, consider the gift suggestions below to avoid wrapping any grenade gifts this year.
Outfitting Your Outfit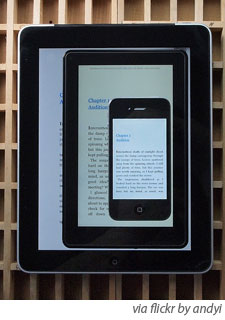 After completing the roll call and determining spending limits for those closest to you, it's time to outfit your outfit with gifts they'll love.
Tech Toys often grace the lists of those who are closest to us. To keep yourself out of the boring bunker, choose tech items that have earned their stars from reviewers such as CNET, Engadget and Wired. Tablets are hotter than ever and top tablet picks include the omnipresent iPad2 and the new Kindle Fire as selected for the CNET 2011 Holiday Gift Guide as well as pulling rank on Bestcovery.com's best tablet list. Other items that are sure to score big points with most audiences (PC-preferrers aside) include MacBooks, the iPod Touch and Apple TV.
Once you've conquered the long lines and online bidding wars over tech products, take a break and move over to the stylish people on your list. If you have multiple fashion forward friends, consider checking out Macy's Gift Guide. With categories like "for her, for him, for teens" and subcategories in each, you can narrow down the possibility pool quite considerably. For jewelry lovers, do something different this year and consider companies with a social backbone such as Thirty One Bits, who sells handmade jewelry purchased at a fair price from women in Uganda. Or check out Ten Thousand Villages, an online Fair Trade Retailer that sells handcrafted items that come with their own story like the Ethereal Beauty Necklace.
For those in your platoon with tailored tastes, it doesn't hurt to stay a straight course. For example, consider a customized jersey like those offered on the NFL Shop for people who follow a specific college or professional sports team. You'll also want to look at retailers like L.L.Bean, REI and Bass Pro Shop for the outdoorsy and camo loving types. My favorite L.L.Bean item is their Wicked Good Moccasins - they look ridiculous, but will keep toes toasty wherever you are, and that's always cool. Though it's easy to get caught up in sports and outdoorsy interests, don't forget about the people in your life who enjoy spending the holidays washed in the warm, flickering glow of a brand new video game. Top picks for this season include Uncharted 3: Drake's Deception for PS3, The Legend of Zelda: Skyward Sword for Wii, Batman: Arkham City for Xbox 360 and Just Dance 3 for Wii. Both Uncharted 3 and Zelda were awarded a perfect 10/10 from IGN.com, while Arkham City and Just Dance 3 earned a 9.5 and 8, respectively.
Though they say you should keep your friends close and your enemies closer, when you're doing holiday shopping, keep your initial gift ideas close, but the interests of your troops closer.
Fortify Your Allies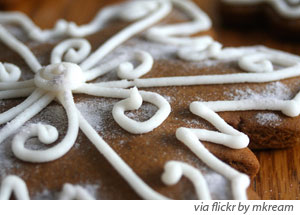 The likelihood of you handing out new iPods and tablets to your neighbors and children's teachers is low, but if that's your plan you've certainly embraced the generosity of the holiday season. If that's not you, consider gifts that serve as a little holiday pick me up for those you rely on throughout the year.
Cherished and cheerful is the way you want your allies to feel and is a great inspiration for holiday shopping. Look for holiday decorations that are fun, but easy to store (we don't all have endless attic space) like Pier 1 Imports' ceramic snowmen. Or choose a nice bottle of wine or their favorite liquor and gift it with a festive bottle stopper like those sold on Etsy or the Crystal Flower Bottle Stopper from Pottery Barn. If you want to inspire year-round cheer, consider commissioning a personal print and framing it. You can use a stock photo site like stock.xchng or select a photo of your own and have it printed and delivered to you by Kodak. Then select an interesting frame like the repurposed layered wood frames on UncommonGoods.com.
If there is one thing that's suited for everyone, it's tasty treats. When amping up the offerings from your mess hall to another's, there are a few things to consider. If you've decided to whip up a batch of something yummy in your kitchen, does the person have any food allergies? You'll also need to figure out how to package them, so they look and taste good. For cookie recipes, see what the Food Network, Martha Stewart and Allrecipes.com have to offer. Then deliver them on a festively-colored plastic party platter, or wrapped creatively. If you don't know a rolling pin from a pastry wheel, consider ordering your tasty treats from Harry and David's.
Last, but not least, offer some personalized peace. For those with hardworking hands and feet, consider assembling a manicure or pedicure kit. Include nail files, nail clippers, hand or foot cream and for ladies a fun nail polish color with an equally fun name from OPI. Or pair a basic manicure kit like Ulta's Implement Set with an inexpensive pair of slippers. Continuing with the relaxation theme, consider one of Penguin's vintage hardcover classics and Lush Cosmetic's holiday themed, shaped, and scented seasonal products. Consider pairing any of these ideas, or a personal peace ensemble of your own with a sweet-smelling, clean-burning, top-selling soy candle like WoodWick's Twinkling Spice Holiday Candle.
When your shopping is finished, and the last bow tied or gift bag stuffed, be sure to salute your pretty pile and pat yourself on the back for a job well done. There may not be a medal at the end of this one, but there are sure to be plenty of smiling faces reflected in foil wrapping paper as their eyes fall on the perfect present you've chosen for them.

Calling all HuffPost superfans!
Sign up for membership to become a founding member and help shape HuffPost's next chapter