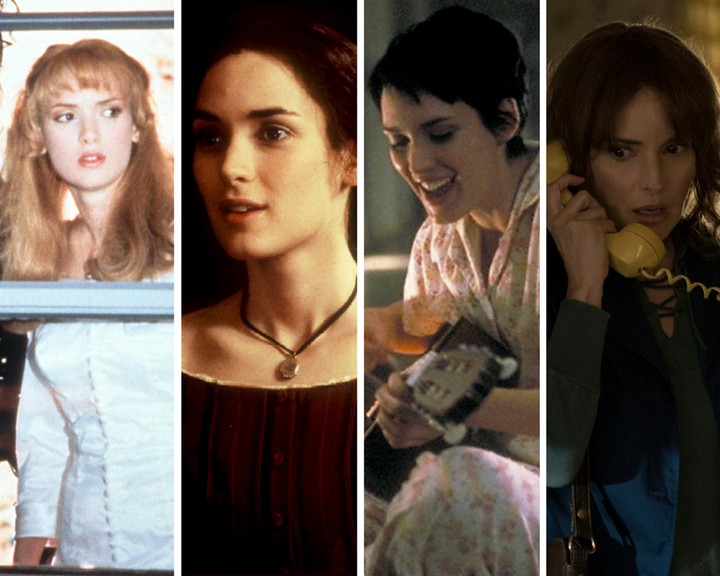 It would be cheap to say that we're in the midst of a Winona Ryder renaissance. A glance at her IMDb page proves that, despite a hiatus after her shoplifting incident in the early 2000s, Ryder has not gone anywhere. Now 44, she's just stuck in the limbo to which Hollywood subjects its female stars. Ryder isn't the young, trendy ingenue on the market, and she's only just now aging into so-called "mom" roles ― and even those, by her own account, are spotty: "I get sent a lot of scripts where you're just the mom," Ryder recently told The New York Times. "'C'mon, kids!' And you think, could I do something with this? Is there a way to make this interesting? But in the end you think, no."
At last, she's landed herself a fine mom role in "Stranger Things," the new Netflix miniseries about the search for a science-fiction-obsessed 12-year-old boy who mysteriously disappears. Set in 1980s Indiana, "Stranger Things" is what might happen if Steven Spielberg, Stephen King and John Carpenter had a TV baby. Ryder is dynamic, channeling a mother's most primal instincts in her character's quest to find her son. For someone who has often played outsiders, or characters sympathetic to outsiders, Ryder is right at home. Which reminds us: She has been at home in so many great movies over the years. Even in her lesser films, Ryder consistently turns in standout work. So here's a handful of performances that you should revisit ― and, yes, some of your favorites, like "Beetlejuice" and "Reality Bites," didn't make the cut. They're great too! But this, in our eyes, for now, is the ultimate Ryder catalog. 
REAL LIFE. REAL NEWS. REAL VOICES.
Help us tell more of the stories that matter from voices that too often remain unheard.
BEFORE YOU GO
PHOTO GALLERY
Best Movies of 2016 So Far