David Harbour, who plays Jim Hopper on the Netflix series, addressed the country's political unrest while his award-winning co-stars, including a perplexed but joyous Winona Ryder, cheered him on.
"In light of all that is going on in the world today, it's difficult to celebrate the already celebrated 'Stranger Things,'" Harbour said before picking up the pace. "But this award from you, who take your craft seriously, and earnestly believe, like me, that great acting can change the world, is a call to arms for our fellow craftsmen and women to go deeper and, through our art, to battle against fear, self-centeredness and exclusivity of our predominately narcissistic culture and through our craft to cultivate a more empathetic and understanding society by revealing intimate truths that serve as a forceful reminder to folks that when they feel broken and afraid and tired, they are not alone. We are united in that we are all human beings and we all together on this horrible, painful, joyous, exciting, and mysterious ride that is being alive."
The speech was so electrifying that Ryder, the audience and all of us viewers at home didn't know what to think, feel or say.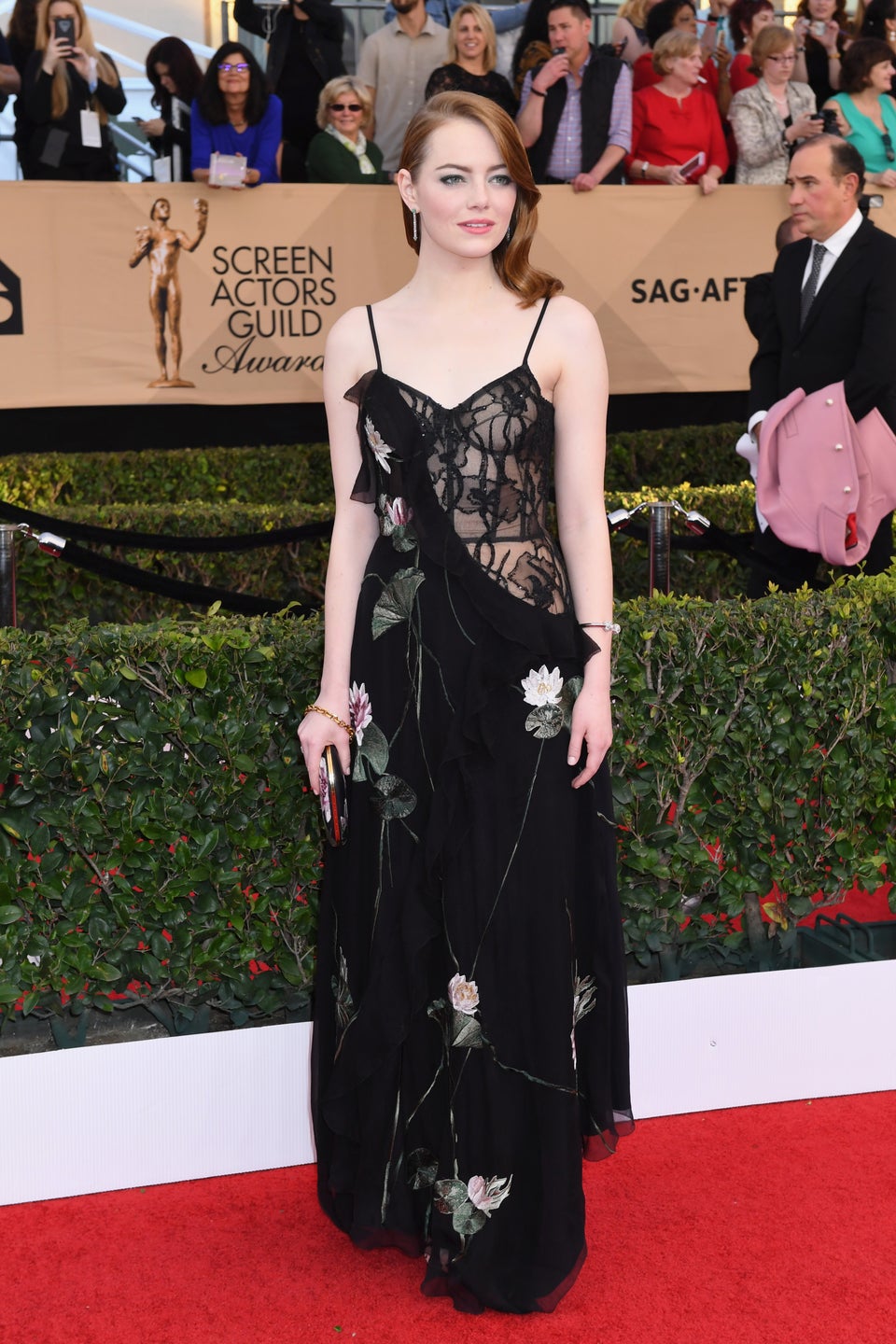 SAG Awards Red Carpet