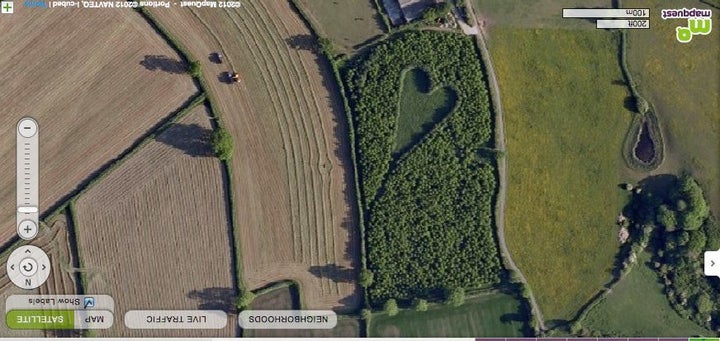 If a picture is worth a thousand words, how many love letters is that, especially if the picture in question is made up of 6,000 oak trees? We haven't the slightest idea, but as this touching memorial to love is visible even by satellite, we'd say "to the moon and back."
After the sudden death of Janet, his beloved wife of 33 years, Winston Howes, a British farmer, wanted a space to remember her. So in a flash of inspiration, he planted 6,000 oak trees in a nearby field, carefully planting them in the shape of a heart.
That was 17 years ago, and though Howes never intended to publicize his secret garden, the Telegraph reports a hot-air balloonist chanced upon the arboreal delight last week and took a couple of pictures.
"I have my own balloon and am quite a regular flyer -- but this was the most amazing sight I have ever seen from the sky," said Andy Collett, the pilot, of his discovery to the paper. "It was a perfect heart hidden away from view - you would not know it was there... You can just imagine the love story."
The base of the heart points to Wotton Hill, Winston's wife's hometown. Reached for comment by the Daily Mail, he said, "I sometimes go down there, just to sit and think about things. It is a lovely and lasting tribute to her which will be here for years."
His tribute also features a tall hedge around the heart's perimeter and daffodils in the middle which bloom each spring, adds the Sun.
Now that's a love letter.
PHOTOS of Winston's heart-shaped tribute: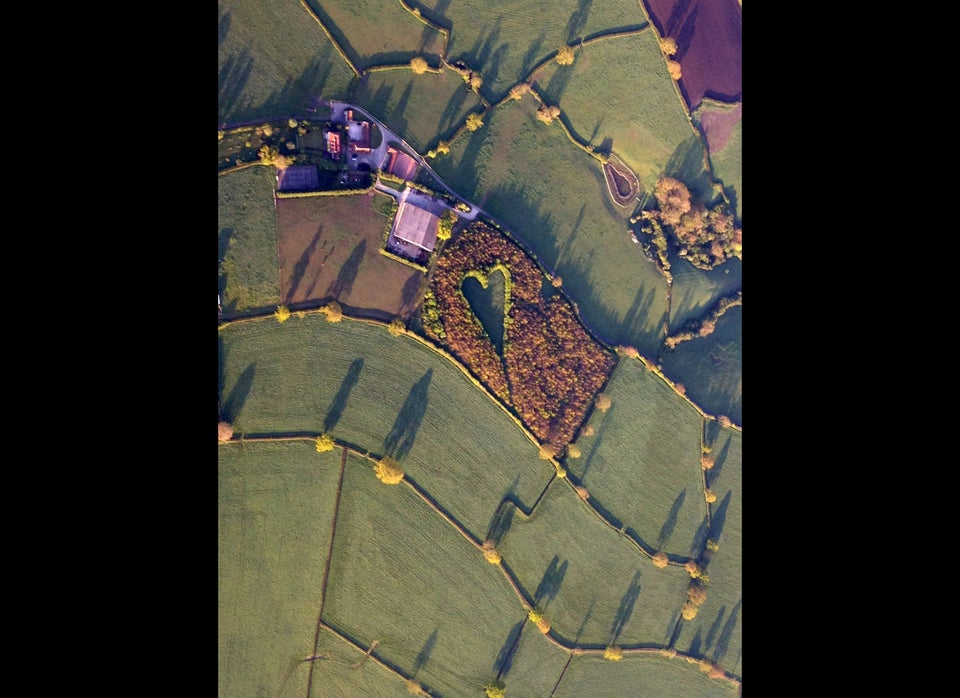 Giant Heart Formed With 6000 Oak Trees
Popular in the Community