When the temperature dips below freezing and the snow starts to fall, it's tempting to spend a lazy Saturday or Sunday (or both!) curled up under the covers. But it is possible to enjoy a relaxing weekend at home and still squeeze in some physical activity, even if a trip to the gym is out of the question.
In the slideshow below, we've rounded up some common wintertime activities that happen to have the additional benefit of burning a few calories at the same time. Just don't overdo it on the hot chocolate!
All calorie counts are estimates based on a 150-pound person, and will vary with intensity, body composition and weight.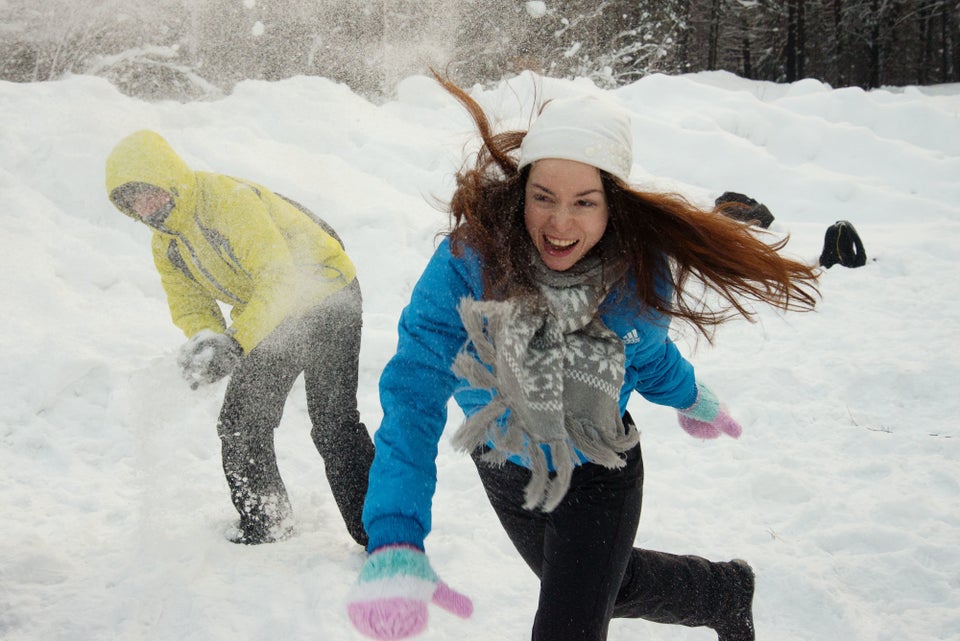 Winter Activities That Burn Calories