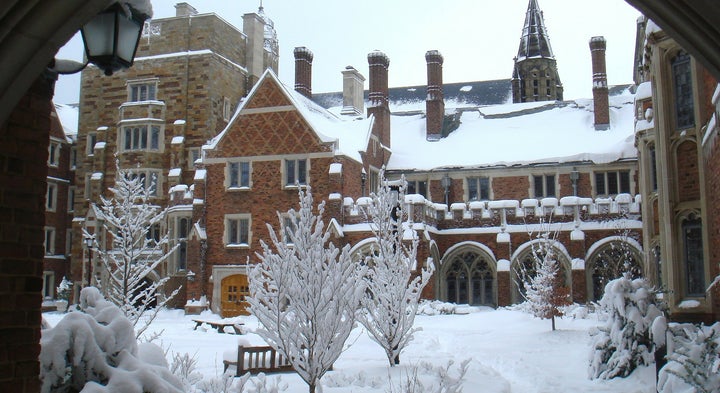 As a junior in high school, you know time is counting down until you apply to college, and every minute counts—including your winter break!
Each year, we work with juniors preparing for their college applications, and common questions arise about classes, extracurricular activities, and summer plans. However, many students and families overlook the winter break, which often includes two, if not three, weeks of time off from school.
If you are behind on your college preparations or looking for another edge to get ahead of the competition, there are many options that can be completed in these few weeks to help you stand out. Remember, colleges want to see how you are continuing to learn during your free time, particularly in a field of study or a career of interest.
If you are a high school junior, here are a few ideas for this winter break:
Volunteer. Colleges want to see how you made an impact on your local community. You may work with a non-profit organization during the holidays in an area you are passionate about.
Shadow experience. Colleges seek to accept students who have an array of non-academic experiences. You may shadow at a local business or organization to learn important career skills and insights in a field of interest.
Read. Many colleges ask about recent books and articles that you have read. You may read books, research publications, articles, or news sources on an academic or career area of interest.
Research. Not only does personal research look great for college, but it also may lead to a stronger letter of recommendation! If you have a question you want to explore, you may ask a teacher to mentor a research project over the winter break.
Innovate. Colleges look for creativity, and some even ask about a problem you plan to solve in your future. During the time off of school, you may brainstorm ideas to solve a community or global problem or to invent something new.
Plan. All students should use the time off to plan for college. During the days off, you may work with peers, family, friends, and community members to brainstorm ideas to make the most of your remaining months before you apply to college.
Some of the above ideas may seem challenging or intimidating to pursue. However, it is important to remember that is never hurts to ask! You may ask teachers, counselors, family, and community members about any local, nearby opportunities that you can explore during your two or more weeks off from school.
By taking these steps, you may fill a few more sections of your colleges' activity lists, you may add to your resume, you may improve your letters of recommendation, and above all, you may strengthen your strategy to college. As you can see, there are many things you can accomplish in just a few weeks!
You may learn more about the admissions process by reading our blog.
Chase Staub is affiliated with The Ivy Dean, Inc., an independent college admissions consulting firm.
Support HuffPost
The Stakes Have Never Been Higher
Related
Popular in the Community