As the temperatures drop across the nation, women everywhere are standing in their closets wondering what to wear. Can you really wear white after Labor Day? Are tights appropriate with this dress? Is flannel still in style?
I'm smart enough to know when it's time to call for help and this winter I reached out to celebrity stylist, Joey Tierney for advice on what's trending this season.
Tierney has styled some of the biggest names in Hollywood such as Brittney Spears, Kristen Bell, Justin Timberlake and even Paris & Nicky Hilton. Many of her clients have ended up on "Best Dressed" lists so you can bet I'm sending her tip list to Santa.
So how is she styling her clients this winter? Read on....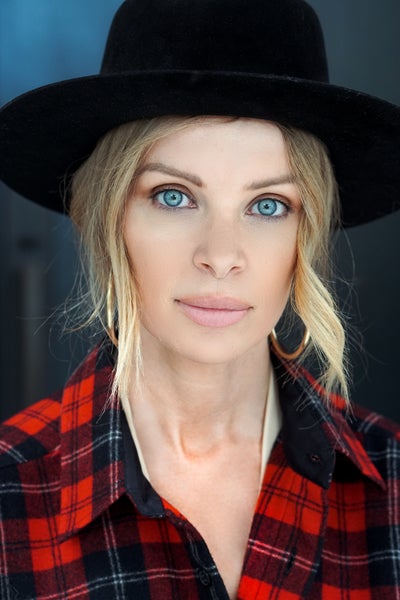 HATSHats set the tone to a look. I live in my Filu hat. Also, a good hat can save any bad hair day! Wardrobe credits -- Hat: Cordoba by Filu hats; Shirt: Saint Laurent; Jewelry: Shylee Rose, 18k oversized hoop earrings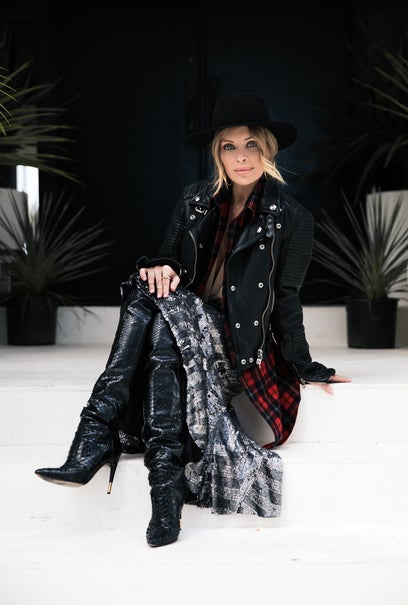 MIXING IT UPI love mixing unexpected fabrics together, like sequin and flannel. You can reinvent looks in your closet by mixing it all up and having fun! Wardrobe credits -- Filu hat; Simone Kidd bodysuit; Dries Van Noten sequin mini skirt; Tom Ford over-the-knee boots; Saint Laurent boyfriend flannel; Burberry leather Moto jacket.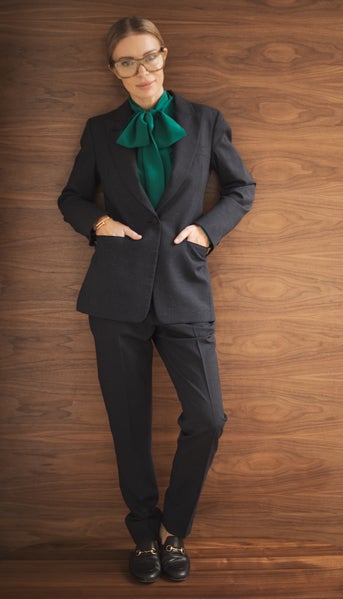 SUITSLadies are suiting up this this season and it's all about plaid and houndstooth. Wear your suit as a set or cape your blazer over a Wolford bodysuit with your favorite pair of vintage Levi's.
Wardrobe credits -- Martin Margiela navy peak lapelle plaid suit; Gucci glasses; Gucci slides; Gucci blouse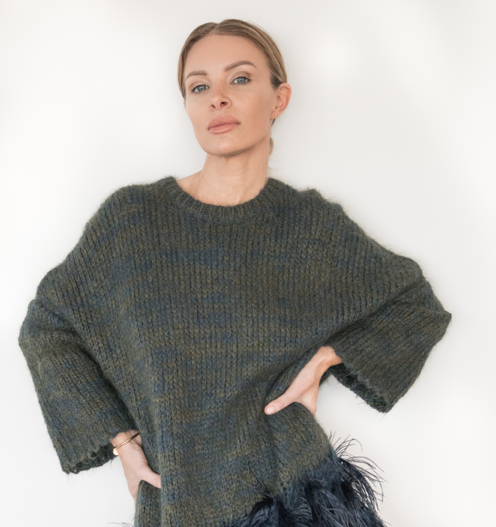 CASHMERE SWEATERHaving a cozy over sized cashmere sweater is a MUST! What's great about cashmere is that you can hand wash if you are traveling so it's a perfect travel piece. Wardrobe credits -- Gianvito Rossi: velvet over the knee boots; Dries Van Noten cashmere sweater; Cartier Juste un clou bracelet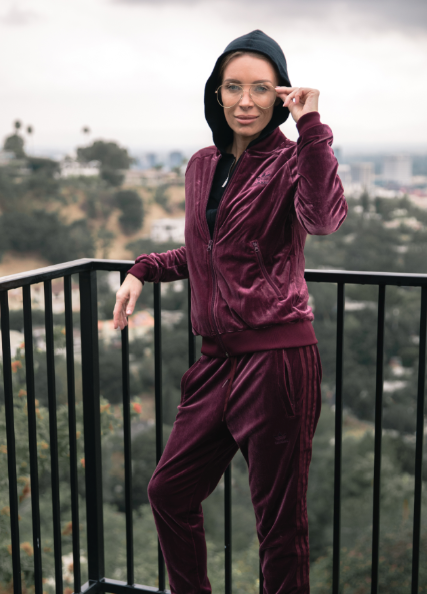 TRACK SUITSTracksuits are a timeless staple for any fashionista and are an absolute essential this season as they seem to be having a major comeback !
Wardrobe credits -- Adidas velvet tracksuit; Francesco Russo heels; Lucien Pellat-Finet hoodie; Privé glasses, The Philanthropist frameMake sure to follow Tierney for more great fashion advice and look for her upcoming bodysuit collection Simone Kidd Fall/Winter 2018 debuting next Spring!
Related
Popular in the Community