"What is that on your head?" my boyfriend asked.
Running back into my apartment, I was just a few steps away from revealing to the world what I normally hide under my favorite black beanie: a satin hair bonnet.
Less "Little House on the Prairie" and more sophisticated shower cap, the bonnet is a beauty staple among many women of color. Usually worn at bedtime, it helps my thick curls stay shiny and prevents split-ends. However, protecting my hair isn't something I'm only interested in doing while sleeping, especially when I'm covered up in wool hats and scarves that can quickly turn my look into something resembling Gumby's.
In dire need of a winter hair care refresher, I tapped Avon Global Stylist Adviser Tippi Shorter, Philip Kingsley Hair Clinic trichologist Elizabeth Cunnane Phillips and HatSome founder Suzanne Ogunsanya to share their knowledge on dealing with hat hair, finding products that combat excessive dryness and choosing the best cold-weather hairdos.
Start the season with a fresh haircut
Rather than waiting until your hair is dry and damaged, Shorter recommends making an appointment with your stylist to create a look that's sleek instead of fussy, and be sure to get regular trims.
Condition, condition, condition!
We've heard this repeatedly from our hairdresser, but skipping this basic step can make a huge difference. In addition to using a shampoo packed with vitamins and moisturizing polymers, Shorter advises deep conditioning weekly with a leave-in like Advance Techniques Damage Repair 3D Rescue. When her hair begins to look lackluster and feel dry, Ogunsanya uses Kerastase Nutritive Masquintense every other week. Maximize your at-home treatment by applying product to hair and then covering with a shower cap. Leave on for 30 minutes before finishing with a blast of cool water.
Crack down on common beauty sins
Shorter cautions that women often make the mistake of not applying a daily moisturizer to your hair as you would your face or body. Also, cranking up the hot water in the shower is incredibly drying.
Save those extra dryer sheets
In winter, hair is more prone to static, so if you wake up with hair out to there, Shorter recommends smoothing a dryer sheet over your frizz.
Take time to read the label
The hair care market is flooded with products promising to revive your hair after just a few uses. However, you want to look beyond the flashy ads, says Shorter. Shea butter, coconut, olive, jojoba and castor oils are all ingredients that help add moisture.
Break bad hat habits
Hats can cause your scalp to sweat and become oily throughout the day, according to Philips. Plus, shoving your hair into a hat can result in a matted mess. Prevent tangles by gently brushing out knots and regularly cleansing hair if any buildup occurs.
Put it all up
Up-dos are great for keeping moisture locked into hair, says Shorter. Instead of reaching for the blow-dryer or flat iron, switch up your long, flowy hairstyle with a simple chignon or braided bun.
Shop the slideshow below for hair care products and satin-lined winter accessories that will keep your head damage-free and warm.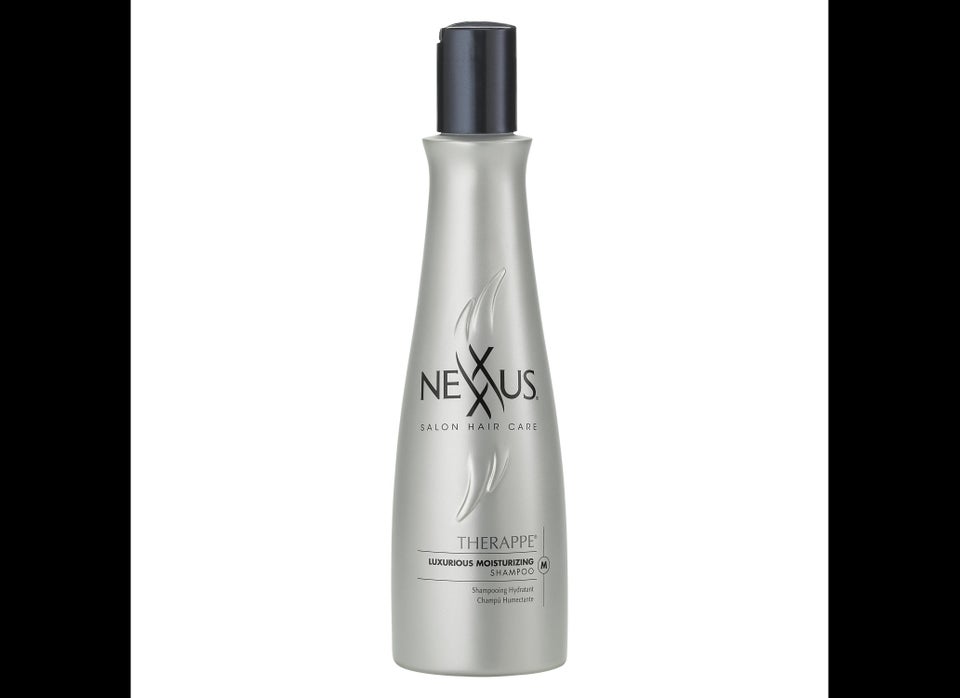 Satin-Lined Accessories and Winter Hair Care Products