If you want to let your inner direwolf out in the bedroom, we've found the perfect sex toy for you.
The "Game of Moans—Long Shaft" is an 11.5-inch replica of Jon Snow's Valyrian steel sword Longclaw. It even has a Stark direwolf at the very top of the sword, because attention to detail is everything.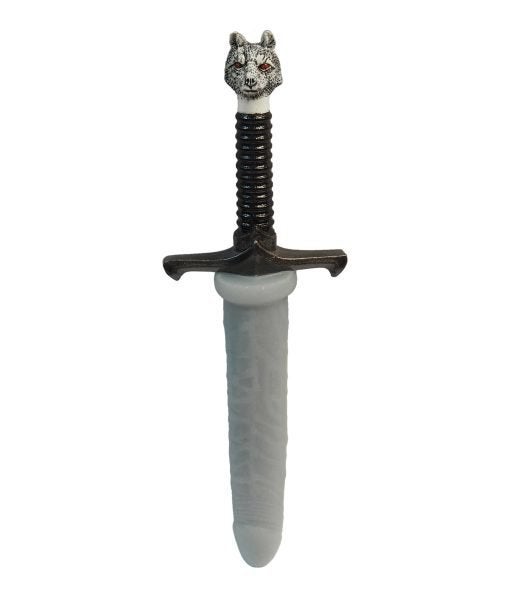 Have you been dreaming of a long, thick shaft? Than this dildo sword will fulfill your fantasy. You know nothin until you have experienced orgasmic sensations with this dildo sword. The sword's hilt also allows for maximum penetration and pleasure.
"Game of Thrones" fans on Twitter expressed a mixture of excitement and concern over the King in the North's fancy new R-rated sword:
Guys, don't get too hung up on the details. Just close your eyes and think of Snow and hopefully, winter won't be the only thing coming.