With the Winter Olympics in full swing, people around the world are tuning in to watch their favorite competitions.
Most viewers are familiar with popular events like figure skating and ice hockey. Bobsled is also well-known (shout-out to "Cool Runnings"), and curling seems to be a cult favorite.
But there are a few events that aren't so well-known. Looking back at discontinued events and demonstration sports throughout Winter Olympics history, there are even more. (Demonstration sports are showcases for promotional purposes. They're generally under consideration for inclusion in the regular Olympic program but often don't make the cut.)
We've compiled a list of Winter Olympic sports that aren't quite household names, at least to non-winter sports fanatics:
Skeleton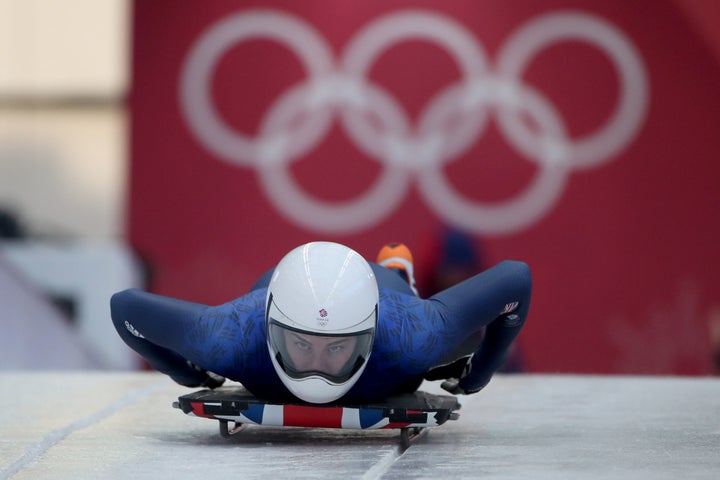 Skeleton is a winter sliding sport. Basically, it involves an athlete plummeting headfirst down a steep frozen track while lying on a very small sled. Sounds ... relaxing.
Skeleton racing dates back to the late 19th century. It appeared at the Winter Olympics in St. Moritz, Switzerland in 1928 and 1948 under the name cresta. It permanently joined the Olympic program in 2002.
Biathlon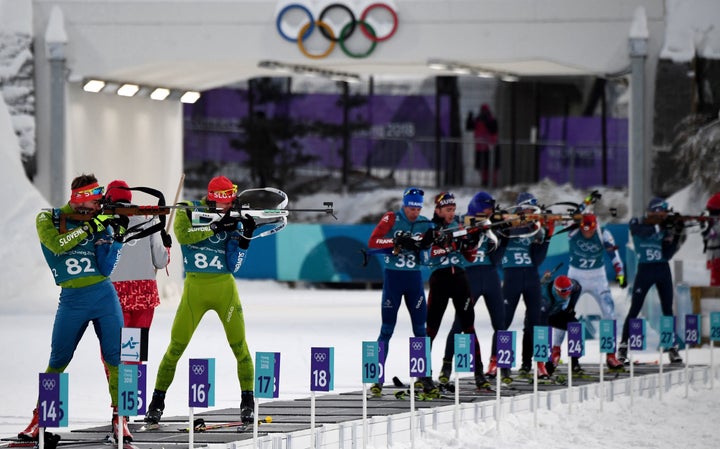 Biathlon is a combination of two very different events: cross-country skiing and rifle shooting. The sport supposedly grew out of survival practices in Scandinavia, where hunters skied through forests with rifles on their shoulders.
There have been biathlon-type events in that region since the 18th century, and the sport as we know it today officially joined the Olympic games in 1960 in Squaw Valley, California.
Skijoring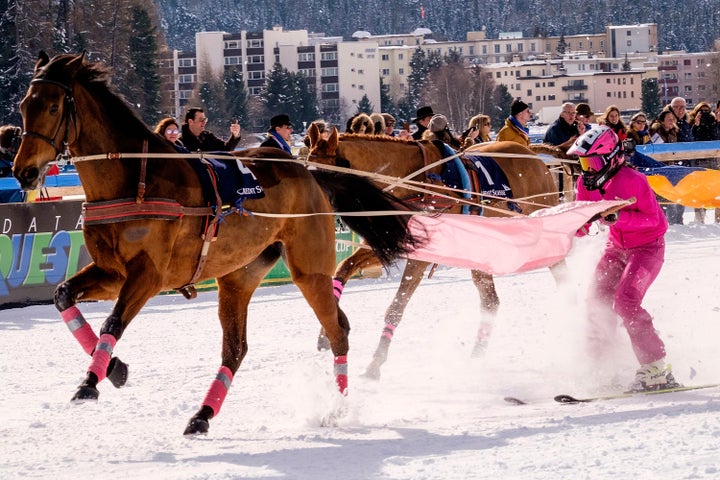 Skijoring involves skiing while being pulled by a horse or dog (or multiple dogs). Although there are no Olympic skijorers today, skijoring was included as a demonstration sport in the 1928 Winter Olympics in St. Moritz.
Ski Ballet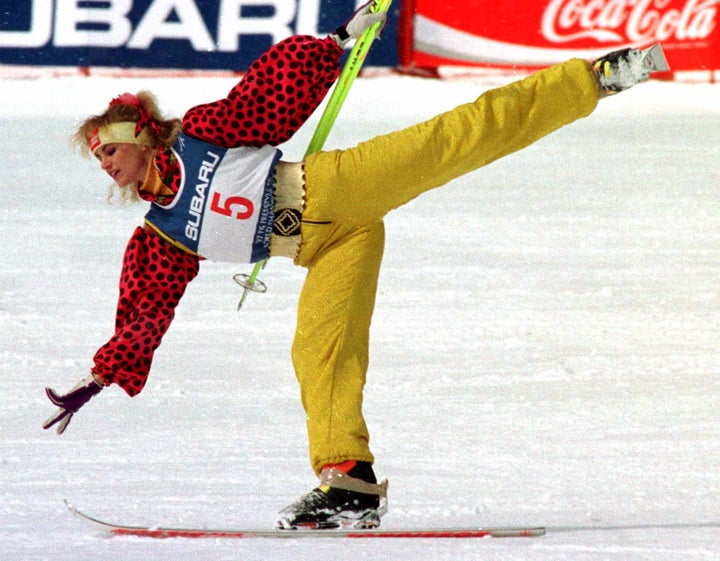 Also known as acroski, ski ballet is a freestyle skiing event that involves choreographed routines with flips, jumps and other moves on smooth slopes.
Ski ballet was a demonstration sport in the 1988 Winter Olympics in Calgary, Canada, and the 1992 games in Albertville, France.
Bandy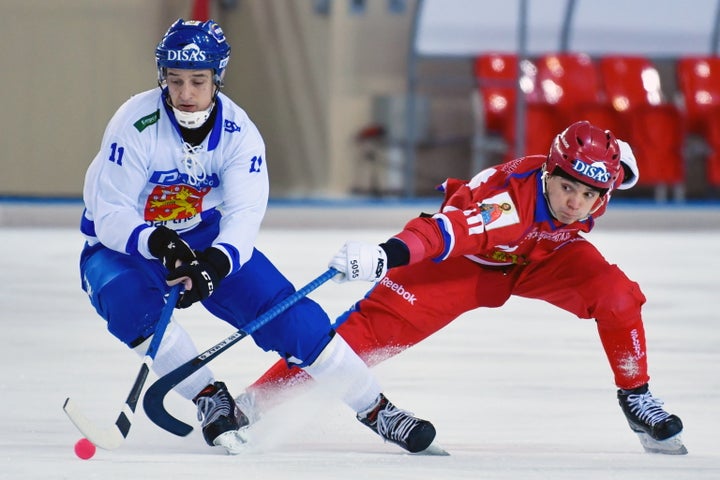 Bandy is very similar to ice hockey, but it involves a larger rink, a larger net, more players and a small ball rather than a puck. Bandy is more popular outside the U.S. and was a demonstration sport at the 1952 Winter Olympics in Oslo, Norway.
Super Giant Slalom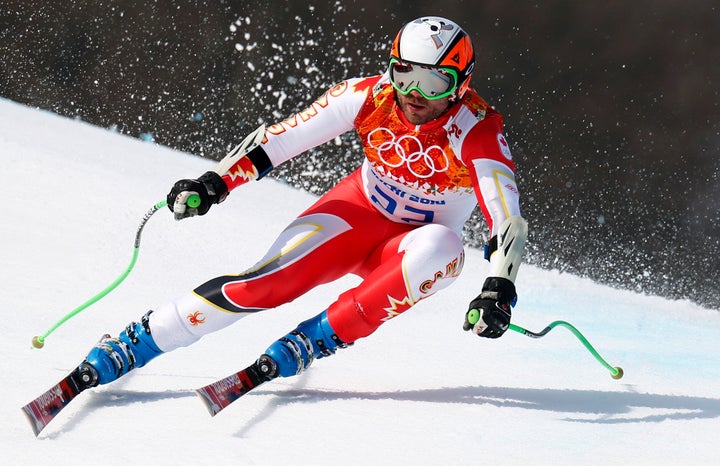 This alpine skiing event has been part of the Winter Olympic Games since 1998.
Super giant slalom, aka Super G, combines technical aspects of slalom and the speed racing aspects of downhill skiing.
Military Patrol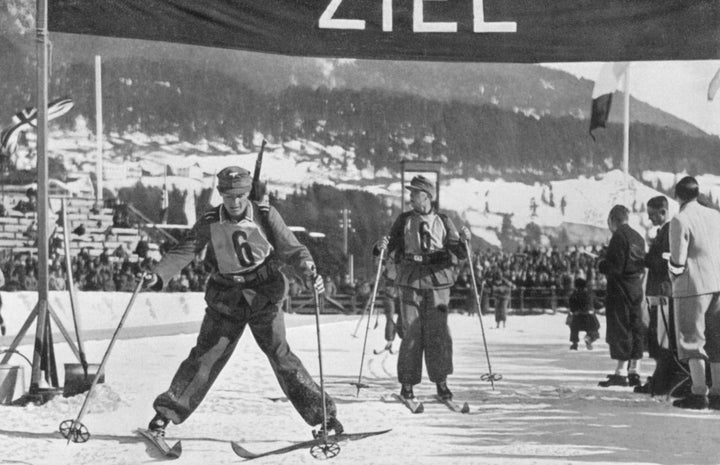 A precursor to biathlon, military patrol was an official sport at the 1924 Winter Olympics in Chamonix, France. Military patrol was a team sport involving cross-country skiing, rifle shooting and ski mountaineering.
It grew out of military exercises and was an Olympic demonstration sport in 1928, 1936 and 1948.
Speed Skiing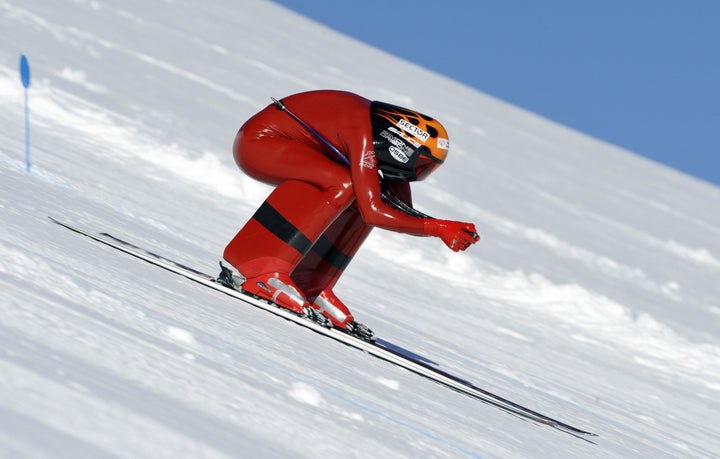 Speed skiing is about as terrifying as it sounds. Basically, it involves skiing straight down a mountain as fast as you can. The world record speed is 158.424 miles per hour, set by Ivan Origone in 2016.
Speed skiing was a demonstration sport at the 1992 Olympics, where Swiss speed skiier Nicolas Bochatay died during a practice run on the morning of the finals.
Ice Stock Sport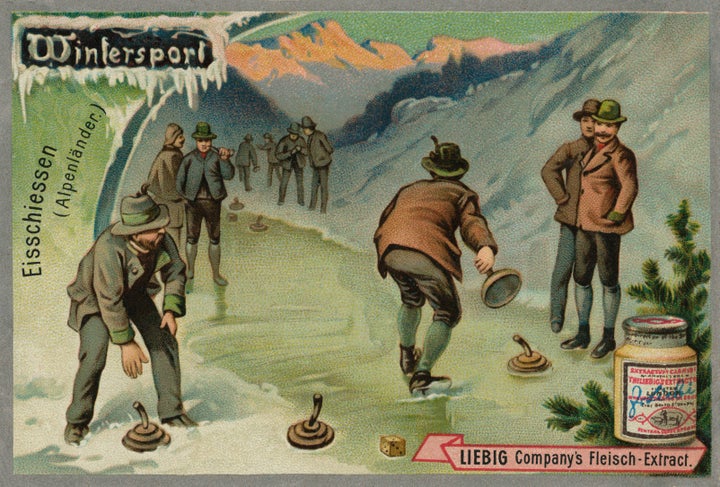 Ice stock sport is somewhat of a mix of curling and pétanque. Also known as "eisstocksport," or Bavarian curling, it was apparently a demonstration sport at the 1936 Olympics in Garmisch-Partenkirchen, Germany and the 1964 games in Innsbruck, Austria.
Sled Dog Racing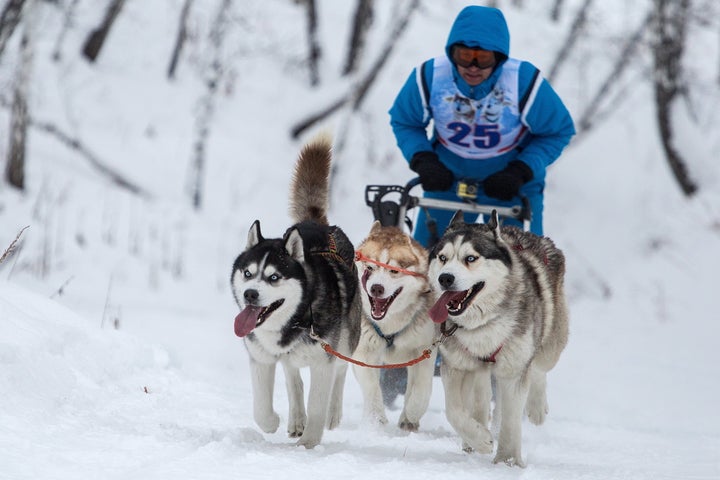 This sport is fairly well-known thanks to a number of movies featuring adorable huskies.
But most people don't know about its Olympic past. Sled dog racing was a demonstration sport at the 1932 Winter Olympics in Lake Placid, New York.
Winter Pentathlon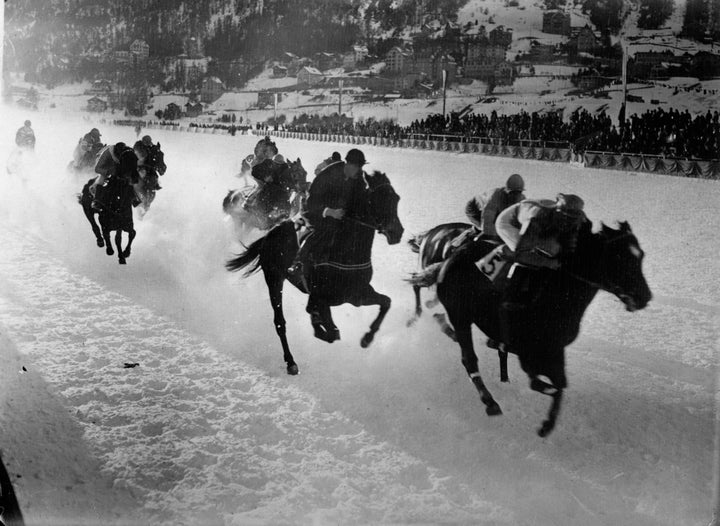 A winter pentathlon was one of the demonstration sports at the 1948 Winter Olympics. Like biathlon, it featured cross-country skiing and shooting, but it also added downhill skiing, fencing and horseback riding. Simple enough, right?
Honorable mention: Synchronized Skating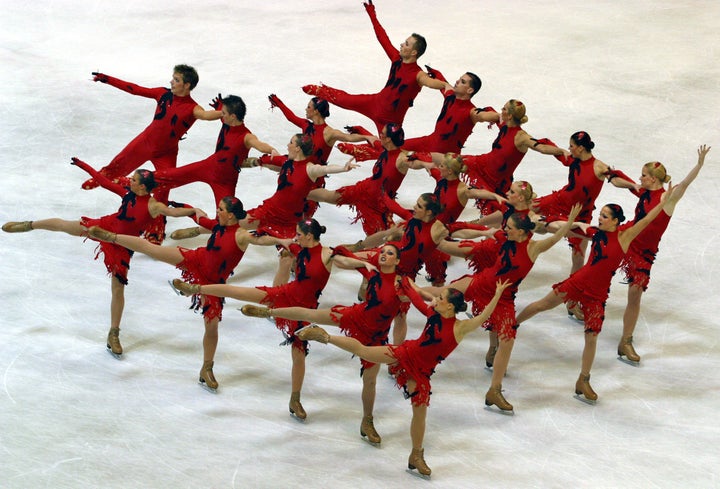 This one doesn't really count, but it seemed worth mentioning. Synchronized skating has never been part of the Olympic program, though advocates are trying to change that. Just look at that coordination!
Popular in the Community