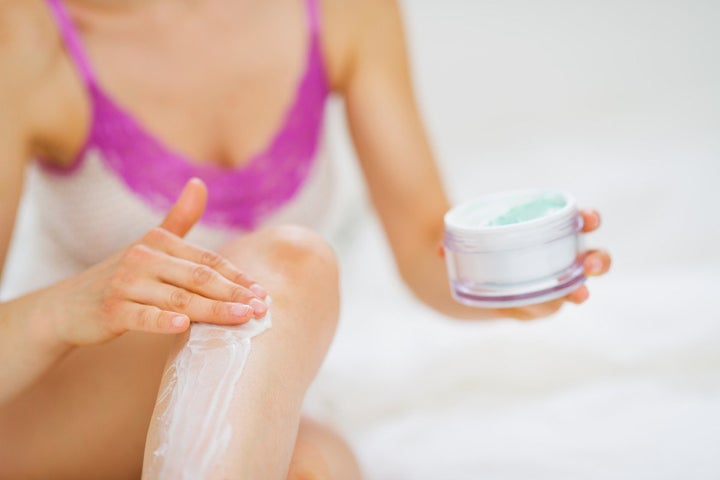 Baby, it's cold outside! The holidays may be over, but dry, itchy winter skin is still in full effect. With less moisture in the air, there is less moisture in our skin, and sadly, indoor heat can be just as dehydrating. If you're battling scaly skin, a dull complexion, ragged cuticles, or any other winter skin woes, check out my top tips to smooth and soothe.
For the face: Look for moisturizers containing natural humectants, ingredients that promote the retention of water in the skin. Hyaluronic acid, honey, and royal jelly are popular humectants used in skincare, as they not only hydrate but also attract moisture from the air and form a protective barrier so water can't escape.
For the body: Look for hydrating body cremes that draw on plant-based oils such as avocado oil, primrose oil, sesame oil, borage oil, or almond oil. These therapeutic oils are comprised of lighter, smaller molecules that sink into skin and hydrate longer than mineral oils (such as petroleum), which are thicker and don't fully absorb into skin.
For the hands: Since washing hands can be drying, use a moisturizing, oil-based bar soap, or cream-based, sulfate-free hand wash. Sulfates are foaming agents that create the lather you get from most detergents. Proper names you might recognize include sodium lauryl sulfate (SLS), sodium laureth sulfate (SLES), ammonium lauryl sulfate (ALS) and ammonium laureth sulfate (ALES). They're popular cleansing agents because they effectively dissolve oil on the surface of the skin; they cleanse so effectively, however, that they can also strip skin of the lipid (top) layer, causing irritation. Finally, keep a hand crème next to every sink to encourage frequent hydration.
From the inside out: Hydrate from within by drinking water throughout the day. Drinking water helps keep the body's digestive system functioning properly, expelling toxins, which can help keep skin look clear and glowing. A fruit-infused water will add some extra flavor as well as added nutrients. Citrus fruits are currently in season, so slice up a grapefruit or orange, place in a pitcher filled with water, and let sit in the fridge for as little as an hour to overnight. The longer you leave it there, the stronger the fruit flavor, and the more likely you might be to stay sipping.
For the mind: Citrus can also be used in aromatherapy to help get you through winter's shorter days and dark nights. Orange essential oil has been shown to reduce anxiety and improve mood, so try adding a few drops to a warm bath or unscented body lotion. You can find pure essential oils online or in your health food store.
What are your biggest skin care challenges this season?
Related