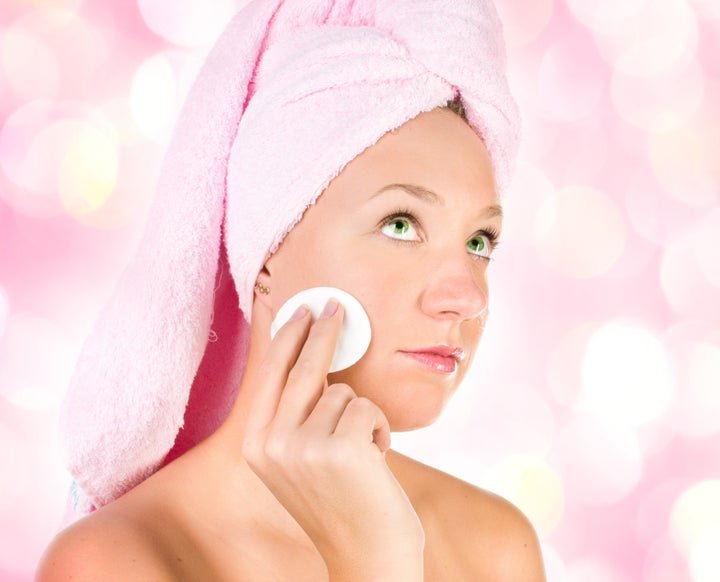 Summer sun and fun can take a toll on skin, leaving it parched, congested and damaged. The stress of travel, changes in diet and routine, and prolonged exposure to air conditioning, sun and chemicals can wreak havoc on your skin. While sunscreen is great for protecting skin from harmful UV rays, it can clog your pores and deposit toxic chemicals, leaving your pores congested and unable to absorb or expel (see references below).
Fall is the time to take a deep breath and clean up our act. It is imperative to prepare skin for the harsh winter, to make sure it survives looking luscious, hydrated and healthy. Detoxing is the key to preparing your skin to stay healthy and beautiful all winter.
Pores are the gateway to the skin, and skin is a gateway to our bloodstream. When pores are congested and suffocated, it is virtually impossible for them to absorb the actives of your usual skin care products. If your pores are clogged, not only are they unable to properly absorb any skin care you may use, they cannot expel the toxins and oils they have been processing. This can aggravate preexisting conditions such as rosacea or acne or make oily skin oilier, dry skin drier and accelerate aging.
With fall comes cooler weather and decreased humidity. The transition of seasons brings many changes to our daily lives that affect our skin. I've highlighted some of the most important changes below and included tips on how to protect your skin.
Cooler and drier temperatures and exposure to constant heat fireplaces and cold, wind, and rain are harsh on skin. Changing your skin care regimen to keep up with these seasonal changes is key. What worked in the warmer, humid months is not what your skin needs now. Learn to layer. Use body oil rich in EFA such as avocado under your lotion (try putting it on in the shower after soaping). Use face oil under your face cream.
Use cream-based or gentle exfoliates such as finely-ground sunflower seeds, almonds or quinoa flour (easy to make at home!) to remove the dead skin cells instead of harsher drying and irritating ones.
Fall weather and lack of humidity can dehydrate skin. Use a serum with hyaluronic acid, which forms a barrier on the skin, moisturizes and makes skin appear smoother or moisturizers with lipids or essential fatty acids found in avocado oil or evening primrose oil to hydrate skin and repair damage from harsh chemicals and over-washing.
4. Skin and wardrobe color changes
Change up your makeup. Foundation colors and your overall color palette need to change with the seasons. Make sure to keep up with the seasonal colors and not get stuck in the makeup rut. You can still be yourself and add a little pop to your look. Subtleness is key. This fall and winter color is in. Try a vibrant color like purple or green as a liner on the top of your lid for fun color with out feeling overdone.
5. Don't forget your lips
Mix a little olive oil with sugar and gently scrub it on your lips to keep them exfoliated. Stay away from lip balms that contain petroleum products, chemicals and artificial flavors. Look for balms that are high in shea butter, avocado oil, apricot oil and coconut butter.
6. Basic musts that become harder
Some things still stay the same. We need enough water for hydration (take up sipping herbal tea during the cooler months), proper nutrition (switch your summer salads to braised dark leafy green such as kale, spinach and chard), get adequate "down time" (fall brings on back to school, holidays... make sure to take time for yourself) sleep, exercise and joy to both look and feel healthy.
7. The sun is still a factor
Remember you can still damage your skin from the sun even during fall and winter. So wear a hat that protects your face, limit your sun exposure or wear a natural sunscreen when you go out.
8. The cooler months can bring on the blues
Happiness is key to beauty. As the days shorten and the weather cools, incidences of both cabin fever and depression rise. A little fresh air goes a long way! Take a brisk walk, open the window, sit outside and sip some tea. Have a room with full spectrum light bulbs, invite friends over, read a good book, take time to meditate or try something new. Beautiful skin goes beyond what we eat, how much sleep we get and what products we use. The way we are feeling does show up on our face. Think about the glow of someone in love versus how someone looks when they are stressed or troubled. Reducing stress, and increasing laughter and joy help maintain a youthful glow.
I have devised a simple five-step program you can make at home that will unclog your pores and remove toxins, leaving you chemical-free, happy, healthy and functioning skin, so you can both absorb all the actives in your skin care and expel toxins so they don't build up in your pores.

Step 1 -- Detox Cleanser
1 teaspoon organic apple cider vinegar
2 teaspoons apple juice
¼ teaspoon honey
¼ teaspoon soymilk
½ teaspoon Quina flour
Mix all ingredients in food processer.
1 teaspoon organic apple cider vinegar
3 teaspoons of roobois tea
1 teaspoon aloe vera juice
½ teaspoon of burdock root tea
½ teaspoon white tea
Step 4 -- Detox Moisturizer
1 teaspoon kaolin clay
1/8 teaspoon activated charcoal
Mix with one part apple cider vinegar and four parts water to make a thin paste.