 Snow, rain and sleet are falling in parts of the Northeast as a nor'easter sweeps up parts of the coast.
The storm system, which is being dubbed "Winter Storm Athena" by The Weather Channel, is expected to bring wind gusts over 35 mph and up to 6 inches of snow. Coastal flooding is also possible, as the storm affects areas still recovering from Hurricane Sandy, the Baltimore Sun notes.
The station says it named the storm due to its expected impact from Wednesday into Thursday morning in Pennsylvania, New York and New Jersey. However, the National Weather Service (NWS) says it's staying clear of giving the storm a name.
TWC HAS NAMED THE NOR'EASTER "ATHENA.." THE NWS DOES NOT USE NAME WINTER STORMS IN OUR PRODUCTS. PLEASE REFRAIN FROM USING THE TERM ATHENA IN ANY OF OUR PRODUCTS.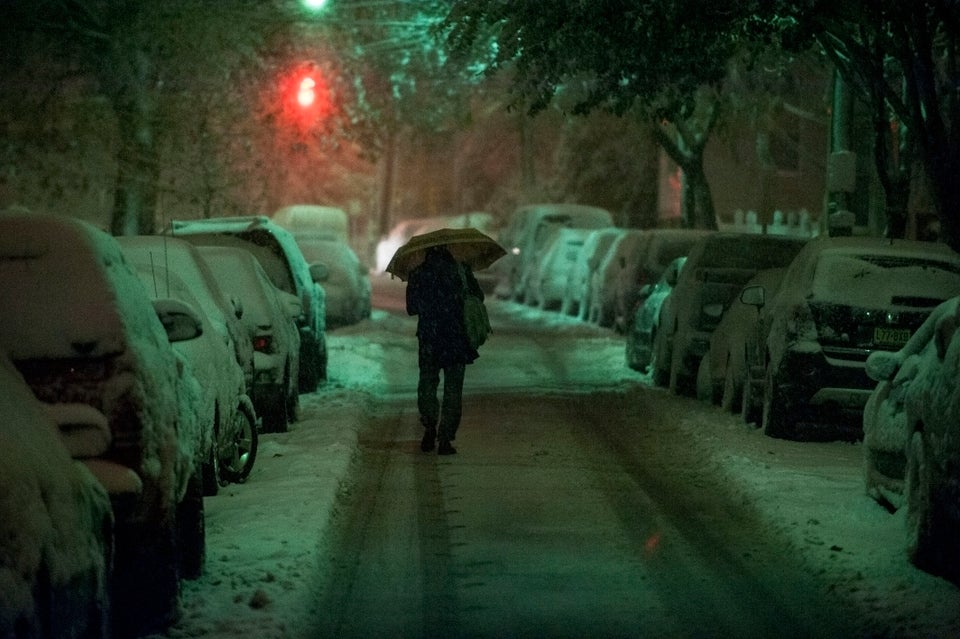 Noreaster Slams East Coast
Popular in the Community