Glengary, West Virginia received the heaviest accumulation, with 42 inches of snow falling from Friday through Sunday. Per The Weather Channel, Jonas set the record for being the single biggest snowstorm in at least six locations: In Allentown, Pennsylvania, 31.9 inches fell; the Baltimore-Washington International Airport saw 29.2 inches; Harrisburg, Pennsylvania, received 30.2 inches; New York's LaGuardia airport saw 27.9 inches; and 30.5 inches fell at JFK airport.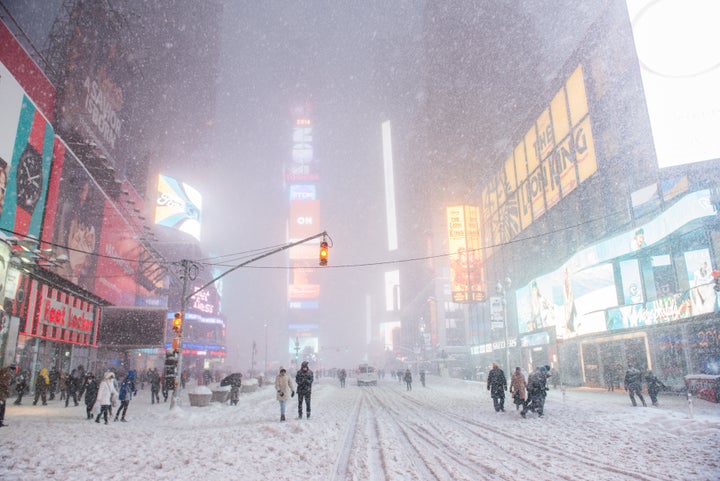 Washington, D.C.'s Reagan National Airport reported 17.8 inches of snow, New York's Central Park saw 26.8 inches (0.1 inch short of the record), and 22.4 inches dropped in Philadelphia.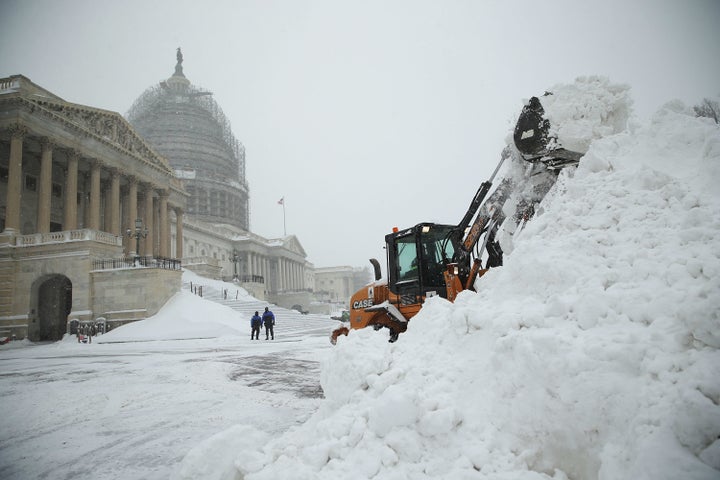 In addition to snowfall, hundreds of thousands of people had to contend with power outages, as strong winds and ice accumulation brought down electric lines.
According to the Associated Press, more than 150,000 homes and businesses were without power in North Carolina, and upwards of 90,000 people had no power in New Jersey for some time on Saturday.
Residents in Cape May said the flooding there was worse than during Hurricane Sandy, which inundated the East Coast in 2012.
"I have more water now than then," Cape May restaurant owner Keith Laudeman told the Jersey Tribune. "I knew we'd get something, but nothing like this. I'm marking this in my book as one of the worst I've ever seen."
While coastal Delaware escaped much of the worst flooding, Dewey Beach reported wind gusts of 75 miles per hour, according to The Washington Post. Photos shared by residents online show heavy erosion, with cliffs of sand where the shoreline was one much more gradual.
Some, however -- including a giant panda at the Smithsonian National Zoo in Washington -- didn't seem to mind the snow:
What's next, and more importantly, how should you prepare?
According to The Weather Channel, there's a slight chance of precipitation for the southeast, the mid-Atlantic and the northeastern United States later this week. Nothing approaching Jonas levels, but something to be aware of.
With that in mind, here's a friendly, post-storm to-do list:
-- Be a good neighbor. Check in on your neighbors and make sure they're doing OK.
-- Shovel everything, and if you live in an area that experienced heavy snowfall, and have a low-sloped roof, you may need to shovel off your roof, too. Of course, practice common sense here. If you can't shovel your own roof safely, call a professional.
-- Watch out for icicles! If you can do so safely, clear those from your roof, too.
-- Did we miss something? Tell us in the comments.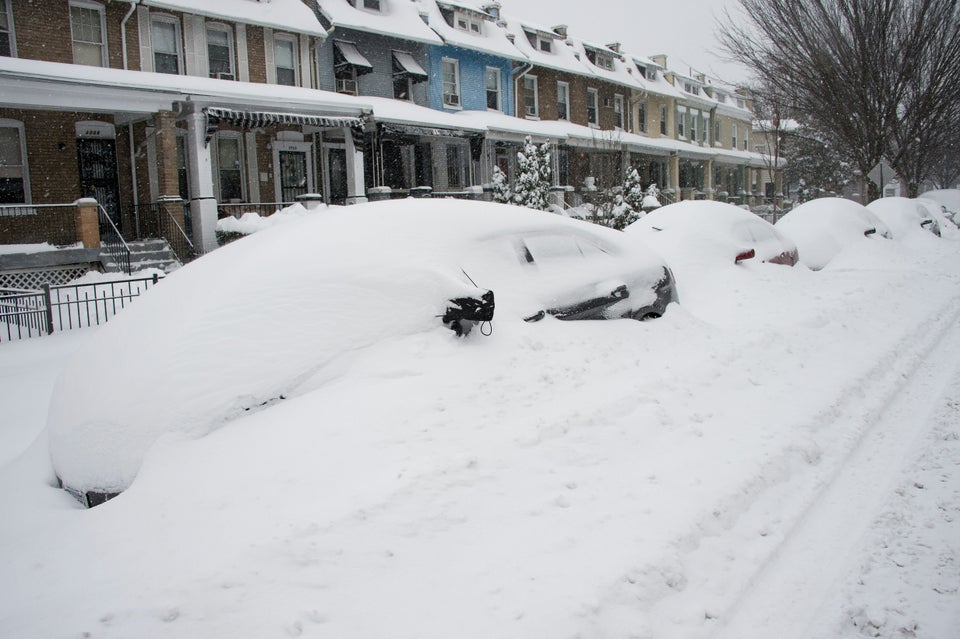 Winter Storm Jonas
Popular in the Community