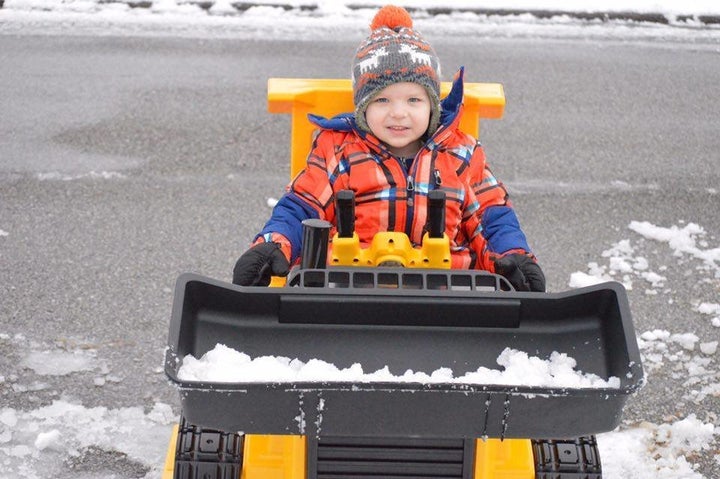 Carrie Curry's 3-year-old son, Sam, sure knows how to lend a hand. When snow from Winter Storm Jonas covered the family's hometown of Kingston, Tennessee last week, Sam wasted no time taking care of business.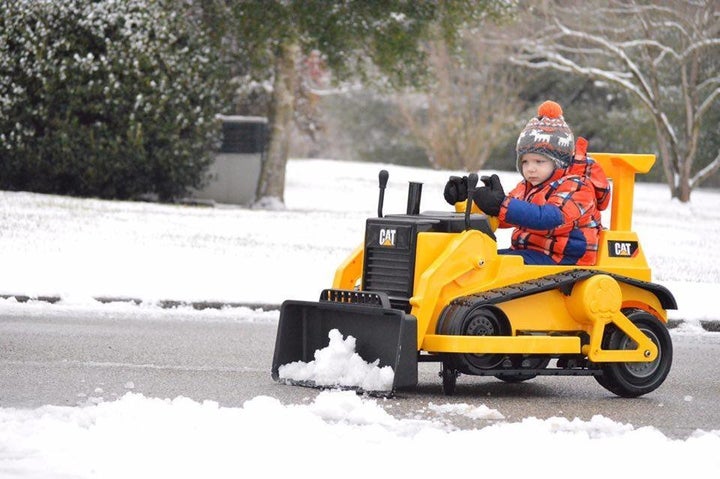 Sam had a bulldozer-themed birthday party in December and was beyond thrilled to get an actual toy kid-sized bulldozer as a birthday gift from his grandparents, Curry told The Huffington Post.
"That's what he wanted for his birthday, a bulldozer," Curry told HuffPost. "He was so happy and he was just beaming from ear to ear."
After weeks of cruising around his snow-less neighborhood, Jonas gave the boy a chance to really put his new toy to work.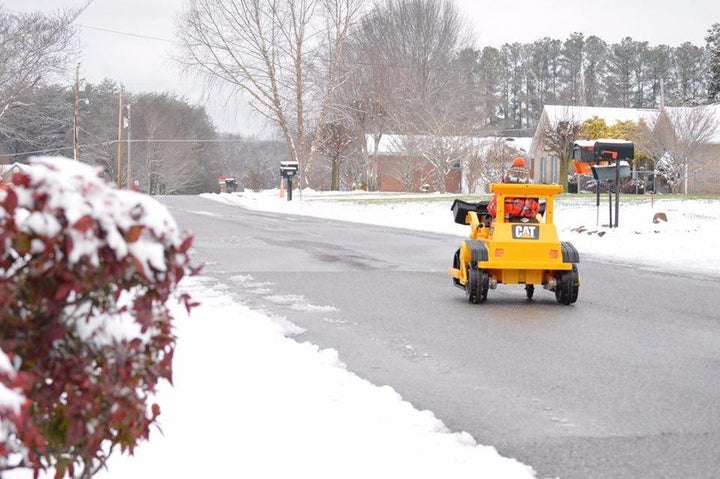 Sam was out and about in his snowy neighborhood on his bulldozer as his parents and 4-year-old sister, Charlie Ann, followed behind him. He even cleared the driveways belonging to his neighbors, who asked him to help out in fun.
"People were asking him to plow their driveways, he was so excited," Curry said. "He believed he was helping the whole community out."
But perhaps Sam's biggest accomplishment came when he had the opportunity to join city workers and sit in a real-life bulldozer that plowed through his neighborhood on Saturday, after news spread around town of his efforts.
Carrie told HuffPost that Sam was "stunned" when city officials and employees then gifted him with a street sign with his name on it.