Winter is at its peak and trends and styles follow suit. Royal blues are making their mark this season while more stationary and jewelry trends appear. Snacks and sweets make the winter even better and new gadgets prove to be some of the most innovative pieces of technology yet.
Banana Republic's crepe shirtdress in dreamy royal and monogram gold dress are two of the most iconic pieces one can wear this winter. With their rich hues, classy look, and silky fabrics, the wearer feels like true royalty. Pair the dresses with a city necklace from the Samantha Faye Collection (I recommend San Francisco or New York) and a pair of simple heels or flats to get the complete look. Top it all off with Tory Burch's roll-on perfume in holiday cracker packaging.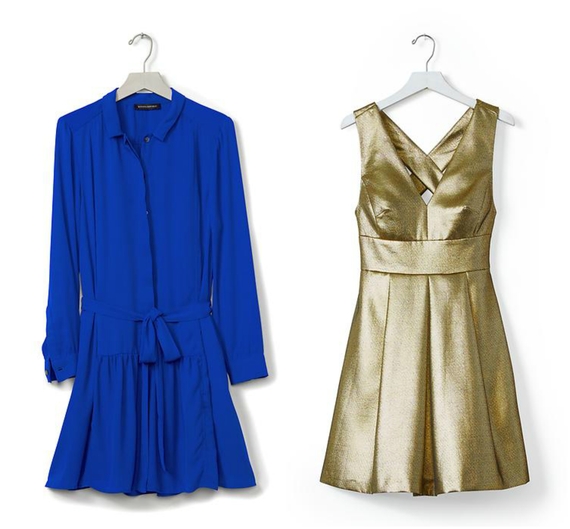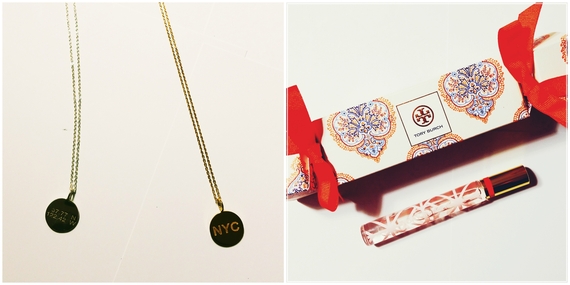 Ban.do makes a return this season as well with the I Did My Best notebook, Los Angeles patch (by Tuesday Bassen), and California Love (art by Ann Shen). The notebook is perfect for documenting a stroke of inspiration, while the patch and art print are reminders of the warm California sun. IceyDesigns (created by Hafsah Faizal) boasts a wide range of designs that are perfect for any writer or bibliophile. With colorful covers and eye catching designs, notebooks and pencils prove to be a key factor of motivation for the writer and reader this winter. And while writing, make sure to light one of Diptyque's unique candles.

On the technology side appears the Rowkin Mini, a single wireless earbud operated via Bluetooth. When connected to a device, the earbud plays high quality audio, allowing the wearer to go about their daily routine without worrying about the messiness caused by wires. Once the power is drained, the user can plug it back into the little charging port and use it again when it's back at one hundred percent.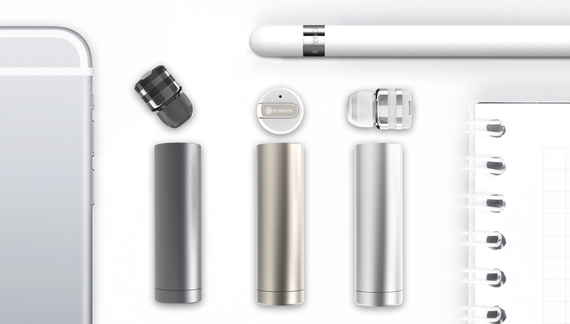 If you have a sweet-tooth, Treatsie and Sugarfina provide delectable sweets in a vast variety. With Treatsie's monthly subscription box, one can try gourmet and artisan sweets and chocolates--surely, a sweets lover will find their favorite new treat is from the company. Treatsie is also perfect as a gift if the recipient is always looking for something sweet to eat. Sugarfina, on the other hand, carries a variety of candies and chocolates from all around the world. Sent to the customer in a beautifully packaged box, the sweets from this company prove to be both diverse and worldly.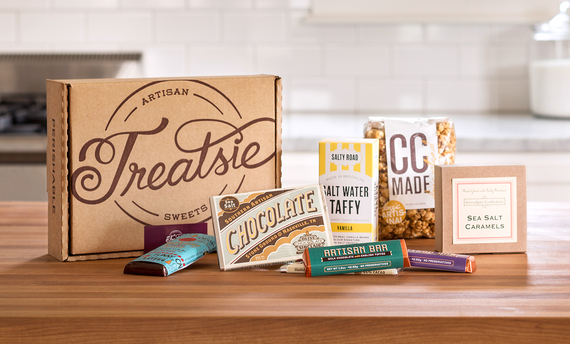 The OwlCrate and Appraising Pages' Bookish Box are both perfect for book-lovers. Also subscription boxes, both come with a variety of products that bibliophiles will enjoy. OwlCrate's box contains one book and various bookish items that fit the monthly theme, while The Bookish Box contains 3-5 bookish items such as jewelry, candle wax, hand-crafted bookmarks, and a tee-shirt suitable for the month's theme. On the other hand, Jordan Jones' Packed Party boxes are a match for those who want to celebrate a little. For the birthday girl comes the Birthday Beb box, complete with a little note reminding the recipient that it only takes one to party. Additional boxes include Yay, You! and Thanks (x Million) boxes, among others, beanies, and jewelry.

You may want to bundle up in blankets this winter, but with the styles, trends, and devices this season, you'll feel nothing but warmth and the urge to be productive and creative.