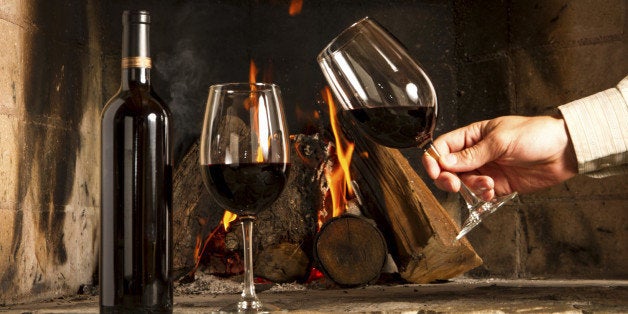 It's freezing outside, snow is falling, the wind is whipping, and the sun is non-existent. Yes, it's winter. These chilly gray days call for wines that are a little more filling, a little more complex to compliment mother nature, but also the richer, heartier foods of the season.
Warm up and get cozy with my best picks for winter wines.
SAVED Red
A bold Zinfandel-dominant blend that carries ripe berry flavor. Not to mention that the beautiful bottle by artist Scott Campbell evokes good luck and love. Perfect paired with a crisp Manchego cheese and herbed rosemary crackers.
$25.

Clos du Bois Cabernet Sauvignon
With its ruby red color and complex aromas of cherry, toasted oak, bittersweet chocolate, and flavors of dark berry, it is a most perfect wine to drink while ordering take-out and binge watching all those new shows.
$12.99

SIMI Sonoma County Pinot Noir
Bursting with bright notes of sour cherry and cranberry, plum, and ginger, this fruit-forward and well-balanced wine pairs perfectly with rustic dishes like beef bourguignon, veal scallopini, or a wild mushroom and leek risotto.
$23.99

Woodbridge by Robert Mondavi Cabernet Sauvignon
Aromas of juicy plums marry with notes of herb and rich cedar in the elegant and complex wine. Deep flavors of blackberry and tobacco give this wine excellent balance, with oak aging adding a toasty, caramelized quality.
It goes perfectly with a big platter of barbecued ribs, pastas with hearty sauces,or sharp cheeses.
$6.99

Dusted Valley 2012 Petite Sirah
This Washington State wine is flowing with notes of licorice, hints of vanilla, chewy black plum and blueberry. It's a big lush wine from the start all the way through the finish, making it perfect for a fireside glass, or two. Pairs well with lamb tagging or classic pulled pork.
$42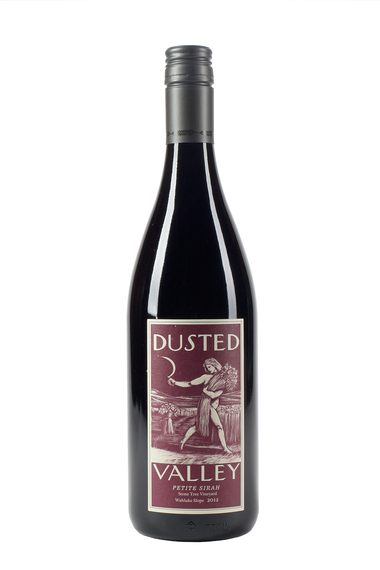 Garcia + Schwaderer Sauvignon Blanc
Splendidly citrus, with a tropical sweetness and touch of honey, this wine hailing from Casablanca Valley in Chile's coastal region is perfect for gray winter days adding a bright note of sunshine.
Focused and powerful, it pairs well with oysters, strong cheeses, and roast chicken.
$17.98

St. Michael Eppan Pinot Bianco
Medium-rich wine that has fruit and orchard notes of tangy green apple. Nice with pizzas and arugula salad with with grapefruit sections and shaved fennel. This versatile Italian wine is great for that Friday night pizza party.
$13

Maison Louis Jadot Cote d'or Burgundies Puligny-Montrachet
A long name I know, but a superb winter wine with distinctive fresh fruit and vanilla aromas. Firm and deep, with a lingering finish, it pairs nicely with rich cheeses, figs, and Asian food.
$64
William Hill Bench Blend Chardonnay
Creamy and rich, with noted of baked apple and honey, this wine form Napa Valley is well structured, stylish, and long. Perfect for a snowy night reading a book by the fire.
$30