Roger Bean's marvelous "Winter Wonderettes" at Musical Theatre West plays but nine times and it's so funny, so touching, and, especially now, so season-appropriate, that for nine reasons it must be seen.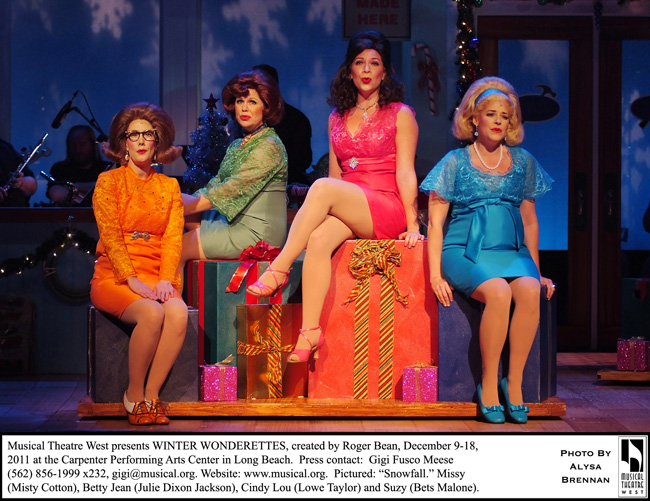 This rollicking, joyous production picks up from where MTW's prior production of The Marvelous Wonderettes left off. A little older but still teenage-rambunctious and giddy, the girls - Misty Cotton (Missy Miller), Julie Dixon Jackson (Betty Jean Reynolds), Bets Malone (a preggers Suzy Simpson), and Lowe Taylor (Cindy Lou Huffington) provide entertainment for Harper's Hardware Holiday Party ("Ha Ha Ho!"), Betty Jean's current (or so we think) place of employment. It continues to parody Donna Reed (or, as time goes by, is it Shelly Farabes?) goody good attitudes of a more innocent and insular era.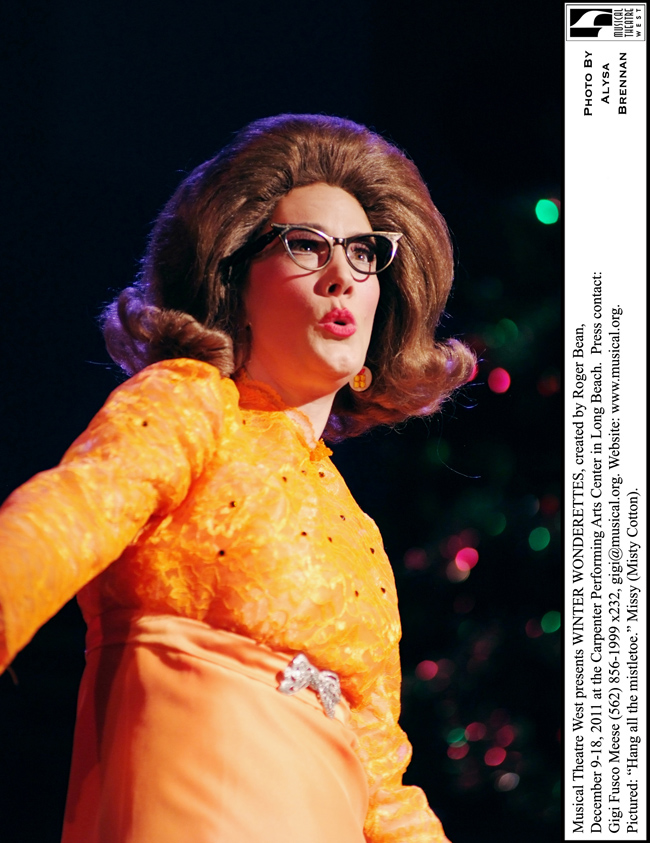 The first, second, and third reasons are for the original costumes (Bobby Pearce), orchestrations (Brian Baker and Daniel Thomas), and choreography (John Vaughan), each of which bring this holiday story, a perfect example of "Murphy's Law's" -- anything that can go wrong with a company Christmas party, will, to life.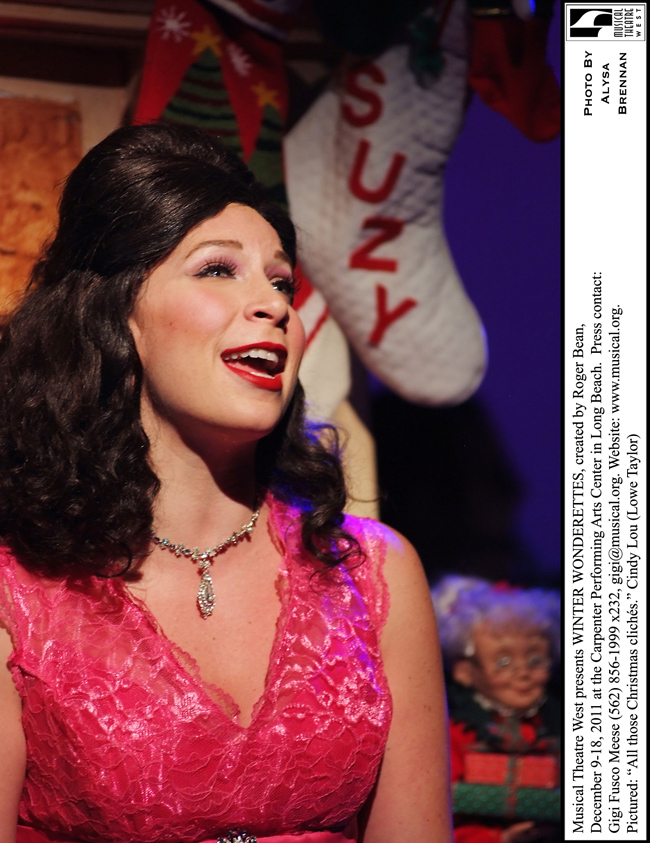 Fourth, for Bean's direction, which is not just energetic and spirited but also pulls off the almost-impossible task of making mishaps (Santa's AWOL, there's some pouting which makes for great comedy) seem delightfully oops-a-daisy unscripted.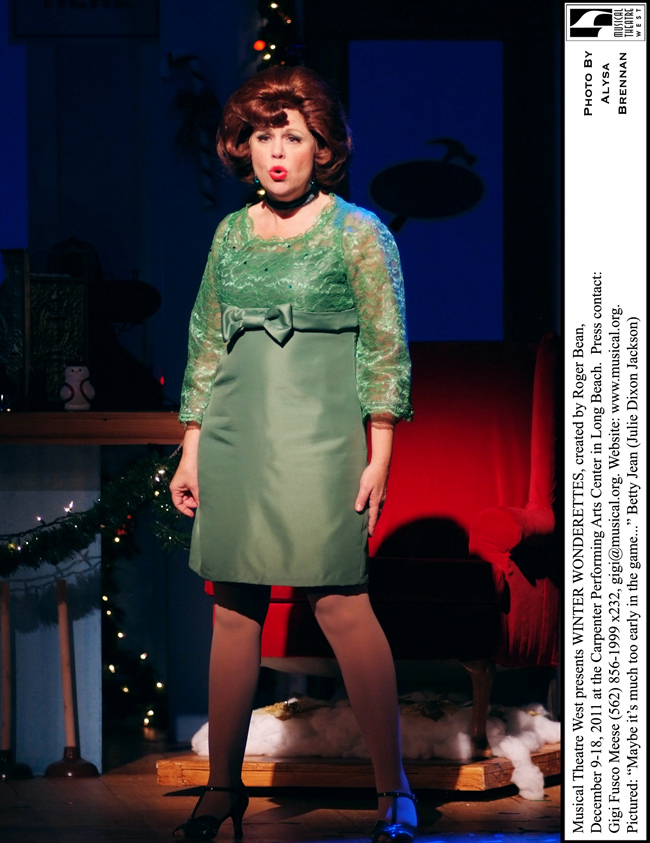 Fifth, sixth, seventh, and eighth, for the performances of Miller, Jackson, Malone and Taylor, whose vocal and, especially, comic prowess turn the evening into a romp of innocent good fun against a backdrop of major world events (The program reminds us how, on Dec. 24, 1968, the crew of Apollo 8 delivered a live, televised Christmas Eve message.)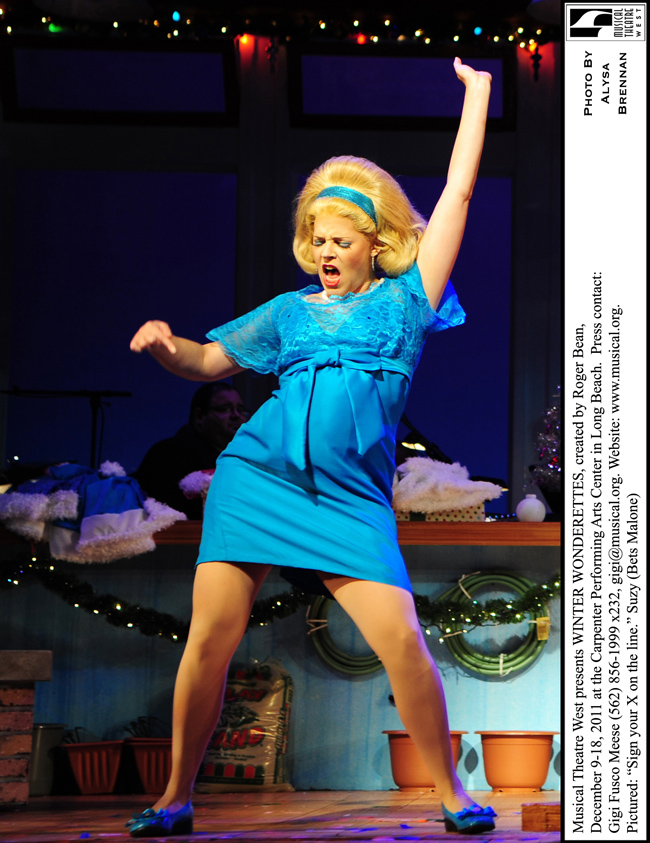 Their chemistry is spot-on. Every character's gesture, grimace, and tone of voice finds it's exact counterpoint in those of another. The timing is exquisite; moreso considering how not a few of the song and dance pieces are meant to be a little off-key and -kilter. Given the perfectly defined personalities of each of each different character, it's a Christmas miracle how they don't miss a beat, a note, a step.
Their Chipmunk-cute characterizations are exceptionally well done: Malone's elfish Suzy, Jackson's hard-nosed Betty Jean, Cotton's geeky Missy, and Taylor's smoldering, snooty Cindy Lou. This fantastic ensemble effort anchors a production whose simple premise -- an annual Christmas party - provides the occasion for a sleigh full of hilarious vignettes and well-done traditional "Jingle Bells," "Jingle Bell Rock," "O Tannenbaum," "Santa Claus is Coming to Town" and not-so-traditional Christmas songs -- "(We Wanna See) Santa Do the Mambo," "Donde Esta Santa Claus?," and "A Marshmallow World." All are staged in the spirit in which they're intended - celebratory, nostalgic, yearning -- but some -- as with Malone, dressed as a snowflake, in "Suzy Snowflake" -- are simply off-the-wall cute.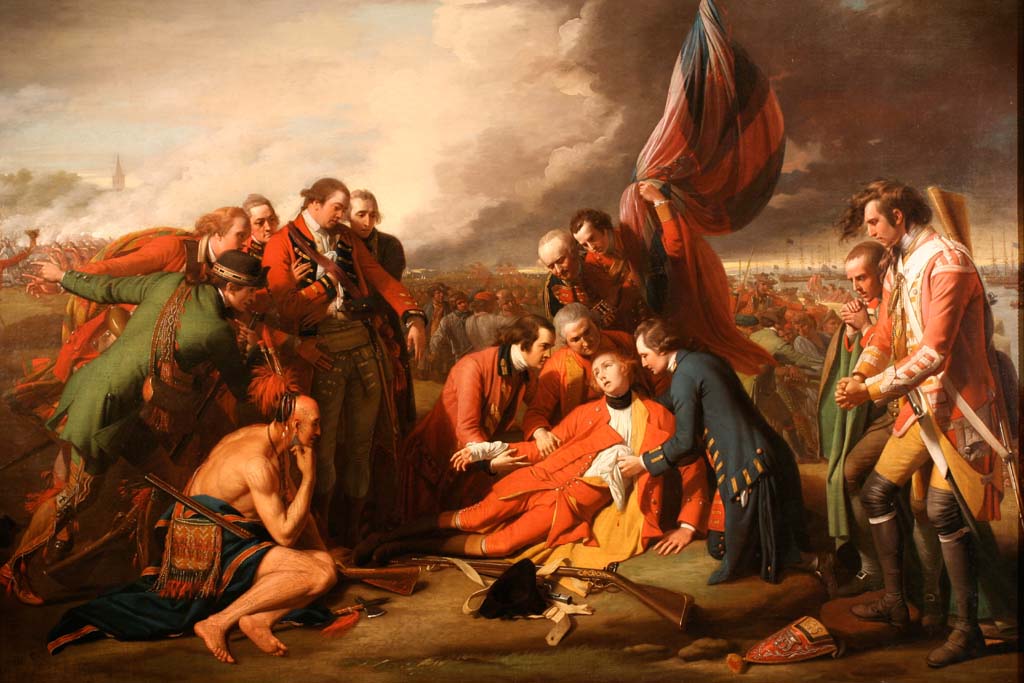 And, finally, ninth, you should see this production for the simple reason that Christmas is a time for celebration and reflection, all of which, as was done on Friday night, should be conducted in the presence of family and friends, extended and otherwise.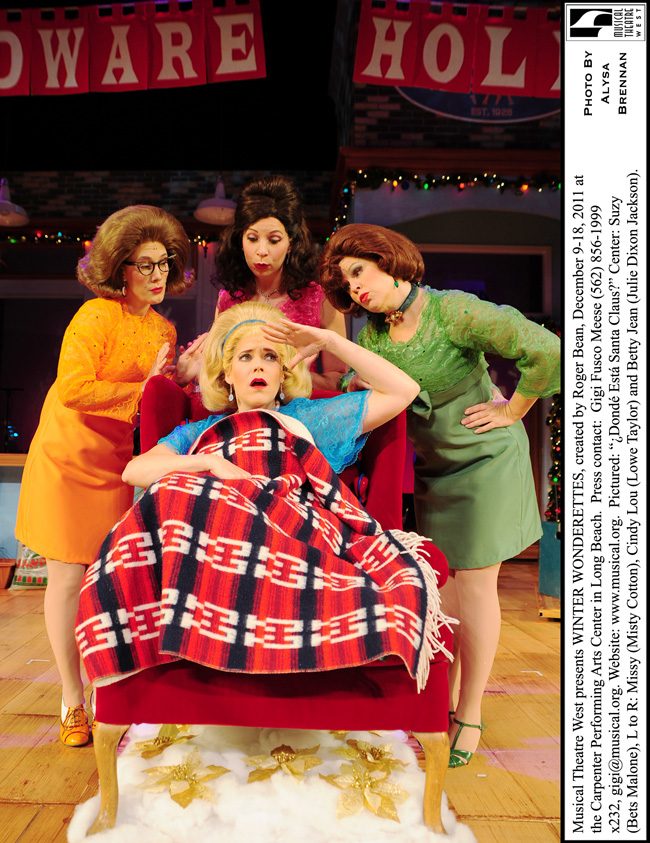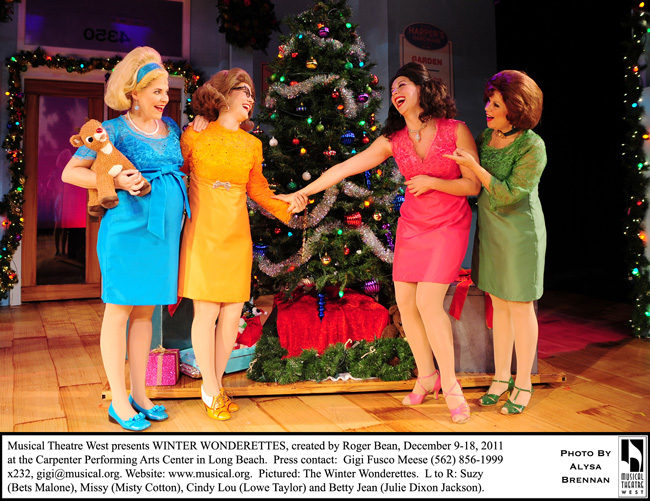 Performances are 2 p.m. and 8 p.m., Friday and Saturday, with a 7 p.m. show on Sunday, Dec. 18th. The show runs until Dec. 18. Tickets are $17-$85. The Carpenter Performing Arts Center is located at 6200 E. Atherton Street, Long Beach. For more information call (562) 856-1999 or visit www.musical.org.
Calling all HuffPost superfans!
Sign up for membership to become a founding member and help shape HuffPost's next chapter