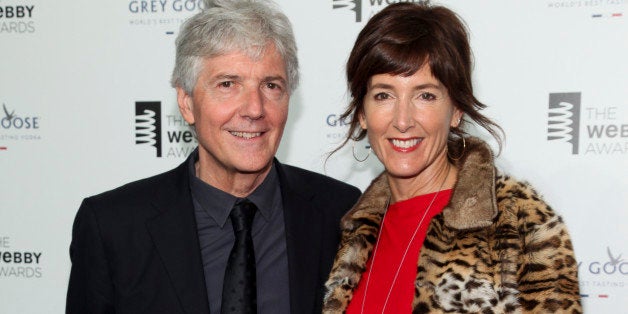 But rather than focus on the past, The Huffington Post caught up with them after the ceremony in New York Monday night to ask about how the world has changed since 1993, when Wired launched, and what they expect from the future.
How do you think the world has changed in terms of how people interact with technology and how they care about technology?
Louis Rossetto: It was a small community inventing the future almost in isolation from each other, and Wired helped unify that community. That community has now grown to all the people using this technology, all the ones who care about what's the next thing. We used to say our mission was to roam across the horizon of time and come back with a fresh kill from the future. And that mission is still valid because everybody wants to know what's coming next.
Jane Metcalfe: Well, I think everybody wanting to know what's coming next is perhaps relatively new. I mean, when we launched back in the early '90s there were fewer people who kind of cared about what technology was doing, where it was going, and there was less focus on the future.
LR: I think everybody is living in the future now.
JM: Right, I mean, this is the future. When we started, the future was 2000 -- the year 2000. [Laughs]
LR: I feel like all the stuff that we're doing, things are preoccupying us -- whether it's genetics or whether its drones or whether it's artificial intelligence or intelligence amplified or 3D printing or biomedicine -- all of those things even 25 years ago were still, you know, science fiction.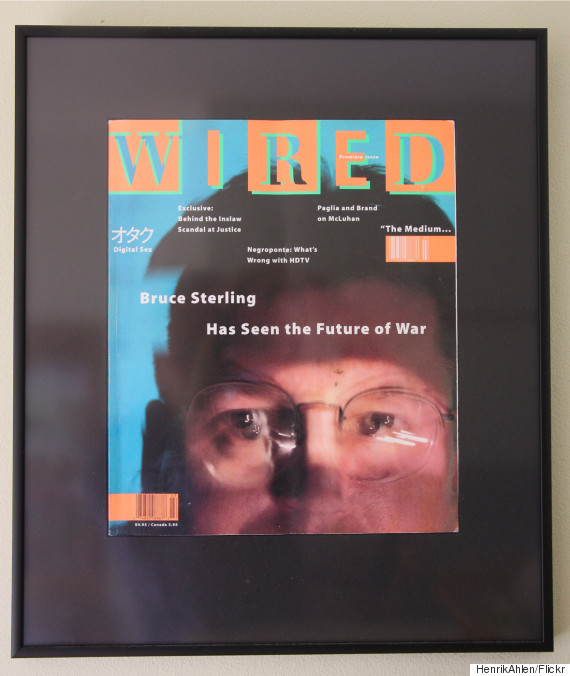 The first issue of Wired, dated March 1993
So, are you optimistic about where we're going in technology and how the world is changing?
JM: I am wildly enthusiastic about what data is teaching us about ourselves as biological creatures. You know, like mapping the genome, mapping the brain, microbiome. It's just redefining who we are as living beings. It's not just our human cells, it's our biome that goes along with it. So, I think it's an incredibly exciting time to be alive.
LR: In like a billion-mile-away perspective, it's neither good nor bad. The universe just is. For humans, for this species at this moment, I think it's a remarkable time. And personally, I think to be an entrepreneur, to be a participant in trying to shape this, we have to be optimistic. You have to. It's just required on a CV that that is how you think about the future. That is how you think about the world, and that it's gonna get better, that you are gonna help make it better.
I used to go around giving talks, and one of the things I said was, you have to think about owning, being responsible for the future, because if you don't, if you just think that it's a bad time and things are going to get worse, then they are. But if you really believe that you can make a difference and you want to make a better world for your children, then you can step up and actually make that happen. That sense of using the tools you have and technology, that sense is what makes the world better.
This interview has been edited for clarity.
REAL LIFE. REAL NEWS. REAL VOICES.
Help us tell more of the stories that matter from voices that too often remain unheard.