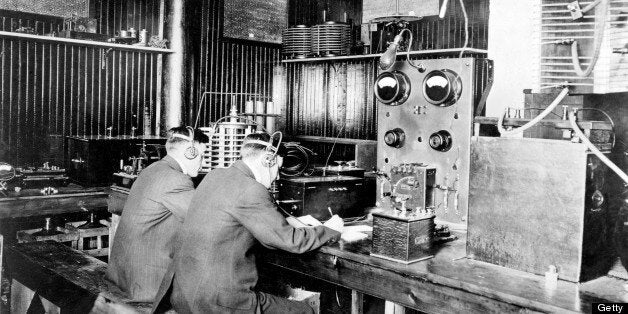 Online romances were happening long before OKCupid and "catfishing" became everyday terms.
Ella Cheever Thayer's 1880 novel, "Wired Love," tells the story of a young telegraph operator named Nattie who begins a flirtation with "C" -- another operator some fifty miles down the line. The story includes a few romcom-esque staples such as an identity mixup, a sudden breakup and a dramatic revelation of who "C" really is. It's basically "You've Got Mail" in very proper English.
Clive Thompson at Collision Detection notes how similar Nattie's story is to so many modern ones:
Wired Love anticipates everything we live with in today's online, Iphoned courtship: Assessing whether someone you've met online is what they say they are; the misunderstandings of tone and substance that come from communicating in rapid-fire, conversational bursts of text; or even the fact that you might not really be sure of the gender/nationality/species of the person you're flirting with.
And it seems that, even in 1880, it was easy to see the fun side of talking to someone you know little to nothing about:
"There certainly is something romantic in talking to a mysterious person, unseen, and miles away!' thought Nattie, as she put on her hat."
Thayer's novel just goes to show that new technology and romance have gone hand-in-hand for many, many years. We wonder if the New York Times published a trends piece about the "end of courtship" in 1880, too?
Popular in the Community