"Our number one goal was to create a cleaned and gratifying experience for Wired.com," editor-in-chief Scott Dadich said in a press release. "The site is completely free of clutter, so the focus is on the stories and what's happening right now in the digital world."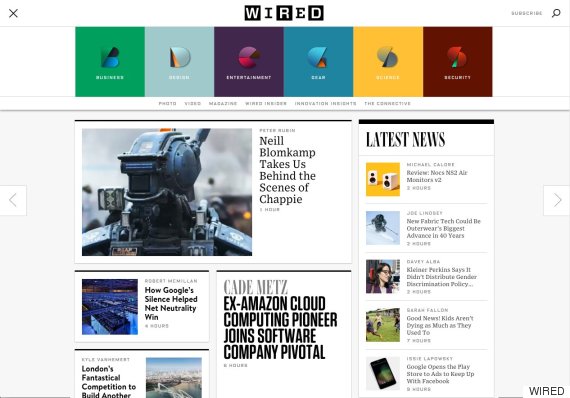 Wired's new homepage.
In an introductory note, Dadich wrote that it took more than two years for the finished product to come to life. He announced the creation of six new section fronts -- Business, Entertainment, Science, Design, Gear and Security -- each with its own team of reporters and editors. Updates on each page will be more frequent, he added.
Before Wednesday, the site had not undergone a renovation for approximately eight years, which begs the question, why now?
Hayley Nelson, director of product management, told The Huffington Post that when Dadich came on board as editor-in-chief in 2012, so did his passion and vision for a new design.
"Because he is a designer by training, he had tons of ideas for a visual revamp of the site," she said. "However, at the time, Wired was running on 17 different instances of WordPress, so we had to do a massive back-end architecture revamp before we could move to building a new front-end [...] Essentially, we had to do a lot of catch up before we could leap forward."
Dadich agreed, telling Capital New York that he started planning the relaunch as early as his first day on the job.
One of the biggest changes readers will notice is the increased incorporation of video, photos and artwork, intended to create more "visually rich storytelling."
"The entire look and feel is different," Nelson told HuffPost. "It's much more visual-oriented, showcasing photography in a much richer way."
Among the new features, the website now offers faster load times, enhanced background wallpaper and photo galleries, "up-to-the-minute" update capability for editors, a more unified reading experience, stronger engagement with quick-scan headlines, a new staff page, improved page curation techniques and a fresh way to showcase advertisements.
The designers behind the relaunch had a "mobile-first" mentality, Wired staffers told HuffPost. The goal was to "visually unify the reading experience of our content across platforms," engaging viewers on smartphones and tablets as well as on desktop.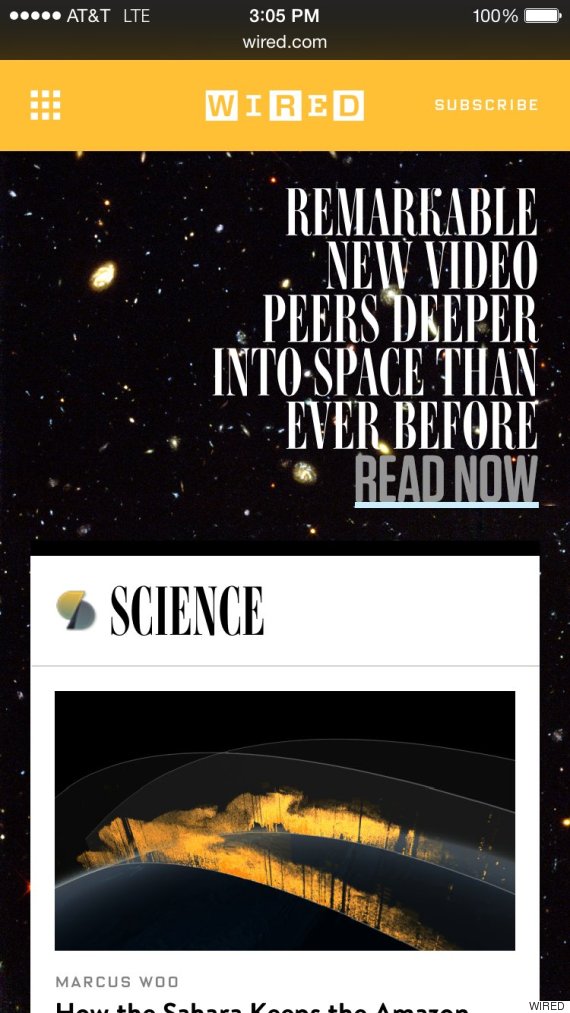 Wired says that the new features will be as equally enjoyable on a smartphone as on all other platforms.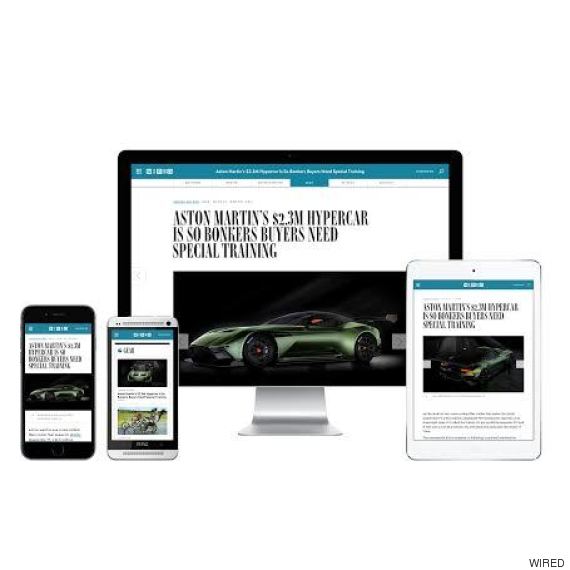 In order to achieve a consistently high-quality viewing experience Wired takes the typography straight from the print pages, executive creative director Billy Sorrentino told HuffPost in an email.
"Starting with designing mobile first, and expanding up towards desktop, our team created a very tight visual language that was scalable and easily templatable," he wrote. "A story is a story, whether it's web, print, video or social."
"The print Magazine has a distinct 'premium' feel to it, and we felt the site should too," Nelson added. "Moving forward, our goal is to present our stories online in the best way possible -- truly making them sizzle and come to life with full-featured multimedia templates that better showcase our incredible stories, photography and video."
Calling all HuffPost superfans!
Sign up for membership to become a founding member and help shape HuffPost's next chapter