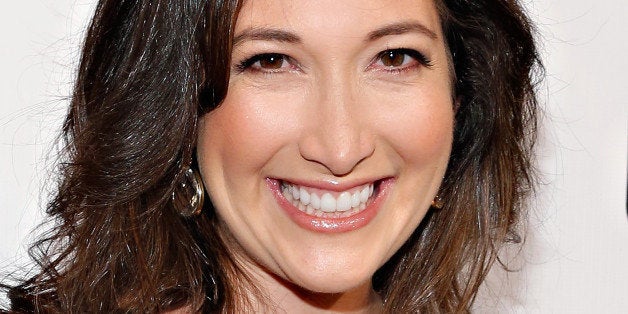 Did you know that more than a third of women globally monitor their children's online activity?
Or how about the fact that only 28% of those same women share social media passwords with their significant other?
Those are just two of the findings from our newly-published research study on the global wired woman. The research was done in partnership with MSLGROUP in order to quantify and make sense of the "Dot Complicated" world these women live in.
There are enormous benefits to technology, obviously -- but also a whole new set of challenges, especially for those of us raising children in the digital world, or navigating a complex work environment in which our colleagues now know everything about our personal lives as well. It often seems that for every problem technology solves, it creates new ones in its wake. An overwhelming number of emails, a serious problem with texting and driving, vicious cyber bullying and an inability to give anyone our undivided attention, just to name a few. For example, we found that 38% of women would prefer to give up sex for an entire month than go without their phone. That either says a lot about their devices or their partners, but either way, the theme of mobile devices taking precedence over human interactions grows every year.
On November 5, I released two books: Dot Complicated and Dot. Dot Complicated is the story of my own, personal, complicated relationship with technology: I was on the front lines of social media, yet I wasn't an engineer; I led massive projects for the company, while feeling pressure from my famous last name; I'm raising a family of my own, while learning these new tools at the same time as everyone else. I talk openly and candidly about my own struggles with technology and my thoughts on finding balance in an over-connected world.
As I was writing Dot Complicated, I realized I was only telling part of the story. Children today are introduced to technology so early -- they often speak "tech" as a first language -- which means we need to educate them on the benefits and perils of these devices earlier than ever. So, why was I only speaking to parents?
The HarperCollins Children's team embraced my idea of simultaneously releasing a children's picture book and thus, Dot was born. Dot is a spunky, tech-savvy girl who learns to put down her gadgets and go play outside. This book has certainly touched a passionate nerve -- both from people who feel that Dot perfectly captures what's happening in their own families (I even had a woman ask me to sign a copy for her husband!), as well as from people angered by the fact that younger and younger children now use tech on a daily basis.
I truly feel we're all pioneers together in this digital domain, trying to shape a wired world that enhances our lives and social interactions without compromising our core values. Parents today may have to do some catching up to stay on pace with our young digital natives, but if anyone can figure out how to navigate this new landscape, it's us.
Related