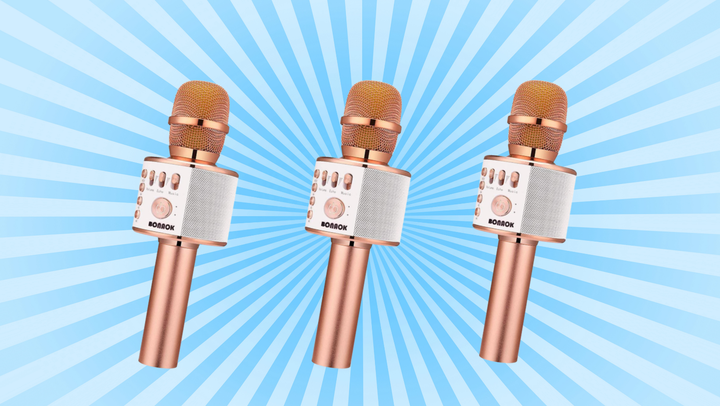 Welcome to HuffPost's Simple Pleasures, where I'm writing about the one purchase that made me happiest recently, producing a much-needed hit of shopping serotonin. Today, we're talking about one of my favorite pandemic buys: a wireless karaoke microphone.
I made a whole bunch of truly wild purchases in the early days of lockdown. I was on a desperate search for material goods that would alternatively soothe my nerves, help me forget I was trapped in a 250-square-foot apartment by myself and keep me from renting an RV and driving from New York to California to be with my family. Netflix binges, home workouts and baking are all well and good, but sometimes you have to be the entertainment yourself.
In fact, as a lifelong singalong enthusiast, I'm surprised it took me this long to even consider getting a home karaoke situation sorted. And now that I have, I'm pleased to report that this $31 microphone is the most hilarious and joy-inducing object that I own.
If you, like me, have children in your life but aren't a parent, then there is no faster way to become the number one auntie than by having this microphone on hand. If you're on the dating scene and are scrambling for an original activity, bring this bad boy to your next picnic date to see if your Tinder match can roll with the punches and let loose. It's a great barometer for people's willingness to be silly and vulnerable in front of others. (Unfortunately, I learned this from experience.)
This seemingly simple karaoke microphone is surprisingly high-tech. It has a built-in Bluetooth module that enables it to act as a wireless speaker, mp3 player and recorder all in one, and these functions can be used at the same time. I pair it with my phone so that it'll play my song of choice (I usually just find the karaoke versions of songs I like on YouTube), and this means you can hear both the music and your voice piercing the sky via the microphone's speakers in tandem. If Bluetooth isn't your thing, you can use a cable connection instead.
Another really fun detail is that the microphone has various multi-function buttons that make it a breeze to switch into different sounds, like echo mode. It gives your voice a robotic, autotuned quality depending on how high you turn it up.
The microphone comes with a portable black case, an audio cable, a charging cable, a manual and a colorful box. Not only have I enjoyed whipping it out at extremely unexpected moments, but it makes a fabulous gift for kids, family members, someone you are newly dating and even coworkers you don't know that well. There is simply no occasion when the wireless karaoke mic is not right.
But don't just take my word for it! This Bonaok microphone has 4.4 out of 5 stars and almost 69,700 ratings on Amazon. Keep reading to check out other shoppers' thoughts and pick up this simple pleasure for yourself. I promise you won't regret it.
HuffPost may receive a share from purchases made via links on this page. Every item is independently selected by the HuffPost Shopping team. Prices and availability are subject to change.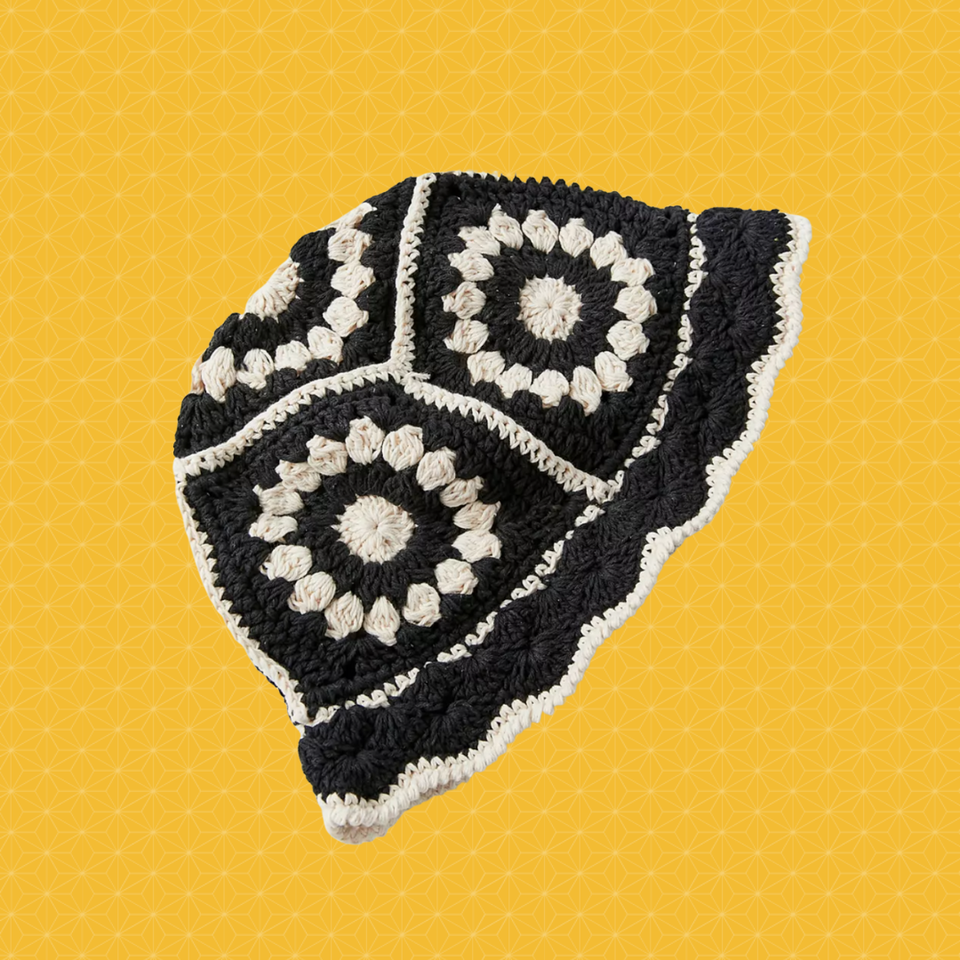 Crochet Bucket Hats
Popular in the Community