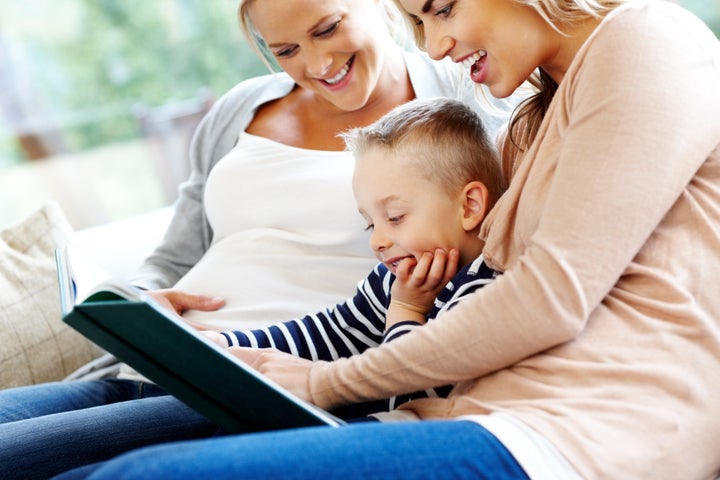 The couple, Chelsea Torres and Jessamy Torres, had married in New York in 2013 and conceived through artificial insemination in 2014 ― the same year same-sex marriage became legal in Wisconsin.
But when their son was born in 2015, the Wisconsin Department of Health Services denied them a birth certificate listing both of their names ― as the birth mother, only Chelsea was listed in the document.
U.S. District Judge Barbara Crabb said on Wednesday that this practice ― which Wisconsin enforced by law against same-sex couples but not different-sex couples ― is unconstitutional, and ordered the state to read its artificial insemination rules in "gender-neutral terms."
"Same-sex marriage has been legal in Wisconsin since 2014, so there is little excuse for the department to be dragging its feet so long," wrote Crabb in her ruling, which also warned the state it could be subject to future liability if it doesn't amend its forms and procedures to avoid future discrimination.
At the time the mothers applied for a birth certificate, the state form used the words "father" or "husband" for all references to the second parent. The couple filled out the form anyway, but the hospital didn't input Jessamy's name into the state records system ― resulting in a birth certificate that listed Chelsea as the sole parent.
It wasn't until May that Wisconsin amended its birth certificate applications to address the Torreses' situation ― female, same-sex married couples conceiving through artificial insemination ― but the state still kept the word "husband" in other parts of the application or in informational materials.
In light of this limited change, Crabb conceded that her ruling is "narrow" in scope and benefits only female married couples who were denied a two-parent birth certificate prior to May. But she said she needs more information from the parties to address exactly who was wronged and needs a two-parent certificate.
Still, the judge used her ruling to prod Wisconsin to keep amending its practices to make them "more inclusive," or else face a new round of litigation.
"If the department's inaction continues, it seems inevitable that more lawsuits will follow, bringing along with them the potential for large bills for attorney fees and even damage awards," Crabb wrote. "The department should act now to prevent these lawsuits, minimize confusion and provide the equal treatment that same-sex couples are entitled to receive under the law."
Popular in the Community