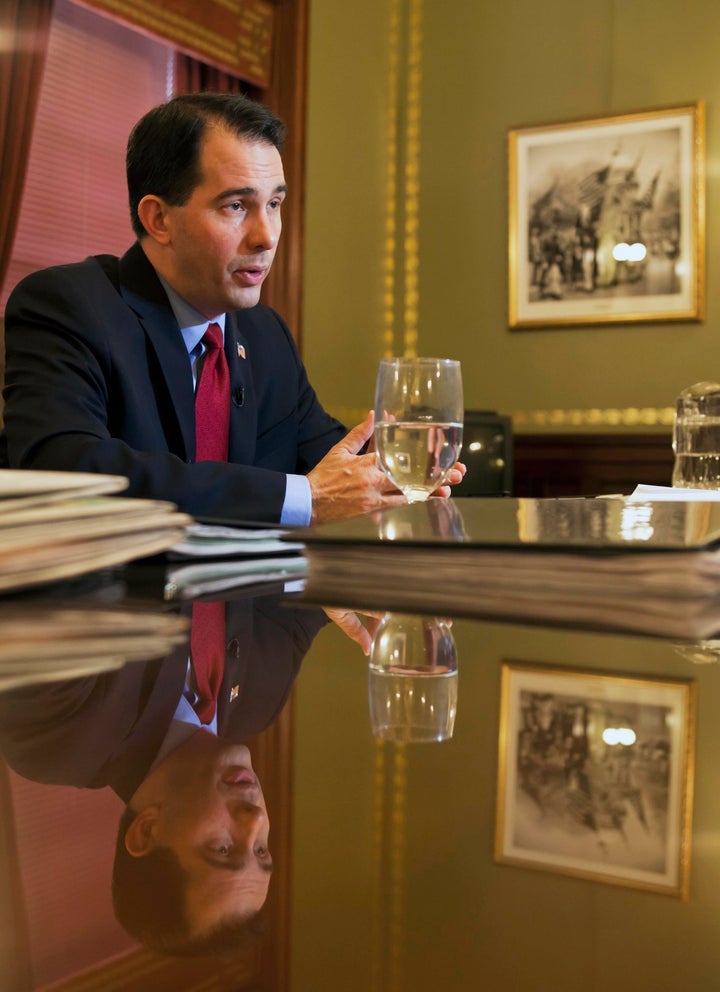 WASHINGTON -- The Democratic state Senate leader in Wisconsin has written a letter to Gov. Scott Walker asking him to hold a meeting to resolve differences regarding his controversial proposed budget at a neutral site along the Wisconsin-Illinois border.
Mark Miller, who on Sunday night was quoted by the Wall Street Journal as saying he was prepared to head back to the state capital to force a vote on the budget -- even without ensuring that the controversial anti-collective bargaining provision was dropped -- walked back that impression on Monday morning. (Updated Below: Walker has declined the invitation to the meeting)
From his letter to Walker and Republican state Senate Majority Leader Scott Fitzgerald:
I write today to offer to meet, in person, as soon as possible to resume discussions on how we reach a bipartisan solution to our differences on January 2011 Special Session Senate and Assembly Bill 11.

The working people of Wisconsin are deeply concerned about what the future holds for their families and for the great state they call home. Now more than ever they are counting on us as leaders to work together to resolve our difference to move our state forward.

Since the bill's introduction public workers have come forward to offer economic concessions and democrats have offered a number of proposals to try to reach a bipartisan resolution.

I assure you that democratic State Senators despite our differences and the vigorous debate we have had, remain ready and willing to find a reasonable compromise. To that end, I would ask that you or your authorized representatives agree to seem with us near the Wisconsin-Illinois border to formally resume serious discussions as soon as possible
The claim that Democrats are willing to openly negotiate with Walker is nothing new. Union figures, at least, have said that labor is willing to compromise, but the governor has been unwilling to negotiate.
That Miller is insisting on the Illinois-Wisconsin border as a meeting spot is important, however. Sunday evening's Wall Street Journal piece was another in a series of articles suggesting that those Democrats who had fled the state were about to give in. State Senate Democrats insisted that the comment was overplayed, though in a follow-up statement to The Huffington Post, Miller's spokesman didn't specifically refute the claim that his boss was prepared to head back to the capital and allow a quorum to take place.
"Democrats aren't throwing in the towel on negotiations," Miller spokesman Mike Browne said. "As noted in statement, talks took a step back at end of week but lines of communication were open through weekend. Clearly, the overwhelming public sentiment is to find a solution that preserves collective bargaining and health care programs while addressing fiscal situation ... and that's where Democrats are at too."
UPDATE: Walker has declined to attend such a meeting.
"In the end, we have reached out, and as time goes out, as people start to look at the documents in the coming weeks, the evidence is going to be overwhelming that we have been reaching out for weeks," he said, according to local Wisconsin media.